Next week, I'm delighted that the Brookings new interactive digital publication — The Brookings Essay — will feature my work on China and India, and how their provinces and states are shaping each country's global future.    
The essay is based on five months of travel with my wife and two daughters across twenty provinces and states.  We spoke with hundreds of local stakeholders, including government leaders, academics, business leaders, teachers, and taxi drivers – trying to understand what makes states and provinces in these countries tick, and how it will affect each country's rise as a global player.  In fact, many of these local units themselves are becoming global players, and we need to adjust our diplomacy accordingly.
In addition to my own analysis, the essay features spectacular photography, interactive data visualization, and highly personal blogging by my wife and my daughters about our journey across Asia.
Below is a short video which previews some of what you'll see next week:
I go into more depth on the themes in this video in my recently released book, Inside Out India and China: Local Politics Go Global.
Author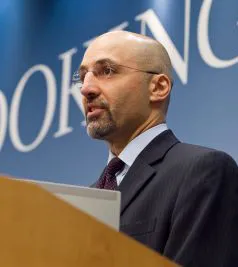 More
The title [of Donald Trump, Jr.'s speech in India, "Reshaping Indo-Pacific Ties: The New Era of Cooperation"] sure sounds like something you would hear from a diplomat. It is not illegal, but it would muddy the waters and I think make life rather difficult for those in the United States government who are being measured about how they articulate what the administration's Indo-Pacific strategy is and will become.