At the recent celebration of the 50th anniversary of Dr. Martin Luther King's March on Washington, Dr. King's daughter, Rev. Bernice King, cited Syria and called for international approaches rooted in love and embodying her father's commitment to nonviolence.  It is truly ironic that, after President Obama lauded King's legacy on the steps of the Lincoln Memorial, the administration announced its plans for unilateral military action to address the Syrian government's horrific use of chemical weapons.
The situation in Syria causes us to ask:  Have all nonviolent alternatives been exhausted in accomplishing the president's goal of responding to the brutal crimes of the Assad regime while averting a new regional (potentially global) war?
While, to date, public discourse has focused on the pros and cons of a punitive military strike, has adequate attention been given to the probability that a cruise missile strike will prompt retaliatory action—threatened by Syria, Hezbollah and Iran—against the state of Israel?  Have we considered adequately that the spiral could continue to an unthinkable escalation, keeping in mind Dr. King's admonition that violence begets violence?  As United Nations Secretary General Ban Ki-moon stated:  "Diplomacy should be given a chance and peace given a chance."
In sum, before authorizing or taking military action, could Congress and the administration assure us that certain steps (such as the following) have been incorporated as part of a broader regional solution?
Engage nonmilitary options in a multilateral coalition—Rather than going it alone, has the U.S. exhausted all efforts to lead a multilateral coalition to stop and punish Syrian chemical weapons use by other means under international law?  Could the pending United Nations inspections report pave the way for further multilateral interventions, ranging from global sanctions on Syria to criminal prosecution of the Assad regime at The Hague?  Could a tough U.N. sanctions resolution in response to the regime's criminal use of chemical weapons be issued in preparation for the U.N. General Assembly this month?
Make renewed attempts to engage Russia and China, together with Track II diplomacy partners—The Russians are as concerned as the U.S. about the delivery of materials of mass destruction into terrorist hands.  The International Institute for Sustained Dialogue (IISD), its Dartmouth Conference and other Track II partners could be engaged, along with multilateral and U.S.-Russia congressional exchanges (including China and our allies) to further diplomatic action and sanctions.   
Engage Middle East and global interfaith partners—The sectarian fault lines across the Middle East require serious interfaith dialogue guided by principles and values that are common to all the Abrahamic faiths, addressing the conflict through what has been called the "relationship paradigm" of sustained dialogue. Initiatives such as the U.S.-Islamic World Forum, interfaith endeavors by Pope Francis and the Saudi king's new interfaith center should be tapped.  A Brookings research report with Terror Free Tomorrow on the soft power effects of interfaith engagement and service in hot spots like Nigeria and South Asia illustrates this largely untapped potential.
Executive Order on Track II diplomacy, interfaith and service initiatives—President Obama could issue an executive order directing the State Department, the Defense Department, the White House Offices on Faith-Based and Neighborhood Partnerships and Social Innovation and Civic Participation, the Peace Corps and other agencies to report in 30 days on strategies and Track II partners that could further support regional solutions in the Middle East and other global hot spots.  Stepped-up multilateral emergency humanitarian aid for the mounting number of refugees from the Syrian conflict could also be marshaled with the United Nations, the Arab League, NATO and the U.S. 
In taking this "road less traveled" by charting a nonviolent direct action campaign and multilateral coalition to punish Syria and strengthen partnerships for peace, President Obama and Congress would establish a higher ground and marshal moral force with potential to break the cycle of violence, thus continuing the trailblazing legacy of Nelson Mandela, Dr. King and Gandhi.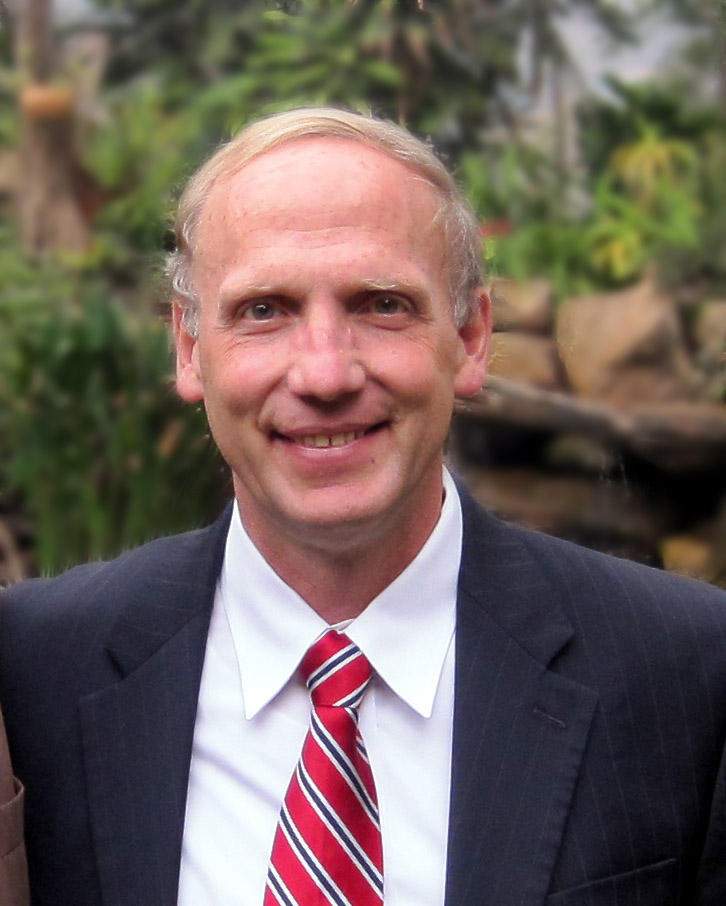 Mark Farr is the President of the International Institute for Sustained Dialogue. He was formerly President of the Institute for Faith and Politics on Capitol Hill and Senior Director at both the Points of Light Institute and America's Promise.