The Avenue
Multiplying Innovation: A Green Bank 'Academy'
With Washington adrift, states and regions are innovating. Once again, the nation's "laboratories of democracy" are advancing smart, "bottom-up" responses to America's biggest problems in the face of federal retreat.  
Yet, the nation's sub-national innovators cannot go it alone. More and more, state and regional leaders are recognizing the need for focused channels and forums for brainstorming, best practice exchange, and common cause. And slowly they are creating them.
A case in point is the fledgling state "green banking" movement, which will convene Thursday in Washington for a two-day "academy" to facilitate best-practice sharing and multi-state common cause. 
Sponsored by the Coalition for Green Capital (CGC), Connecticut's Clean Energy Finance and Investment Authority (CEFIA), and the Brookings Metro Program, the week's convening on green banking takes a stab at facilitating the kind of horizontal exchange that is going to be necessary to scale up and multiply individual "bottom-up" attacks on big problems in the absence of national policy.
Green banking has so far transpired as a set of state-level one-offs aimed at providing financing for renewable energy and energy efficiency projects that commercial sources will not (yet) provide, such as to small projects like rooftop solar arrays or to complicated commercial real estate projects. 
Three years ago Connecticut launched the nation's first state-sponsored bank to promote lower cost financing for clean energy.
Next, New York moved to create an ambitious $1 billion state green bank in 2013. Recently the state  designated $210 million towards the bank's initial capitalization and the bank is scheduled to offer its initial loans and other financial products soon.
More recently, California, Maryland, Illinois, Pennsylvania, Washington, and Rhode Island have all shown interest in the complicated work of creating state-level entities to provide low-cost finance for the deployment of clean energy.   
In all cases, however, the specific technical demands of creating the banks combined with the need in the field for standardized contracts, methods, and loan performance data has created a growing desire among state leaders for opportunities to compare notes and exchange information on the design, implementation, and scale up of these finance authorities.
Hence the Green Bank Academy. Intended to enrich "bottom up" creativity with "horizontal" exchange, the week's session aims to accelerate scale up by supporting innovators. To that end, the academy provides a forum within which individual state clean energy officials can learn from their peers, kick the tires of the one-offs, identify best practices, and avoid reinventing the wheel. But beyond that, the meeting aims to multiply the impact of present and future green banks by focusing on standardization and interstate collaboration—key ways to speed the spread and power of local innovations. After all, the best way to scale green banking up to the enormity of the nation's clean energy challenge is almost certainly by developing standardized documents, processes, and structures that will allow private capital to invest massively in large pools of projects, organized by the banks.
Ultimately, then, the Green Bank Academy is about more than creating a few more innovative institutions. Equally important, this week's discussion is about how to make large-scale progress on big problems when the national government has gone absent.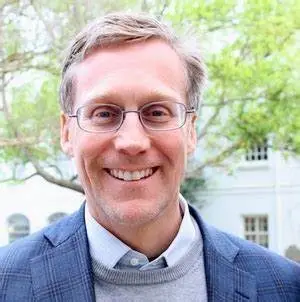 Co-Chairman, Coalition for a Green Bank