Before there was U.S. Supreme Court Associate Justice Antonin Scalia, or federal Judge Antonin Scalia of the U.S. Court of Appeals for the District of Columbia Circuit, there was a young lawyer in the Nixon administration by that same name. He was more commonly called Nino, and those he worked with knew he had a bright future in the nation's capital. Nino Scalia, then in his early 30s, was the general counsel in the Office of Telecommunications Policy (OTP) at the White House. OTP had been organized at President Nixon's request as an offshoot of the White House Office of Science and Technology Policy. Its founding director, Dr. Clay T. "Tom" Whitehead, a MIT-trained electrical engineer, recruited fledgling law professor Scalia to work closely at his side. As OTP's chief legal architect, Nino drafted its filings before the Federal Communications Commission (FCC) and Congress. He also had a strong hand in editing anything that would be read externally. Here, he worked closely with OTP's press aide, Brian Lamb, who a few years later founded a new part of the Washington establishment—C-SPAN.
The presumption when OTP began operating was that complex technology, spectrum limitations, and capital requirements combined to make telecommunications inherently a monopoly industry. However, technology already had begun to erode the foundations of that assumption. Tom and Nino set their sights on replacing this old paradigm of regulated monopolies with a new one. Pragmatically, they believed that competition and open entry would encourage more rapid development of new services, with lower costs and greater responsiveness to consumer needs. They also had a strong philosophical approach. Tom and Nino believed that the regulation of telecommunications was particularly pernicious, since governmentally-fostered scarcity denied electronic media the same freedom and creativity enjoyed in print media.
Tom and Nino wanted their ideas to be more than just provocative academic musings, however, so they set about to craft new policies that would reflect their bold policy vision. One of its cornerstones was convincing the FCC to adopt the Open Skies policy to enable open entry in competition in the U.S. domestic satellite services business. This provided an economical means of distributing television programs around the country, removing one of the barriers to competing with the big three television networks of the day—ABC, CBS and NBC. Open Skies, in turn, fostered the development of new programming for cable television system distribution, enabling the creation of dozens of new satellite-delivered networks.
They also supported the reopening of the antitrust case against AT&T, which had been dormant since 1956, because the sheer power of the collective Bell System at that time precluded any significant competition or open entry through regulatory or legislative measures. Scalia, working in tandem with OTP Chief Economist Bruce Owen, built a case that a breakup of the Bell System was in the public interest, and that it would be technically and economically feasible. They persuaded the Department of Justice that the monopoly power really was in local telephone service rather than in manufacturing. A decade later, the Justice Department was successful in having AT&T undergo a corporate divestiture along the same original lines that Scalia and Owen had devised.
Despite their rock-solid Republican credentials, Tom, Nino, and the OTP staff helped build an enduring telecommunications policy legacy that is now nearly 50 years old. They initiated new policy approaches that attracted a continuous bipartisan consensus—from Carter to Reagan to Clinton and beyond. Competition and deregulation were not just new terms in the telecommunications policy lexicon. Over time, their forceful and persistent advocacy for a brave new world that they saw was emerging helped enable it.
Tom is gone, and now so is Nino. While the debates about Antonin Scalia's judicial legacy are destined to continue, there should be no doubt that he played an instrumental role in fostering the panoply of new communications services that continue apace today.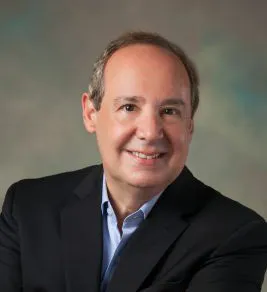 Howard Distinguished Endowed Professor of Media Management and Law and Beaman Professor of Communication -
University of Tennessee, Knoxville