The landslide victory of Andrés Manuel López Obrador in Mexico's presidential elections on July 1 ushers in new uncertainties as well as opportunities for Mexico. It also potentially compounds the already significant Trump-generated rockiness in U.S.-Mexican relations. But contrary to allegations by his political rivals and detractors, AMLO, as López Obrador is known, is unlikely to turn out to be a Mexican Hugo Chávez.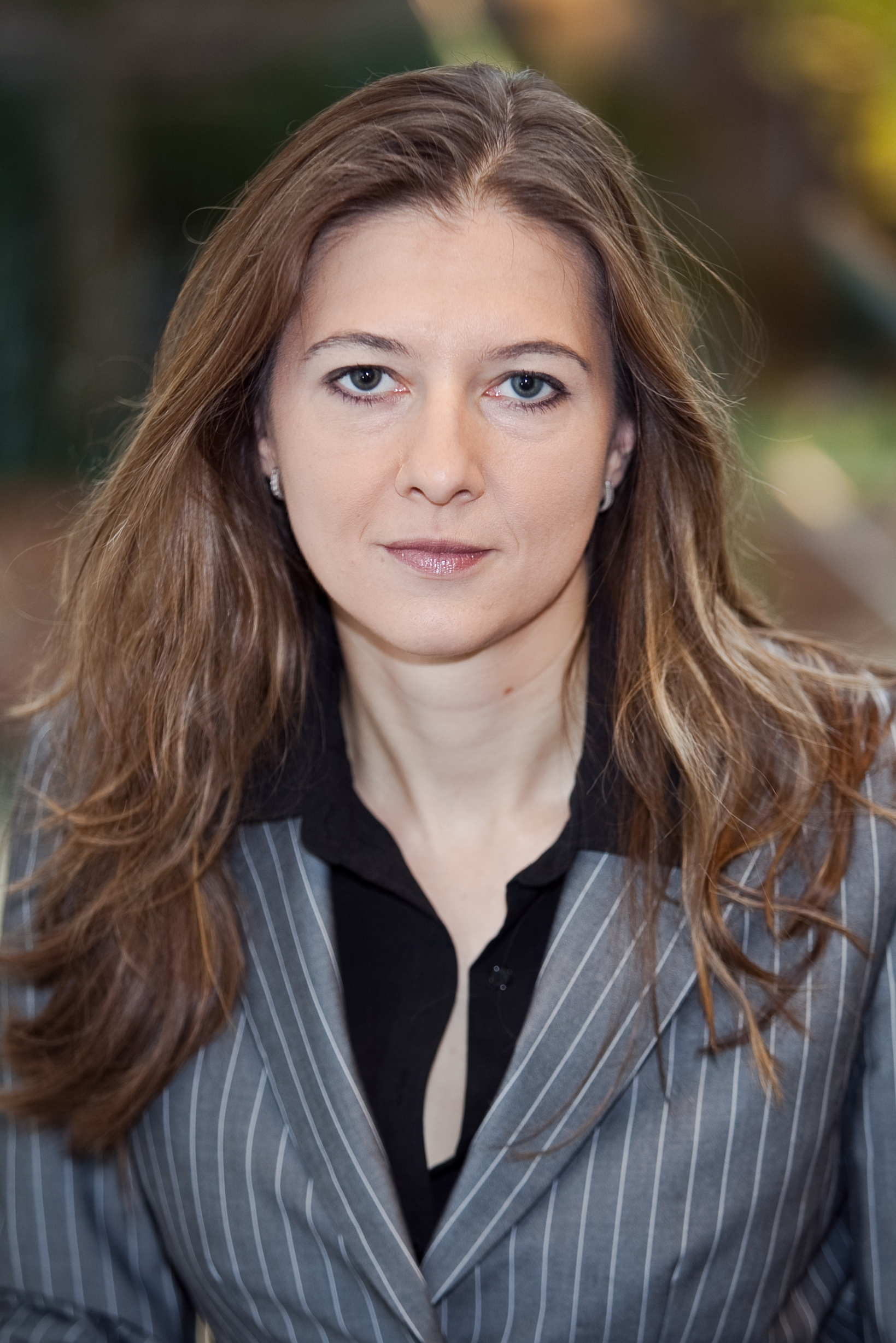 New-Old Populism in Disenchanted Mexico
AMLO's victory is the first time a leftist politician has been elected in Mexico in three decades. His predecessors, while alternately representing the rightist National Action Party (PAN) or leftist Institutional Revolutionary Party (PRI), were essentially centrists. More than anything, AMLO's crushing victory (López Obrador won over 50 percent of the vote, while second place candidate Ricardo Anaya garnered roughly 23 percent) is an expression of protest and disillusionment the Mexican electorate feels with traditional parties, symptomatic of the global tide of populism. The leftist Party of the Democratic Revolution (PRD, which used to be AMLO's political base before he left the party) has been just about annihilated in the contest for seats in the Mexican Congress. And Mr. López Obrador's current political party, the National Regeneration Movement (MORENA, whose name is an allusion to both Mexico's patron saint and darker-skinned Mexicans whom López Obrador wants to empower) and its coalition partners (the leftist Workers' Party and the evangelical Social Encounter Party) are poised to dominate the legislature.
The disenchantment with traditional parties reflects two basic failures of the Mexican government during the past six years: first and most important, the blatant high-level corruption among the Mexican political elite, directly involving outgoing President Enrique Peña Nieto, and escalating criminal violence that Peña Nieto increasingly shoved under the rug. Second, the disenchantment with politics as usual also reflects the deep disappointment with Mexico's unequal economic growth and failure to empower the country's many underprivileged citizens over the past 30 years, as well as persisting poor public safety and weak rule of law.
AMLO campaigned on all of these issues. He promises a dramatic transformation of Mexico, empowering the underprivileged. He promises as well to alleviate the poverty that has stubbornly hovered around 40 percent for decades. He rails against the country's "mafia of power," its political and business elite, and vows not just to reduce corruption, but to "eliminate it." He also pledges to reduce violence. Notably, at least in rhetoric, he has backed away from his older radical slogans and predilections, such as his former proclivity toward old-style economic nationalism, including re-nationalizing Mexico's oil sector, and junking the North American Free Trade Agreement (NAFTA).
An Ambitious but Vague Agenda
His populist style aside, AMLO's key policy focus is indeed vital for the country. Mexico badly needs to tackle the poverty, inequality, and marginalization of large segments of the population so as to reduce the gap between the two Mexicos: that of the well-educated and empowered white population, and that of the poor, underprivileged, darker-skinned population (mostly southerners). The country also critically needs to reduce its pervasive violence and corruption.
But how AMLO will go about executing those objectives is crucial. Unfortunately, his policy declarations are vague and contain both worrisome and reassuring elements.
AMLO's stated policy agenda is most concrete in the economic realm. He says he plans to provide money for youth programs, particularly scholarships for poor students; increase pensions for the elderly; invest in infrastructure in Mexico's south, such as building a railway from Chiapas to Quintana Roo and paving every road in mountainous Oaxaca; providing support, perhaps in the form of guaranteed prices for poor farmers in the south; and overhauling Mexico's crumbling water infrastructure.
He claims he can accomplish these goals without creating a large budget deficit, despite lower revenues from oil production and anemic economic growth, through two means: government austerity, by cutting the salaries and budgets of senior officials, including his own, and by recovering money lost to corruption, which he contends could amount to tens of billions of dollars. In the early 2000s, when López Obrador was the mayor of Mexico City, he adopted similar policies, while expanding social spending and overhauling and boosting pensions. He did so without busting the budget and by working with Mexico City's businesses and top elites (including the billionaire and one of the world's richest men Carlos Slim) to refurbish the city center. He left the mayor's office in 2005 with an 85 percent approval rate. And even though Mexican business elites vilified AMLO on the campaign trail over the past month or so, anticipating his electoral victory, they have been getting ready to work with him, and he with them.
Yet AMLO provides few details as to how he plans to combat corruption and recover the stolen funds. And in the mix of supporters and coalition members he has assembled are some accused of corruption, either personally or as an institutional habit, such as through the obstructionist teachers' union.
He is equally vague on how he plans to reduce Mexico's terrible criminal violence, which last year surpassed 25,000 murders, while this year appears even worse. At one point on the campaign trail, he proposed some sort of amnesty for drug traffickers, which, in the face of mounting and widespread criticism, he turned into a leniency scheme for low-level, perhaps non-violent, offenders. The amnesty formulation is not only controversial, but also likely counterproductive. The leniency concept, adopted in various forms in some countries, can be beneficial, but it fails to address the key drivers of Mexico's violence.
President-elect López Obrador has a long six-month transition process before taking office to work out critical policy details. He appears to be appointing some wise, experienced academics and former officials as his advisers. But even as his policies are fleshed out, he will still have to contend with his coalition in Congress, composed of a hodgepodge of actors with many opposing views and values.
Two Populists at Each Other's Borders and Against Their Institutions
López Obrador will also need to contend with a Trump administration that has picked many political fights with Mexico. There are some striking parallels between his political and governing style and that of Trump. His rhetoric is often fiery, he hates losing political fights, and he often lashes out against those whom he perceives to slight him. He has railed against the Mexican media, disparaged Mexican NGOs and civil society, and decried the Mexican supreme court.
Yet although President Trump is intensely disliked in Mexico for his policies and incendiary anti-Mexican statements, and is therefore an easy target, AMLO has refrained from attacking him on the campaign trail. Instead, he has promised to try to work with Trump and to attempt to preserve NAFTA, though not at any cost—the standard line of Mexico's political establishment. There is of course the possibility that because of his political base and the widespread criticism of President Peña Nieto as being too meek vis-à-vis Trump's incendiary rhetoric, and because of his own personality, AMLO and Trump may provoke each other into lobbing tit-for-tat rhetorical bombs. Still, at the cabinet and sub-cabinet levels, policy cooperation could continue in some form.
However, some key issues promoted by the Trump administration may be a very hard sell to AMLO even under the best of circumstances. Among them is the eradication of poppy fields in Mexico, many of which happen to be in the poor southern regions that AMLO wants to empower, and to which the Peña Nieto administration was willing to cave in. Another such issue may be stopping Central American migrants from crossing into and through Mexico. Finding ways to cooperate on security issues while reducing violence in Mexico will be crucibles for the AMLO presidency and the U.S.-Mexican bilateral relationship.
But as with Donald Trump, the biggest challenge for AMLO (and danger for the country) lies in his attitudes toward institutions. Like Trump, he does not respect Mexican institutions and the need to reform but not undermine them, or the rule of law in general—he sees both laws and institutions as instruments of the power of the corrupt establishment. Like Trump, he prefers to rule through individual power and referenda, not bureaucracies, procedures, and institutions. While Donald Trump has actively tried to damage key U.S. institutions or allow them to be captured by vested interests in one policy domain after another, AMLO's political hallmarks are the politics of protest and civil disobedience. In Tabasco, where he unsuccessfully ran for governor, for example, he encouraged residents not to pay for their electricity bills to protest poor access and high bills. Yet the outcome has been two decades of widespread refusal to pay for electricity, with the resulting persistence of delivery, coverage, and price problems. Moreover, this culture of nonpayment also spread to not paying taxes for land and water bills. That record bodes poorly for AMLO's signature promise to reform Mexico's water distribution—the core deficiencies of which are widespread industry, farm, and individual violations, and massive failures to pay for water.
More broadly, an individualistic governing style that disregards institutions bodes badly for Mexico. Mexico's rule of law needs to be strengthened, not disparaged and weakened, for the country to make a fresh start, which AMLO has promised.
More
The market access negotiations [of the Trans-Pacific Partnership] have been conducted bilaterally, so there is a fair amount of bilateralism embedded in the [TPP] agreement, but then you had all the benefits of multilateralism added to that in terms of rules that apply across the board. The problem with the bilaterals is we actually have tried that approach and we found that it is extremely time-consuming. So, none of these new bilaterals being discussed in the Trump administration are going to materialize overnight. They take a lot of time to negotiate—years, probably—and they tend to generate rules that are idiosyncratic.
If we [the United States] have less access to these [international] markets, we're going to have fewer opportunities to create jobs in the export sector. Also, if we decide to tax imports, there are a lot of people in this country dependent on imports and we're also going to see people lose their jobs.