Editors' Note: Outgoing British Prime Minister David Cameron once proudly stated that "there is no country in the Western world more open to Chinese investment than Britain." What will happen to the Sino-British relationship now that the U.K. will almost certainly leave the EU? This post originally appeared in the Nikkei Asia Review.
One of the many side effects of the June 23 British referendum on the European Union is that it will put an end to a honeymoon that had barely started less than a year ago, when George Osborne, the U.K.'s chancellor of the exchequer, declared on the eve of Chinese President Xi Jinping's state visit to Britain: "Let's stick together and make a golden decade for both our countries." Much has happened since the visit, during which Xi was feted as a guest of honor by Queen Elizabeth II at Buckingham Palace and at the British Parliament.
Over the past three years, British Prime Minister David Cameron and Osborne, (the man in effect running the country's China policy), seem to have partly anticipated the referendum's outcome by partnering with a few Asian countries outside the European Union—China especially—that would help finance some of the major infrastructure projects needed by the U.K., including nuclear plants, high-speed railways and airport infrastructure.
Now, in the turmoil following the referendum, Cameron is on the way out and Osborne's future remains uncertain. What will happen to the Sino-British relationship now that the U.K. will almost certainly leave the EU? Initial signals from China have been subdued. Foreign Ministry spokeswoman Hua Chunying recently said she believed that the impact of Brexit will be at all levels—not only in relations between China and Britain.
"China supports the European integration process and would like to see Europe playing a proactive role in international affairs. We have full confidence in the outlook for the development of China-EU ties," she said. This is a far cry from the enthusiastic comments in Chinese media on the Sino-British relationship in 2015, when Britain decided—much to the chagrin of Washington, Tokyo, Berlin and Paris—to be the first Western country to join the China-backed Asian Infrastructure Investment Bank (AIIB) and when it hosted Xi, hoping to attract massive Chinese foreign direct investment.
Cameron had proudly stated that "there is no country in the Western world more open to Chinese investment than Britain." The U.K. is currently Europe's top destination for Chinese FDI with a cumulative investment of $16.6 billion in the country since 2000 (including $3.3 billion in 2015 alone), and many memoranda of understanding signed during Xi's visit last fall. Will these be completed now that the British people have voted to leave the EU? A few months ago, Wang Jianlin, the head of China's Dalian Wanda Group—a commercial property and cinema chain operator—and a major investor in Europe warned: "Should Britain exit the EU, many Chinese companies would consider moving their European headquarters to other countries," adding that "Brexit would not be a smart choice for the U.K., as it would create more obstacles and challenges for investors and visa problems."
The Global Times, an English-language publication that is part of the Chinese Communist Party's People's Daily, was even less sympathetic to the British situation, writing in an editorial after the referendum, that the vote would "probably be a landmark event that proves Britain is heading in the direction of being a small country with few people, writing itself off as hopeless and acting recklessly."
The Beijing leadership—which uniquely went out of its way to support the Remain camp on several occasions—is puzzled by the referendum's result, which has not only created some disorder (an unbearable word in official party language) but also led to the resignation of the country's prime minister and the risk of further pro-autonomy referenda (namely, in Scotland). In the eyes of a communist party fully focused on retaining all its powers, Cameron made a serious mistake as the leader of a major country.
After all, China has no soft intentions toward the U.K. The two countries have had a complicated history. The Chinese still call the period starting in the mid-1800s— which included the British-led Opium Wars—the "century of humiliation." And it has only been 19 years since Hong Kong was returned to the motherland as a Chinese "special administrative region (SAR)." Not that the Cameron government has done very much to support its former territory: As the "golden decade" was unfolding, Hong Kong faced one of its most difficult times, with arrests of dissidents and the disappearance of some booksellers—including Lee Bo, who holds dual Sino-British citizenship and had published controversial books about Chinese leaders.
Now that British voters have spoken, chances of a backlash are running high. For a start, China is keen on keeping close involvement with the EU—its second-largest trading partner after the U.S., a source of technology transfers, and an ally in Beijing's "One Belt, One Road" projects in Europe and Asia, or in initiatives such as the AIIB and the country' Silk Road fund. In this respect China will almost certainly want to continue its close partnership with both EU institutions and individual countries, especially in Eastern and Central Europe where "One Belt, One Road" has been warmly welcomed. (Two countries recently visited by Xi, Poland and the Czech Republic, received substantial financial commitments from the Chinese president.)
London will, of course, continue to play a key role in finance as one of the world's top international trading platforms with Chinese treasury bonds issued in renminbi. Chinese visitors (including property buyers looking for fresh opportunities) will continue to flock to the city. But when it comes to being China's bridge to the EU, it is clear that Beijing will look for alternatives, particularly Germany, which is China's top economic partner in Europe. German Chancellor Angela Merkel recently made her ninth visit to China and managed to address a long list of key issues, including trade, investment and reciprocity, as well as human rights, new laws regulating nongovernment organizations and territorial claims in the South China Sea. In a powerful speech to Nanjing University students in Beijing on June 12, she stressed that the trust of the citizens can only be achieved by the rule of law, "rather than rule by law." It has been many years since British leaders have used this language in China. Even though some British politicians are now calling for a reassessment of the country's China policy, it is unlikely that the U.K. will do anything but accommodate China in order to preserve trade and investment in the post-Brexit uncertainty.
For all its openness, the "new U.K." will become less attractive market-wise. After Brexit, China will also lose a proponent of free trade within the EU—that is bad news as the 28-nation block is pondering the decision to grant market economy status to China, in accordance with an agreement under the World Trade Organization. Market economy status affects the way anti-dumping duties are used. Job-wise, the European steel industry is vulnerable. Since the adoption by the European Parliament of a nonbinding resolution against granting market economy status to China on May 12, many European politicians fear that more Chinese economic involvement in their home countries would lead to more cheap goods competing with European-made products and fewer jobs at home—hence a less favorable context for China. The chances of an EU-China free-trade agreement are becoming more remote now as the EU is more focused on finalizing a comprehensive agreement on investment with China. European companies have been lobbying for such a pact.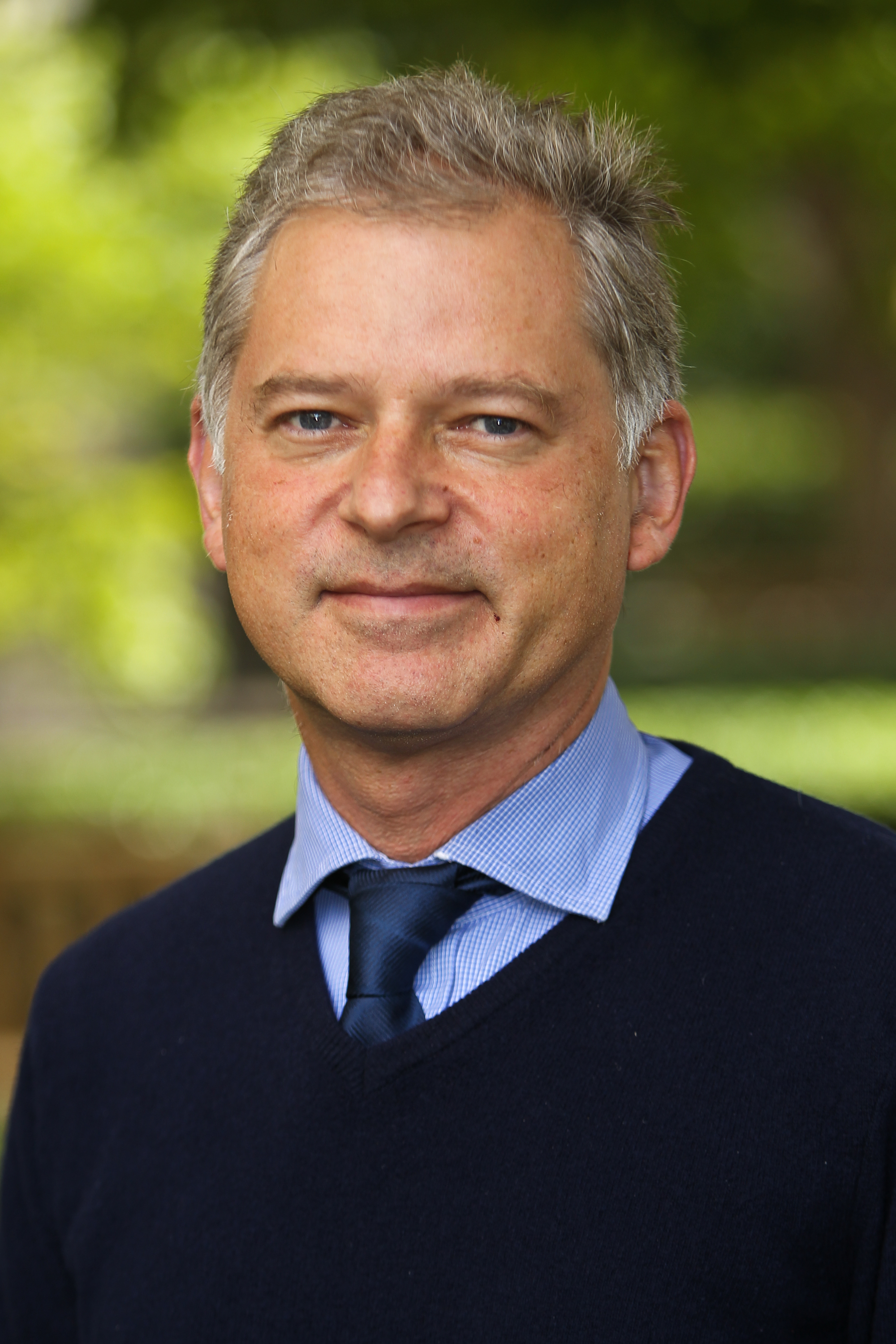 Former Brookings Expert
Senior Fellow, Mossavar-Rahmani Center on Business and Government -
Harvard Kennedy School
Although it will almost certainly make the most of an autonomous U.K. after conducting its own assessment, China does not like uncertainty—especially in turbulent times both at home and abroad. It worries about challenges against ruling parties, as well as an anti-globalization attitude that could affect its own image as a beneficiary of globalization. As for Europe, both Germany and France have strong relations with China. With their backing, the European Commission has just published an ambitious new strategy on China. It looks like the U.K. will not be part of it.