China's President Xi Jinping will meet once again with President Obama at the end of March on the margins of the Nuclear Security Summit in Washington, D.C. This will be President Obama's only bilateral meeting with any of the 52 heads of state and government attending the summit, so it will be a sign of respect for Xi and an indication of how important President Obama considers the U.S. relationship with China (the subject of a new paper of mine).
The Xi-Obama meeting will come at a time of more than usual friction in the U.S.-China relationship, highlighted by an uplifting U.S. presidential campaign (not…) in which shots at China are about as common as disparaging remarks about Mexican immigrants.
In the U.S. relationship with China, there are at least two levels of perception. One is the hyperventilating punditry chatter, which mixes Chinese aggressive behavior in maritime disputes, repression at home, Chinese economic woes, Chinese protectionist and anti-business measures, and its military modernization into a toxic stew demanding firm U.S. remedies. 
In decided contrast, there is the official U.S. view of the relationship, which tends to emphasize the positive and areas of potential cooperation. Within the U.S. government beneath the official line there are a wide variety of perceptions spanning the spectrum, with the U.S. Pacific Command of late occupying the most hawkish perch.
The to-do list
The meeting between Presidents Obama and Xi is likely to focus a good deal on the South China Sea. A decision by the International Tribunal on the Law of the Sea on a complaint by the Philippines challenging China's maritime claims could be forthcoming in April or May. Xi stated publicly during his September visit to Washington that China did not seek to militarize the South China Sea's Spratly islands, but increased deployments and installations in the Spratlys and in the Paracel Islands suggest that China's definition of militarization may have a high threshold. 
There is concern in Washington and the region about how China might react, beyond formal rejection, to a decision by the tribunal—specifically, whether China will further challenge (militarily) Filipino claims. Since the Philippines is a U.S. ally, President Obama may warn Xi of the risks of escalation in the tit-for-tat that all parties, especially China, have continued to pursue.


Barack Obama shakes hands with Xi Jinping during the Asia Pacific Economic Cooperation (APEC) forum, at International Convention Center at Yanqi Lake in Beijing. Credit: Reuters/Kim Kyung-Hoon.

Other issues in the relationship will get attention, but they will take a back seat to the South China Sea. The United States and China are more closely aligned in opposition to North Korea's nuclear program than they were a few months ago, having jointly negotiated a U.N. Security Council resolution that imposes unprecedentedly rigorous sanctions on Pyongyang. After some months of exploring whether it should warm its chilly relations with North Korea, China has turned sharply against its one-time ally in the wake of the North's nuclear and missile tests, and the possibilities for strong enforcement of sanctions have significantly improved.
While there will be the usual assortment of contentious bilateral economic disputes to discuss, the two presidents will be cognizant that the world economy remains fragile and the state of the Chinese economy is a major factor in determining global economic health. So President Obama will emphasize that the United States wants to see China's economic rebalancing succeed and its market-oriented reforms accelerate. He is expected to warn the Chinese not to manipulate the value of the renminbi for the purpose of favoring Chinese exports and will again raise business concerns over market access barriers, industrial policy, and intellectual property protection.
Cybersecurity and the risk of cyberattacks remain neuralgic issues on both sides, though the concerns of Washington and Beijing vary (the United States more preoccupied with thefts of corporate intellectual property, the Chinese with the magnitude of U.S. espionage revealed by Edward Snowden). But the commitment by the Chinese last September not to engage in corporate intellectual property theft has led to an improvement in Chinese conduct and steps to shut down cyber spying, so the issue will not be particularly contentious at this meeting.
Looming uncertainties
The two presidents will have several more opportunities—at the G-20 in June and the Asia-Pacific Economic Cooperation (APEC) forum gathering in November—to meet before Obama leaves office. It would be good for both sides if they can use this year to stabilize the relationship before it is turned over to Obama's successor next January. All the candidates, characteristically, are making noises about a tougher stance toward China. History suggests that tough words in election years do not carry over when the next administration assumes power. Reality has a way of intruding on campaign rhetoric. 
But history may not prove a reliable guide if there are miscalculations in the South China Sea that drive opinion on both sides toward greater mistrust and preemptive actions. President Obama's remaining time in office should give indications whether the South China Sea will be managed constructively or be increasingly a venue of dangerous strategic rivalry.
Author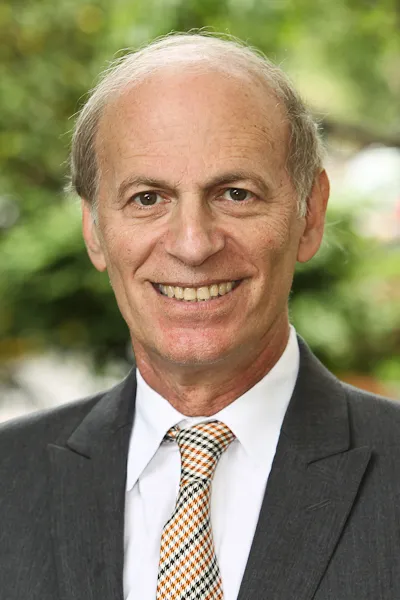 Rather than serving as a unifying diplomatic exercise to highlight Iran's troubling regional activities, the [Warsaw] summit primarily highlighted America's diplomatic isolation from its European allies.