Editor's note: Lithuanian Foreign Minister Linas Linkevičius took part in a roundtable on February 25 with Brookings and outside experts to discuss the threat to his country and to the region from Russia. In an interview with the Order from Chaos blog, conducted by Assistant Blog Editor Hannah Thoburn and Blog Editor Jeremy Shapiro, the foreign minister said that the threat to Lithuania is not a conventional one, but rather a hybrid one that will rely on deception. Lithuania will count on its NATO and EU allies for protection, but all must spend more on defense, including Lithuania itself.
Order from Chaos: What threat do you see to Lithuania from Russia?
Linus Linkevičius: Lithuania is a member of the European Union and NATO. Luckily, we made the right decisions more than 10 years ago by joining these organizations, so we can feel, not calm, but at least more secure. But looking around, we really cannot be satisfied because we see what is happening. To be frank, our people are uncertain and nervous because they would like to be reassured and to feel a footprint of the presence of our allies. I am happy to say that we have already started to implement what was decided at Wales and at the NATO summit. That will be part of the reassurance measures we need. I believe that the threats you're mentioning are not just against us, Lithuania, or the Baltic states. It is our common challenge, and we have to take it as a test.
What's amazing is that it's not just a conventional threat as we used to talk about some time ago, but these current, modern threats are hybrid. … In Crimea, for instance, with little green men, or as we all know, with white trucks carrying not necessarily humanitarian assistance but military assistance. And then the country which is conducting this aggression and distancing itself from what's happening, says that 'we have nothing to do with that.' And everyone tends to believe it.
So… these [tactics] could be used on the territory of NATO countries, because you can instigate conflict, you can conduct cyber attacks, you can use energy as a weapon, which has been done many times before. This is not a conventional attack, but this is also a destabilizing situation. So have to review our manuals, review our strategy, take into account what is happening. I know that, for instance, military authorities in NATO know that, and they are trying to take this into consideration, but we should really do that on time, not too late.
OfC: In response to the threat you described, what is Lithuania doing? And what should Lithuania's partners in NATO and the EU do to confront the threat that you just described?
LL: First of all, we have to take seriously our commitment to our defense and defense spending, an area where many European countries, including my nation, should do more. I can say immediately that we have an agreement among all [Lithuanian] political parties up to the year 2020 to reach benchmarks and to make it really better. By the way, since 2013, we have increased our budgets by 60 percent.
Then, we have to implement what is agreed. Very good decisions were taken at the Wales summit. They must be implemented as agreed. This also has to do with reliability and confidence. [Implementation] is going on, so I have no reason to question it, but just my point is… that we have to implement what was decided.
And we have to be consistent in our messaging with regards what's going on around us, especially in addressing this aggression of Russia against Ukraine. We are not always efficient, I would say.
OfC: Today Lithuania's Defense Council announced it was going to reinstate the draft. Is this a part of Lithuania's response to Russia's aggression? Do you expect your parliament to approve of the change?
LL: Yes. I have no doubts that Parliament will approve this [action]. I hope it will. Frankly, let me add that in my previous life, I was defense minister twice and I was never enthusiastic about abolishing the draft [as Lithuania did in 2008], because it was wrong. We are a small country and we need to prepare to defend our country. All should be eligible to do that. Now facing these threats from outside, it's time to rethink, and this is, you are right, part of the solution.
OfC: How has the past year changed your relationship with Belarus?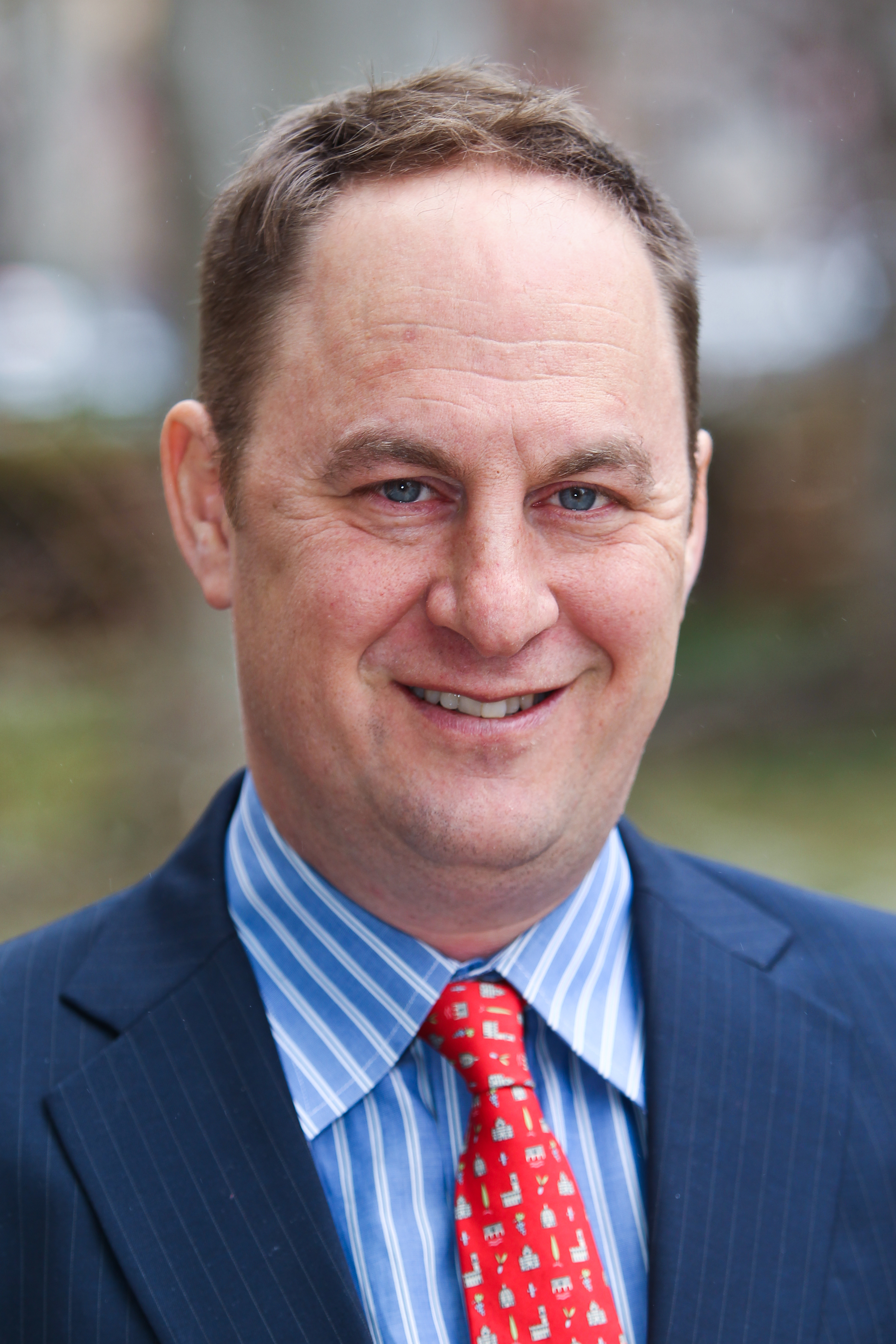 Senior Research Assistant and Assistant Blog Editor
LL: All requirements, all concerns, are the same. When we are talking to Belarus authorities, … we are talking about political prisoners, we are talking about all these issues. But on the other hand, we are convinced we have to engage them, we have to talk. … We appreciate that Belarusian authorities do not recognize the occupation of Crimea, they do not recognize South Ossetia and Abkhazia, they are not a part of the sanctions which were introduced by Russia against us. These are just examples [of areas] where we can really talk. Through engagement we can make a difference, so maybe that is a bit changed.