Despite consistent recovery in the US job market since 2010, two concerns have persisted: flat wages and declining labor force activity. But jobs reports over the past few months have finally started to ease both concerns.
The labor force participation rate in February rose to 62.9 percent, an increase of .4 percentage points since last October. In that time, labor force activity has increased by nearly 1.9 million. This is important because labor force activity had weakened so much since the Great Recession began – by 3.5 percentage points of the population, or nearly 9 million workers – and had shown very little sign of recovery until late last year. Declining labor force activity is bad for the incomes of families and for the output of the overall economy, which needs to have more people working in order to grow.
Of course, we always knew the labor force would shrink as Baby Boomers retired. But retirees seemed to account for only about half of the overall decline, and the ongoing shrinkage among the nonelderly remained a puzzle and a concern. Since the work activity of the nonelderly had grown by fairly little during the first 5 years of the recovery, we wondered if those who had left the labor force were permanently gone. Now we are starting to sense that our pessimism on that front may have been a bit premature.
There was other good news in the report as well. Payroll growth jumped by a very solid 242, 000. Along with upward revisions for December and January, payrolls have grown an average of 228,000 over the past three months, suggesting that the labor market remains strong, despite financial market volatility and concerns about sputtering economic growth overseas.
If there were any negative numbers in the report, they involved the number of hours worked and average wages. Both declined a bit in February. The .2 percentage point dip in hours worked was a surprise – but, given that it was observed across several industries, it might well be weather-related. And the small decline of 3 cents in hourly earnings seems like a small correction after the huge 12-cent increase last month. Averaging over the past 2 months, we still see wages rising by over 2 percent on an annual basis, at a time of almost no inflation (due to shrinking energy costs).
Overall, the positive news in this report seems to strongly outweigh the negative.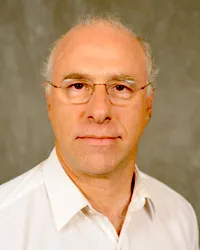 John LaFarge Professor of Public Policy, Georgetown University