Friday's jobs numbers provide a reminder of the continued challenges facing Americans seeking work in today's bi-polar recovery. While the Dow hit an all-time high last month, over 10 million Americans remain out of work – and 37 percent of them have been looking for a job for six or more months. One obvious policy implication is to extend federal unemployment benefits, which are scheduled to expire for 1.3 million jobless workers a few days after Christmas. Amongst the less obvious implications of the continued challenges facing the labor market is the need to get serious about job training policy, an area where federal policy remains outdated and ill-equipped to meet the challenges of the contemporary economic climate.
Joblessness remains too high because there (still) simply aren't enough jobs for all of the folks looking for work. But many of those folks looking for work could be profitably using their time to upgrade their skills in order to better meet the demands of a rapidly changing economy. The skills gap isn't a new problem. The absence of a coherent national strategy for developing human capital means that American workers – particularly low-income, minority, and other disadvantaged groups – have long struggled to obtain the skills necessary for economic security and upward career mobility. Funding for existing workforce development programs has never been sufficient to meet demand, even in the best of times, and demand today is way up. The current economic climate has laid bare some long-persisting problems, and opened up an opportunity to actually come up with some solutions.
Federal policy makers have been working to reauthorize the outdated 1998 Workforce Investment Act, one of the major pieces of legislation shaping how America does job training. Yet a great deal of distance remains between the status quo and the finish line. As policy makers consider whether and how to move forward on revamping workforce development policy for a nation badly in need of a recommitment to talent development, six basic principles should guide their thinking:
Government involvement in workforce development policy is necessary to correct for basic market failures. While the private sector has an important role to play, government is a necessary partner.
The federal government ought to coordinate across multiple institutional stakeholders in the workforce development policy arena.
The federal government must protect against the tyranny of the majority by targeting the disadvantaged, in the context of universal access.
The federal government must generate useful data on "what works."
The federal government should serve as an honest broker for stakeholders in the workforce development system, making data easily accessible and allowing employers, workers, and others to put that data to practical use in order to make the most efficient and effective choices regarding training decisions.
The federal government should encourage the aggressive replication of best practices in the field.
It's high time America moved toward a more coherent human capital development strategy. Secretary of Commerce Penny Pritzker's recent announcement of a new vision for the Commerce Department, focusing on demand-driven training and worker skills, suggests that the Administration understands this. Does Congress? For the sake of the economy – and the millions of workers that make it grow – we should hope so.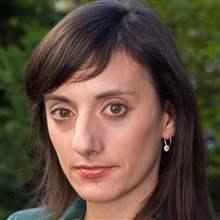 Former Brookings Expert
Senior Director, Research; Senior Fellow -
Washington Center for Equitable Growth