South African Finance Minister Pravin Gordhan targets budget deficit but disappoints market
South African Finance Minister Pravin Gordhan delivered the much-awaited budget in Parliament on Wednesday afternoon. In his pre-budget remarks, he acknowledged that their economy was in crisis and that the measures to be announced in the budget were aimed at warding off fears of recession at a time of dwindling commodity prices and a global slowdown, as well as preventing the nation from losing its credit rating, which is already precariously low at BBB-. The budget pledged to bring the fiscal deficit down to 2.4 percent of gross domestic product over the next three years by curbing civil service costs and raising taxes. The latter includes moderate taxes on property sales, fuel, sugary drinks, alcohol, tobacco, and capital gains, as well as environmental levies, which are expected to bring in an extra 18 billion rand ($1.15 billion). Highlighting the government's commitment to a prudent fiscal trajectory, the minister has set the target to stabilize national debt at 46.2 per cent of GDP in 2017/2018. Gordhan also remarked that the budget aims for inclusive growth and is guided by the National Development Plan 2030.
The budget speech has received mixed reviews: While some political parties described it as "pragmatic" and "praise-worthy" because it addressed the critical issues noted above, others dismissed it as "disappointing" as the spending cuts announced were not "deep enough." Market reaction has been less encouraging as well as investors were looking for bolder action. The rand plunged against the dollar sliding as much as 3.2 percent, the most so far this year. The yield on the benchmark 10-year bond climbed 16 basis points to 9.42 percent, the highest in almost a month. The credit rating agency Standard & Poor's, however, dismissed the need for immediate credit-rating action commenting that the targets were mainly in line with forecasts, and that the credit rating will not be affect by the National Treasury's 2016 budget.
United Nations Secretary General Ban Ki-moon visits Burundi, South Sudan, and the Democratic Republic of the Congo
This week, United Nations Secretary-General Ban Ki-moon visited the Great Lakes region where he spoke to political leaders in Burundi and South Sudan, as well as business leaders in Kinshasa. During his visit to Burundi on Tuesday, Ban held separate meetings with government and opposition leaders and announced that both sides have "promised that they will engage in inclusive dialogue." Still, opposition leaders became wary as Ban's visit ended and President Pierre Nkurunziza stated that he would not hold talks with "those engaged in acts of destabilization," apparently contradicting his statement to the secretary-general. The crisis in Burundi started last April when Nkurunziza made the decision to run for a controversial third term, which he won in July. Since then, 400 people have been killed in demonstrations, and over 240,000 people have fled the country.
On Wednesday, Ban travelled to Kinshasa where he spoke at the opening ceremony for the Private Sector Investment Conference for the Great Lakes Region. The conference puts on display investment opportunities in the region. In his statement, Ban urged the integration of the region into international value chains and the switch of the nature of exports "from raw materials to value-added exports." Ban also called for greater investment in Central Africa in order to rehabilitate parts of a region which has been economically damaged by armed conflict.
On Thursday, to conclude his regional tour, the secretary-general visited South Sudan where he met with President Salva Kiir and the personnel in charge of managing U.N. civilian protection sites.
Elections update for the Central African Republic, Uganda, and Niger
The results of last week's elections in the Central African Republic (CAR) and Uganda were announced this week, and Niger headed to the polls on Sunday, February 21. In the CAR, former Prime Minister Faustin-Archange Touadéra was declared president, defeating his main opponent and other former Prime Minister, Anicet-Georges Dologuélé, with 62.7 percent of the vote. Despite claims from Dologuélé of electoral fraud, he still accepted the results and conceded to Touadéra "for the sake of peace." While the relatively peaceful presidential elections signify an important milestone for a country that is still emerging from a three-year civil war, the CAR's next  great challenge will be holding parliamentary elections by the end of April, and then setting forth an agenda to end the conflict and promote recovery from the humanitarian and economic crisis.
Author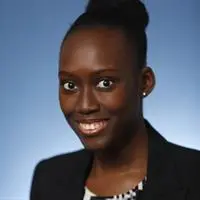 Research Analyst -
Africa Growth Initiative
Meanwhile, in Uganda, President Yoweri Museveni—who has been in power since 1986—won his fifth term as president with about 60 percent of the February 18 vote. Yet his victory is being widely challenged by the Forum for Democratic Change opposition party and international observers, who have noted that the elections were fraught with irregularities, as mentioned in last week's Africa in the news, including the arrests of Kizza Besigye, Museveni's main rival, on six occasions over the course of the election week. On Tuesday, the United Nations human rights office expressed concerns over "the tense post-electoral situation in Uganda" while the European Union has called on Museveni to provide detailed election results to account for his win.
Finally, as of Friday morning, Niger is still awaiting results from Sunday's election—although preliminary counts indicate that incumbent President Mahamadou Issoufou is winning by 52 percent of the vote in 170 of the country's 308 communes. Opposition leaders are already contesting the results, however, claiming that Issoufou has been suppressing dissent and arresting opposition members and their supporters in advance of the vote.