The World Bank and International Monetary Fund 2015 estimates show deceleration in growth for Africa
This week at the annual World Bank and International Monetary Fund (IMF) meetings in Lima, the two international financial institutions released their latest estimates on global economic growth, notably predicting slower GDP growth for the African continent in 2015 at 3.7 percent (World Bank) and 3.8 percent (IMF), the lowest rates since 2009. In the World Bank's newly released Africa's Pulse publication, it stated that adverse global economic conditions (including the slump in commodity prices, China's economic slowdown, and tightening financial conditions) as well as domestic constraints (such as electricity bottlenecks) are major impediments to the region's growth. Additionally, limited policy space (to run fiscal surpluses and lower debt burden, for example) and liquidity buffers (e.g., international reserves) have made it difficult for countries to respond to the weak global environment.
On a positive note, the report also finds that income poverty in sub-Saharan Africa is falling faster than previously thought, decreasing by 7.2 percent this year. Despite this trend, poverty is still high, with half of all people living in poverty in 2015 concentrated in sub-Saharan Africa.
New efforts to reauthorize the Export-Import Bank of the United States emerge as American companies faces losses in Africa
The U.S. Congress' decision to not reauthorize Export-Import Bank of the United States in June has begun to impact America's commercial relationships in Africa. On Wednesday, September 30, South African airline Comair Ltd sent a letter to Boeing, notifying the American company that lack of Export-Import Bank financing has jeopardized their $1.1 billion order for new jetliners and might force the company to re-initiate its procurement process altogether.
Comair's challenges mirror those of Ethiopian Airlines, which was also recently forced to defer a purchase from Boeing due to its inability to secure a financing guarantee from the U.S. Export-Import Bank. Loss of orders and other disruptions in operations have spurred Boeing and other large users of U.S. Export-Import Bank financing to fiercely advocate reinstating the export credit agency.
These efforts have resonated with a group of moderate Republicans who have recently devised a new strategy to bring a reauthorization bill to the floor of Congress, where it is anticipated to pass, with supportive Republicans joining a majority of Democrats to vote in favor of the bank. This new effort to force a vote is being led by Representative Stephen Fincher (R-TN) and would rely on use of a discharge petition—a procedure that allows legislators able to mobilize a simple majority in the U.S. House Representatives to circumvent Congressional leadership and bring a bill directly to the floor. Discharge petitions are rarely used, as members of the majority party are typically wary of side-stepping their own leadership, and minority members can rarely mobilize the requisite number of supporters. However, discord within the Republican Party has led many members to route their own leadership in support of efforts they consider critical. The inability of the Republican Party to identify a new speaker of the House has also emboldened efforts to support a discharge petition, as many Export-Import Bank supporters fear the next leader of the House of Representatives could be even more opposed to reauthorization.
Results from the 2015 Ibrahim Index of African Governance show mixed progress
The 2015 Ibrahim Index of African Governance (IIAG), which provides an annual index of economic, political, and development indicators for the continent, was released this week. The IIAG is composed of 14 sub-categories that fall under four broad themes: 1) human development, 2) participation and human rights, 4) safety and rule of law, and 5) sustainable economic opportunity.
Author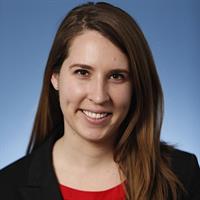 Research Analyst and Project Coordinator -
Africa Growth Initiative
According to the IIAG, since 2011, the continent continues to make substantial, steady progress on human development, whereas other indicators suggest that the rule of law and sustainable economic opportunity on the continent has deteriorated. Similarly, progress has varied widely across countries, with Côte d'Ivoire, Morocco, Rwanda, Senegal, Somalia, and Zimbabwe showing improved performance across all indicators, while conflict-affected countries, including South Sudan, the Central African Republic, and Mali, fared the worst.
Quite significantly, indicators also show that the average progress made by African nations on governance issues has stalled since 2011. This year's rating of 50.1 on a 100-point scale—while up from 46.5 when the index was first issued in 2000—is down from a peak of 50.4 in 2010. The report also noted that faltering economic and political progress in the continent is a sign of caution to governments and foreign investors optimistic of Africa as engine of global economic growth.