Expanding formal financial services—including traditional services (offered by banks) and digital services (provided via mobile money systems)—to individuals previously excluded from their access can improve their capacity to save, make payments swiftly and securely, and cope with economic shocks. Importantly, having access to financial services is also considered a critical component of women's full economic participation and empowerment. Many countries, therefore, are working to increase accessibility to and usage of formal financial services as important strategies to improving individuals' financial stability and, at a macro-level, supporting inclusive development and growth.
In sub-Saharan Africa, where the provision and uptake of traditional financial services is limited due to a wide range of factors (including poverty, lack of savings, and poor infrastructure, among others), a number of governments are working to promote digital financial service offerings by creating an enabling environment for various entities (including bank and non-bank formal providers) to offer them. In turn, the region is leading global progress in the adoption of digital financial services: 12 percent of sub-Saharan African adults have a mobile money account (nearly half of whom exclusively use digital services) compared with only 2 percent of adults at the global level. In fact, in five African countries (Cote d'Ivoire, Somalia, Tanzania, Uganda, and Zimbabwe) more adults have mobile money accounts than have conventional bank accounts.
In the first of a series of publications exploring and sharing information that can improve financial inclusion around the world, the Brookings Financial and Digital Inclusion Project (FDIP) takes stock of progress toward financial inclusion in 21 countries from various economic, political, and geographic contexts and scores them along four key dimensions of financial inclusion: country commitment, mobile capacity, regulatory environment, and adoption of traditional and digital financial services. The interactive rankings and report were launched on Wednesday, August 26 at an event entitled, "Measuring progress on financial and digital inclusion." According to the report's findings, four out of the five top-scoring countries are located in sub-Saharan Africa. On the other hand, some of the lowest ranked countries were also African, demonstrating regional diversity in the pathways toward financial inclusion and their subsequent outcomes.
Here are some of our main takeaways from four of the nine African case studies featured in the report: Ethiopia (ranked #21 overall), Kenya (ranked #1), Nigeria (ranked #9), and South Africa (ranked #2). Kenya and Ethiopia are the highest- and lowest-ranked African countries in the report, respectively, while Nigeria and South Africa represent the continent's two largest economies, which have achieved disparate outcomes in terms of financial inclusion. (For the overall rankings of the nine African countries included in the report, see Figure 1.)
Figure 1. Overall FDIP rankings of African countries
Ethiopia: A developing mobile services ecosystem
Ethiopia's overall financial and digital inclusion score was low due in large part to its poor mobile capacity and the low adoption rates of formal (particularly digital) financial services. The World Bank's Global Financial Inclusion Index (Findex)—one of the major datasets highlighted in the report—reveals that only 22 percent of adults in Ethiopia had a formal financial account and about 0.03 percent of adults had a mobile money account in 2014.
In addition, limited development of the information and communications technologies (ICT) sector and mobile communications infrastructure have inhibited mobile and digital access, reducing the array of financial products and services available to underserved populations.
However, Ethiopian digital financial inclusion has the potential and political support to grow: The government is taking steps to address shortcomings in the enabling environment for digital financial service provision, for example, by adopting a mobile and agent banking framework in 2013. This framework sets the foundation for allowing banks and microfinance institutions to provide services through mobile phones and agents. The government is also in the process of developing a dedicated Financial Inclusion Council and secretariat in order to enhance participation from non-financial institutions (namely, mobile network operators) in developing policies for achieving greater digital financial inclusion.
Kenya: Mobile money innovations drive uptake
Kenya scored highest in the overall rankings due to its highly accessible mobile networks, regulatory framework conducive to the development of digital financial services, and products that cater to consumer needs and so promote adoption. Kenya also has the highest rate of financial account penetration among women.
Between 2011 and 2014, Kenya increased its levels of formal financial and mobile money account penetration by 33 percentage points owing mostly to robust take-up within the country's vibrant mobile money ecosystem. Nearly 90 percent of Kenyan households reported using mobile money services as of August 2014, and the M-Pesa system (operated by Safaricom) is widely considered the leading driver of success in adoption of mobile money usage.
Innovative services that have helped spur financial inclusion among marginalized groups have been developed within Kenya's mobile network operator-led (MNO-led) approach: For example, in 2012, the Commercial Bank of Africa and Safaricom partnered together to provide the M-Shwari service, which offers interest-bearing mobile money accounts and microfinance.
Still, one aspect of the mobile money system upon which the Kenyan government could improve is consumer protection of clients of credit-only institutions, such as microfinance institutions (MFIs) and savings and credit cooperatives (SACCOs). Lack of oversight could potentially leave users without adequate consumer protection as these institutions are not adequately regulated and supervised.
Nigeria: A stalled bank-led approach
Nigeria achieved a moderate score in the FDIP rankings because, despite a number of country commitments in recent years, low levels of adoption persist. In fact, Nigeria's increase in financial inclusion has not been driven by uptake of mobile money services: While the proportion of adults age 15 and older who have a mobile money or traditional bank account increased from 30 percent in 2011 to 44 percent in 2014, only 0.1 percent of adults had a registered mobile money account in 2014 and had used it at least once in the 90 days prior, according to an Intermedia survey.
The Central Bank of Nigeria (CBN) has taken a bank-led approach to mobile money, in which banks promote their traditional services via the mobile network. This is an alternative approach to the MNO-led approach seen in Kenya, where MNOs provide the network of agents and manage customer relations. Some experts have noted that in cases where a bank-led approach is adopted, for example in India, the financial incentives are not strong enough for banks to expand their services to the unbanked, while mobile network operators on the other hand have greater "assets, expertise, and incentives" to launch and scale mobile money services.
South Africa: Strong mobile capacity, yet room for growth in adoption
South Africa was ranked highest of all countries in the report in mobile capacity for its robust mobile infrastructure and large proportions of the population subscribing to mobile devices (70 percent) and covered by 3G mobile networks (96 percent). It also tied for the highest score of formal account penetration, including among rural, low-income, and female groups.
In the past decade, financial inclusion (as measured by the proportion of the population using financial products and services—formal and informal) has increased dramatically from 61 percent in 2004 to 86 percent in 2014. This uptick can be partially attributed to the increase in banking and ownership of ATM/debit cards. Disparities in penetration exist, however, among gender and race, with women and white populations being more likely to be banked than men and black populations.
As cited in the Brookings FDIP 2015 report, the 2014 Global Findex found that 14 percent of adults (age 15 and older) possessed a mobile money account in 2014. The top 60 percent of income earners were more than twice as likely to have accounts as the bottom 40 percent of the income scale. So despite strong mobile capacity, there is still room for growth in terms of mobile money penetration especially among low-income adults.
So what's next for expanding financial and digital inclusion?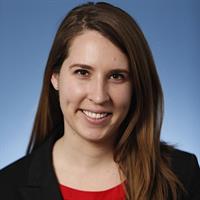 Former Senior Research Analyst and Project Coordinator -
Africa Growth Initiative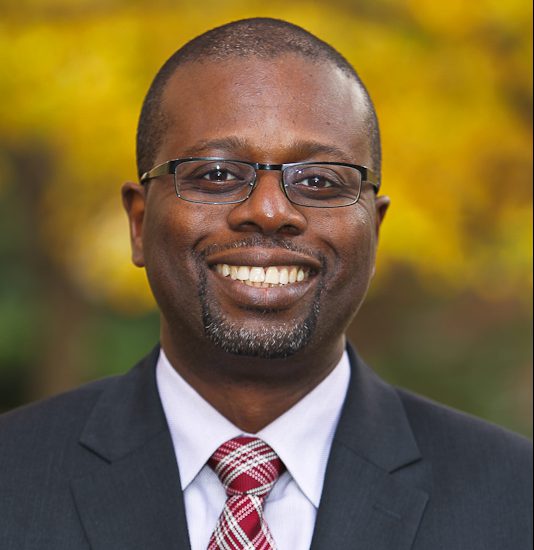 The FDIP case studies offer a number of insights into the policies and frameworks conducive to the uptake of formal financial services. In several of African countries considered to be mobile money "success stories," for example, in Kenya (also see the Rwanda country profile in the report), mobile network operators play a substantial role in spearheading the drive toward financial inclusion and have collaborated closely with central banks, ministries of finance and communications, banks, and non-bank financial providers. Ensuring the participation of all stakeholders—not just governments and banks—in setting the national financial inclusion priorities and agenda, then, is critical. Furthermore, actively participating in multinational financial inclusion networks can enhance knowledge-sharing among members and lead to further country commitments. Finally, leading surveys of the national financial inclusion landscape can also help governments and financial service providers better target their strategies and services to the local needs and context.