Kenyatta and Museveni announce agreements on oil pipeline and trade
Kenyan President Uhuru Kenyatta made a state visit to neighboring Uganda this week, where he held bilateral meetings with President Yoweri Museveni and addressed the Ugandan parliament. The visit resulted in several announcements related to the economic cooperation between the countries. On Monday, the governments of Kenya and Uganda confirmed the route of a planned pipeline to transport crude oil from Uganda's Albertine Graben region to the Kenyan coast. When completed, the project is expected to produce the world's longest heated pipeline—Ugandan oil needs to be constantly warmed as it is transported due to its "waxy" quality. While the announcement is seen as an important step toward broader efforts to commercially develop both countries' nascent oil sector, project financing has yet to be secured and implementation is said to be contingent upon security guarantees from the Kenyan government. The pipeline will pass through Kenya's northern Lokichar basin, a route which is purportedly cheaper than an alternative southern path, but perceived to be more vulnerable to attacks by bandits or Islamist militants.
In addition to the pipeline, Kenyatta and Museveni also announced a new trade pact, which ends a ban on Ugandan sugar imports in Kenya. The prohibition on sugar imports from Uganda has been in place since 2012, when claims emerged that Ugandan manufacturers were violating "rules of origin" requirements for sugar product sales in Kenya. This week's deal has come under intense criticism, with Kenyan opposition leader Raila Odinga calling for the details to be made public and other critics arguing that allowing Ugandan imports will damage the sugar industry in western Kenya, which is already struggling with debt and management challenges.
Central African Republic elections draw near as U.N. peacekeeping chief resigns
The Central African Republic (CAR) is moving ahead with electoral preparations for presidential and legislative polls scheduled in October and November of this year despite ongoing insecurity in the western, central, and southeastern regions of the country as well as serious funding constraints—an estimated $11 million is still needed to set up polling stations and finalize the electoral register. This week, the Economic Community of Central African States (ECCAS) extended the transitional government's term (originally set to end August 17) through the end of the year in order to oversee the electoral process and a democratic transition to power. As the elections draw closer, humanitarian and political rights activists have also called on the government to reconsider its policy to exclude refugees who do not return to the CAR from the electoral register since nearly 10 percent of the CAR's population has fled the country due to the conflict, most of whom are Muslim. Meanwhile, ousted and exiled former President Francois Bozizé has declared his intention to return to the CAR and run for president, although he faces United Nations sanctions on travel and banking. Nearly 30 other candidates have also announced their election bids, including Bozizé's former Prime Minister Faustin Archange Touadera.
In other news, Amnesty International released another report detailing child sexual abuse and the murder of two civilians at the hands of U.N. peacekeepers from the Multidimensional Integrated Stabilization Mission in the Central African Republic (MINUSCA). As a result, U.N. Secretary-General Ban Ki-moon asked for the resignation of the mission's chief, Babacar Gaye, on Thursday and replaced him with Parfait Onanga-Anyanga of Gabon, who recently served as the U.N.'s envoy to Burundi. This latest report follows repeated allegations of child sexual abuse of children by peacekeepers in Bangui as well as the eastern part of the country in recent months, which are currently under investigation.
Nigerian Central Bank tightens liquidity to support the naira
This week the Central Bank of Nigeria (CBN) directed banks to establish limits on withdrawals from ATMs and foreign transactions. In order to bolster the naira, the central bank has imposed a limit of a maximum ATM withdrawal limit of 60,000 naira per day. In a similar move, national banks have been ordered to not accept cash deposits. Only wire transfers are permitted, and residents have been advised to obtain foreign currency only for "legitimate reasons." Besides curbing demand for the U.S. dollar, this measure is designed to help stem illicit financial flows. Furthermore, in response to the devaluation of the yuan, Nigeria sold $80 million to boost the currency on the foreign exchange market. However, this has led to acute cash shortage and put pressure on the costs of funds among banks.
These interventions follow previously adopted protectionist policies  by the CBN—such as restrictions on food and textiles imports—which it argues could strengthen the naira's position in the exchange market and boost foreign reserves.
Author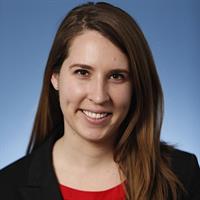 Research Analyst and Project Coordinator -
Africa Growth Initiative