After suffering for months from an undisclosed illness, President Michael Sata of Zambia passed away on Tuesday evening in a London hospital, having served as president since September 2011. Sata's death has evoked mixed reactions from Zambians who have been left largely in the dark about their leader's failing health.
The late president is remembered for his frank, unapologetic political style—which earned him the nickname of "King Cobra" among his colleagues and opponents—as well as his efforts to increase tax revenues from the country's lucrative copper mining sector and prevent the exploitation of Zambian workers at the hands of foreign investors (specifically, Chinese investors who dominate Zambia's copper industry). Following the announcement of Sata's death, the government of South Africa heralded him as an exemplary leader of the post-colonial generation who "gallantly pursued the anti-colonial struggle," and President Uhuru Kenyatta of Kenya described him as "gifted with unique, admirable abilities and strong values."
The Question of Succession in Zambia
As Zambians mourn President Sata's passing, the question of who will succeed him remains a complicated one. When Sata left Zambia on October 19, 2014 to seek medical attention abroad, he named Defense Minister Edgar Lungu acting president. Ordinarily, the role of acting president would be delegated to the vice president, but Sata chose Lungu in this case. Upon the president's death, according to the constitution, the vice president is meant to assume the role of interim leader. On Wednesday, the Zambian cabinet in fact confirmed Vice President Guy Scott interim president until presidential elections are held in the next 90 days. However, the Daily Maverick reports that Scott's transition to power (albeit temporary) could be challenged by the opposition since the constitution requires that for a person to be president of Zambia, his or her parents must have been born in Zambia, and Scott's were born in Scotland. Nevertheless, Scott's role as interim president is unlikely to be challenged given Zambia's history of peaceful, democratic political transitions.
Still, Scott will not be able to contest the upcoming presidential elections due to the constitutional rule on parentage. As interim president and leader of the Patriotic Front (PF) party, however, he will be in a strong position to help select the ruling party's presidential candidate. The PF presidential candidate will probably be selected from among the following contenders, including: Michael Sata's son and Lusaka Governor Mulenga Sata, Defense Minister Edgar Lungu, Finance Minister Alexander Chikwanda, former Justice Minister Wynter Kabimba and former Defense Minister Geoffrey Bwalya Mwamba. The main opposition party, the United Party for National Development, will put forward party leader Hakainde Hichilema as their candidate. Bloomberg reports that unless the several opposition parties unite and identify a single opposition candidate, the ruling party will most likely secure the presidency—making Scott a central figure in the upcoming elections.
Issues of Health and Age of African Leaders and Constitutional Clarity
There are some deeper questions and issues that the death in office of yet another African president raises. Over recent years, we have witnessed many deaths of presidents including Bingu wa Mutharika of Malawi (2012), John Atta Mills of Ghana (2012), Malam Bacai Sanhá of Guinea-Bissau (2012), Umaru Yar'Adua of Nigeria (2010) and Omar Bongo of Gabon (2009). In 2008, Zambia itself lost President Levy Mwanawasa. These deaths are quite alarming and relate to poor health of the leaders and also their old age. Given the uncertainties surrounding such deaths and also the concerns about the capacity to effectively execute the duties of office, this is an issue that Africans need to confront. As we discussed in a previous commentary, the issue of health of African leaders demands more transparency.
The other issue of concern pertains to the clarity of transition in the case of the death of the president and the issue of citizenship.  In the Zambian case, the vice president, though Zambian himself, cannot succeed the president because of the place of birth of his parents. Having such a person as vice president then complicates matters in cases such as the current one where the president dies in office. But then there is also a serious question about the meaning of citizenship. Should a person be denied office just because his or her parents were born in another country? We clearly think that is discriminatory and not in keeping with democratic ideals that Africa seeks to achieve. This is an issue that Zambians needs to consider as they chart a way forward.
Despite these concerns, Zambians deserve to be congratulated for having demonstrated keen observance of constitutionalism and maintaining peace. 
Our condolences to the people of Zambia and Africa in general. Rest in peace President Sata.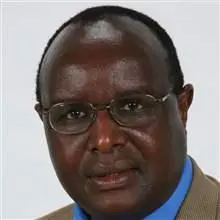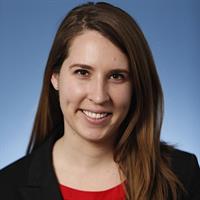 Former Senior Research Analyst and Project Coordinator -
Africa Growth Initiative