On Monday, October 13, internationally renowned Kenyan-born professor, historian and author Ali Mazrui passed away after a long illness at the age of 81. Professor Mazrui was one of the most prominent voices of the post-colonial generation whose influential scholarship covered diverse, challenging topics, including African culture, history and politics, colonialism, Western influence, terrorism and Islam. His words captivated African and global audiences alike and landed him among Foreign Policy (U.S.) and The Prospect (U.K.) magazines' list of the top 100 public intellectuals in 2005. During his fruitful and amazing career, Mazrui received numerous awards of recognition for his intellectual contribution to scholarship.
At the time of his passing, he was serving as director of the Institute of Global Cultural Studies and as the Albert Schweitzer professor in the humanities at Binghamton University in New York. He also held positions at the University of Jos in Nigeria and Cornell University. In the past, he was appointed by former President Mwai Kibaki to serve as chancellor of the Jomo Kenyatta University of Agriculture and Technology in Kenya from 2003 to 2009.
Throughout his illustrious career, he was known for his innovative, progressive and independent thought. For instance, he fearlessly criticized the Kenyan and Ugandan governments and leaders in the 1970s, leading to his forced exile to the U.S. He was a prolific writer, authoring and co-authoring over 20 books, hundreds of journal articles in pre-eminent scholarly publications and a T.V. documentary entitled, "The Africans: A Triple Heritage," which explored how Western, Islamic and indigenous influences shape African societies. In another significant work, a book called Islam between Globalization and Counter Terrorism, Mazrui discussed the rising tide of extremism (as seen in in Somalia with al-Shabab and Nigeria with Boko Haram) and its intentional distortion of Islam.
Despite his accomplishments, Mazrui still faced some of the biases Muslims face in Western countries, including suspicions of being a member or supporter of terrorist organizations. His advice on dealing with such biases is quite valuable in that he sought to advance an understanding and an appreciation of different peoples and cultures for harmonious co-existence. This is best illustrated by his personal experience in 2003 upon returning from an overseas trip. 
Mazrui was returning from a trip from Trinidad and Tobago in 2003 where he delivered a lecture that had nothing to do with his religion. In fact, the focus of his trip was to deliver a keynote address marking Emancipation Day—commemorating the end of slavery in the 19th century. He had even been received by the prime minister. Maybe because of his name and dressing, he was stopped at Miami International Airport and detained for seven hours during which time he was interrogated by various agencies of the United States government including  (a) immigration; (b) customs; and (c) Homeland Security and the Joint Terrorism Task Force in that order. The focus of the interrogation was on security, and in particular, the agencies were seeking to establish whether he had links to terrorist organizations. As narrated by Mazrui:
"The questions I was asked at Miami on my return included whether I believed in Jihad and what did I understand by jihad? What denomination of Islam did I belong to? Since I was a Sunni, why was I not a Shi'a? I reacted:  'If you were a Catholic, and I asked you why were you not a Protestant, how would you deal with that?'
Since I was coming from Trinidad and Tobago, had I seen Yaseen Abubakar, the Islamic militant who had held the whole cabinet of Trinidad hostage in the Parliament building nearly fifteen years earlier? That was a much more sophisticated question. I replied at Miami Airport that I had not met Abubakar, but I had tried to see him in Trinidad. After all, I was teaching a course at Cornell on 'Islam in the Black Experience.' …. My ordeal at Miami Airport ended amicably, with a few embarrassed smiles. However, I am not complacent. I am afraid it could happen again, the Lord preserve us. But we shall not be intimidated. Amen." (Dr. Ali Mazrui, Islam Between Clash and Concord of Civilizations: Changing Relations Between the Muslim World and the United States, Chatham House, January 16, 2007) 
In reflecting on the incident, Mazrui was magnanimous rather than bitter and sought to advance better understanding. He observed in the same text:
"How can the United States learn to trust the Muslim world a little more? How can the Muslim world, in turn, be better protected from American militarism? Both solutions need to restrain America's arrogance of power."
The late Mazrui was an excellent example to the African diaspora. Notwithstanding his intellectual standing and great contributions, he remained a humble and accessible individual. Though Kenyan-born, he exhibited an African and international outlook that defined his balanced assessment of critical issues.
Kenyan national leaders including President Uhuru Kenyatta and former President Mwai Kibaki have paid tribute to Professor Mazrui's legacy, calling him one of "Kenya's greatest scholars, whose intellectual contributions played a major role in shaping African scholarship" and who "set the bar for upcoming academics and political thinkers, not only in Kenya but also in Africa and the rest of the world."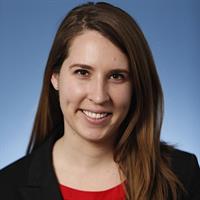 Former Senior Research Analyst and Project Coordinator -
Africa Growth Initiative