Over the next seven days, Brookings will host four members of Congress in three events on energy, education and social mobility. Senators Lisa Murkowski and Kirsten Gillibrand and Representatives Eric Cantor and Paul Ryan will deliver major policy addresses at these events, all of which are being webcast live on brookings-edu-2023.go-vip.net.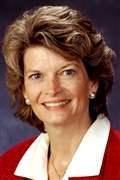 Sen. Lisa Murkowski (R-Alaska), ranking member of the Senate Committee on Energy and Natural Resources, will speak on the future of U.S. energy trade and implications for the domestic economy and national security. Hosted by the Energy Security Initiative.
---
Rep. Eric Cantor (R-VA), House majority leader, will address his views on the future of school choice in the U.S. education system. Hosted by the Brown Center on Education Policy.
---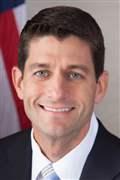 Sen. Kirsten Gillibrand (D-NY) and Rep. Paul Ryan (R-Wisc.) will deliver keynote addresses on their respective visions for promoting social mobility in the U.S. at the Social Mobility Summit hosted by the Center on Children and Families.
• Monday, January 13, 9:00 a.m. (Sen. Gillibrand); 4:00 p.m. (Rep. Ryan)
• LIVE WEBCAST
• #mobilitysummit
Get information about all upcoming and archived Brookings events.