Editor's note: This article on refugee repatriation was first published online by World Politics Review.
This summer in Jordan, I met some of the individuals behind the often anonymous news accounts of refugees fleeing Syria's civil war. In Zaatari refugee camp, I met an accountant who carried his six-day-old daughter across the border in the dead of night after his house was destroyed, and a widow who fled with little more than $11 in her pocket after her husband died. And in a hospital in Amman, I met refugees recovering from torture so brutal that even the healing wounds were painful to look at. 
Despite the horrors they endured, all the Syrian refugees I met said their dream is to return to Syria. Their dream segues with their host states' plans: More than 2.1 million Syrians have fled their country, primarily to neighboring Jordan, Lebanon and Turkey. While these countries have been remarkably hospitable, there is little prospect that they will allow the permanent local integration of hundreds of thousands of Syrian refugees. As the conflict drags on, it is abundantly clear that large-scale returns will not happen anytime soon, but when they do, these movements will be complex humanitarian, socio-economic and security challenges, with important implications for peacebuilding and post-conflict reconciliation and development.
Returns are notoriously difficult to "get right." Afghanistan is a case in point. More than 5.7 million refugees have returned to Afghanistan since 2002, mostly from neighboring Iran and Pakistan. Although they rarely make the headlines, these returnees make up some 18 percent of Afghanistan's population. From the early stages of the repatriation movement, hopes were high that the return process would help to consolidate peace and stimulate development in Afghanistan. Yet in practice many returnees have struggled to re-access or rebuild their homes and establish decent livelihoods. Conflicts have broken out over access to land and other scarce resources. Countless returnees have moved to the swelling slums around Kabul or joined the ranks of Afghanistan's internally displaced population. Looking back on the failure to make returns a sustainable element of peacebuilding, the head of the Office of the United Nations High Commissioner for Refugees (UNHCR)—the U.N. refugee agency—in Afghanistan described the return strategy as "a big mistake, the biggest mistake UNHCR ever made."
Read the entire article at worldpolitics.com »




Author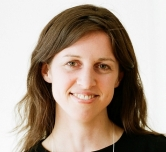 Rather than serving as a unifying diplomatic exercise to highlight Iran's troubling regional activities, the [Warsaw] summit primarily highlighted America's diplomatic isolation from its European allies.