Editor's note:
David Dollar was a beloved member of the Brookings family for 10 years, from 2013 until his passing on October 6, 2023. You can learn more about David's work on the Chinese economy and U.S.-China economic relations here.
I have been deeply saddened by the news of David Dollar's passing. I knew David less well than several other of our colleagues, but David was an esteemed favorite of mine. In my time at Brookings, I have interacted with only a few other people who have had the thoughtful knowledge and insightful temperament that David shared so wisely and generously with his co-workers and friends. David will be sorely missed!
David Dollar's closest colleagues at Brookings will remember him as a kind, humorous, articulate, and really smart person. He did not have an arrogant bone in his body. We were fortunate to have him amongst us for as long as we did.
Yet we will also remember him as an individual, who, in his various positions before he came to Brookings, had a profound impact on the economy of China and the welfare of the Chinese people. He was respected by everyone who was anyone in the circle of Chinese officials and scholars who worked on economic issues, and he respected them in turn. He sought to clarify for both Americans and Chinese how U.S. policy toward China since 1979 had a profound and positive impact on that country's economic growth and human welfare. He encouraged Chinese to pursue policies of reform and opening that would benefit both countries and peoples. Regrettably, he died before his time.
I knew David Dollar from China and I knew him from here. But one thing I found out which I didn't have any idea about is how big a role he played in Vietnam's opening, what they call their renovation — a huge role. He was based in Washington and schlepped back and forth to Vietnam many, many times. And then there was a joke told by Vietnamese officials that David was "the first dollar the World Bank sent to Vietnam." And that when Vietnamese officials to this day, well not now, but until last week, come to Washington, they had asked to speak to David even though he hadn't worked on Vietnam issues for a long time.
I was privileged to collaborate with David Dollar over the past few years as producer of his very popular podcast, "Dollar & Sense." David immediately set the standard for scholar hosts when we started the show in 2018. Always prepared, proactive in getting guests lined up, and with an engaging style of conversation, David made my job as producer easy and fun. He was able to talk about complicated topics in global trade and economics with other experts in a way that was totally accessible to a general audience. He really loved hosting the podcast and that shone through in all the work we did together. And behind the scenes, when not recording, I always enjoyed our pre- or post-show chats when he would share a little bit about his travels or observations about what was happening around town and the world. My condolences to David's family and all who cared for him.
David Dollar and I served as assistant professors in the Economics Department at UCLA in the 1980s. When I arrived in 1987 as a freshly-minted Ph.D., David — who had been there for three years — went out of his way to be a mentor, helping this new faculty member understand the ins and outs of teaching, administration, and the university. Later, I was thrilled to learn that he would be coming to Brookings. When he arrived here, I had been on staff for a while and tried to return the favor. He was a strong scholar, a great communicator, and most of all, a good soul.
David Dollar was a treasured colleague. He was wise, thoughtful, balanced, and humble about the limits of his knowledge. He also was comfortable adjusting his views when circumstances changed.
As admirable as these attributes are, though, they are not what I will remember most about David. My memories of David will be of his infectious curiosity, his "get stuff done" approach to the world, and his ever-ready smile when he encountered things that surprised him or made him revisit his assumptions.
David conducted seminal research that reshaped global understanding of development practices. His work impacted the economic growth trajectories of entire countries. He was respected and sought out by some of the world's most recognizable leaders in his field. But none of that ever stood in the way of him accepting a request to speak with a curious high school student, or an exchange student in search of advice, or an entry-level member of our staff who wanted ideas for the next steps in his/her career.
David's intellectual contributions will far outlive his time on Earth. But so, too, will his impact on the lives of countless people he inspired, guided, and encouraged on their paths.
There are many things to admire about David Dollar. He was a wonderful colleague, a first-rate scholar and practitioner, and a realistic analyst who was an optimist at heart. While David will be remembered for his many contributions, I will always remember his passion for development. Given the recent state of U.S.-China relations, it's easier to find reasons why the two countries won't be able to accomplish much together than to make the case for the opposite. David was convinced that Washington and Beijing could and should look for ways to improve the global environment for development, particularly on climate change, development finance, and global poverty reduction. This was the topic of a Global China research report that David led and that I had the privilege of joining as a co-author, along with other Brookings colleagues. This kind of can-do spirit, grounded in reality and a sense of responsibility, is sorely needed in an increasingly fractured international arena. David will be deeply missed, but his legacy will live on through his impressive body of work and the younger generations he mentored.
We were driving toward a meeting at Zhongnanhai with the Chinese leadership. Meeting them with David Dollar was always a revelation, in the way the top Chinese decisionmakers probed him to deepen their understanding of the Chinese economy. We were talking about Chinese governance, and David made a reference to the interplay between aid and governance … and the penny dropped. "Oh my god, you're that/that David Dollar!" I exclaimed. The 2000 World Bank study by Burnside and Dollar is one of the most influential pieces of development economics research out there. That this charming, modest man, so profoundly knowledgeable about China, was its author blew my mind. His contribution has been huge, and he will be sorely missed at a time when his expertise and judgment are needed most.
David Dollar was extremely generous with his time and vast expertise and was always willing to collaborate with colleagues across the institution. This was a testament to David's fierce intellectual curiosity and passion for working with others. His calm and kind demeanor were appreciated by all who knew him.
I was one of the lucky ones to greet David Dollar the first time he walked through the Brookings door in 2013 and to spend the subsequent decade working alongside him. He was a trailblazer, among the first Brookings scholars to join Twitter and the first to launch his own podcast. The cake to celebrate his 100th podcast episode was appropriately decorated simply with a dollar sign.
David's decade at Brookings traced U.S.-China relations from gradual improvement to eventual implosion. He never lost optimism about a brighter future for relations between our two peoples, nor did he follow the trend to transform his views for political expediency. He understood the importance of maintaining relationships with colleagues across the Pacific, which would be just as needed in happy times as in times of crisis.
At his final staff meeting with us, David shared that for years he had privately referred to Ryan Hass as "new Ryan" and to me as "bald Ryan" — nicknames we will wear proudly. He never stopped giving to others; giving of his time, his wisdom, and his friendship, and that is how I — and countless colleagues around the world whose lives he touched — will remember our dear friend.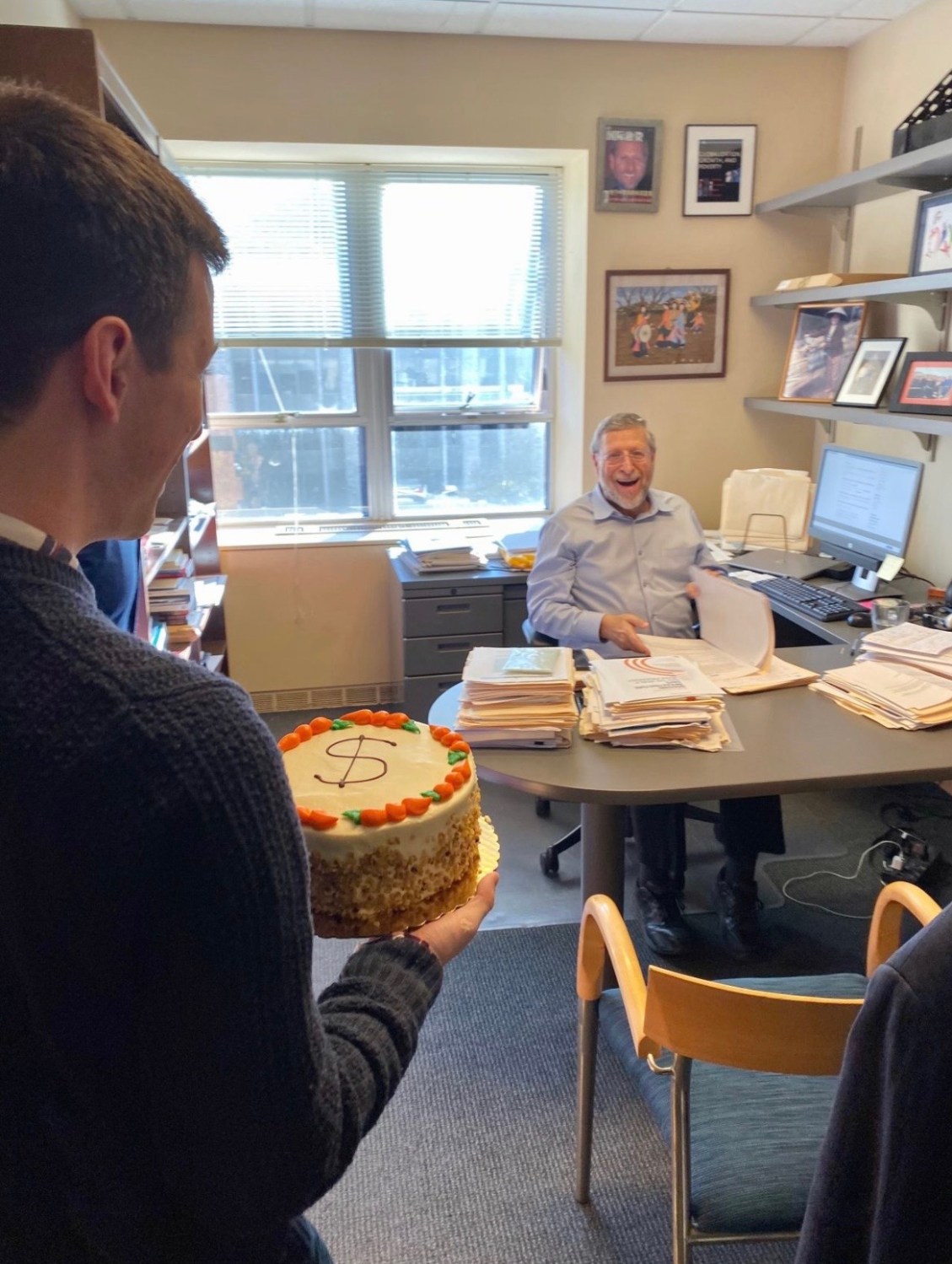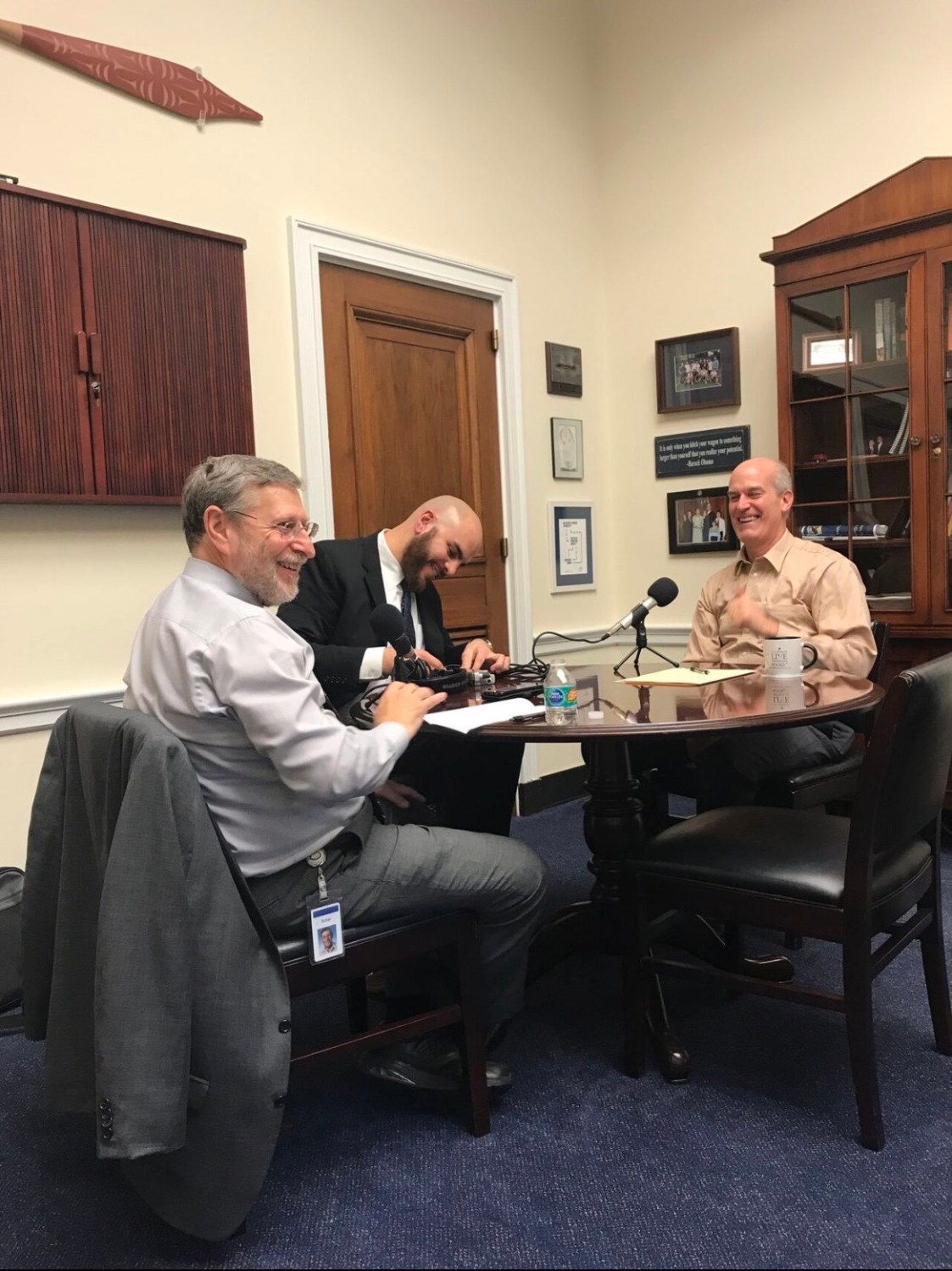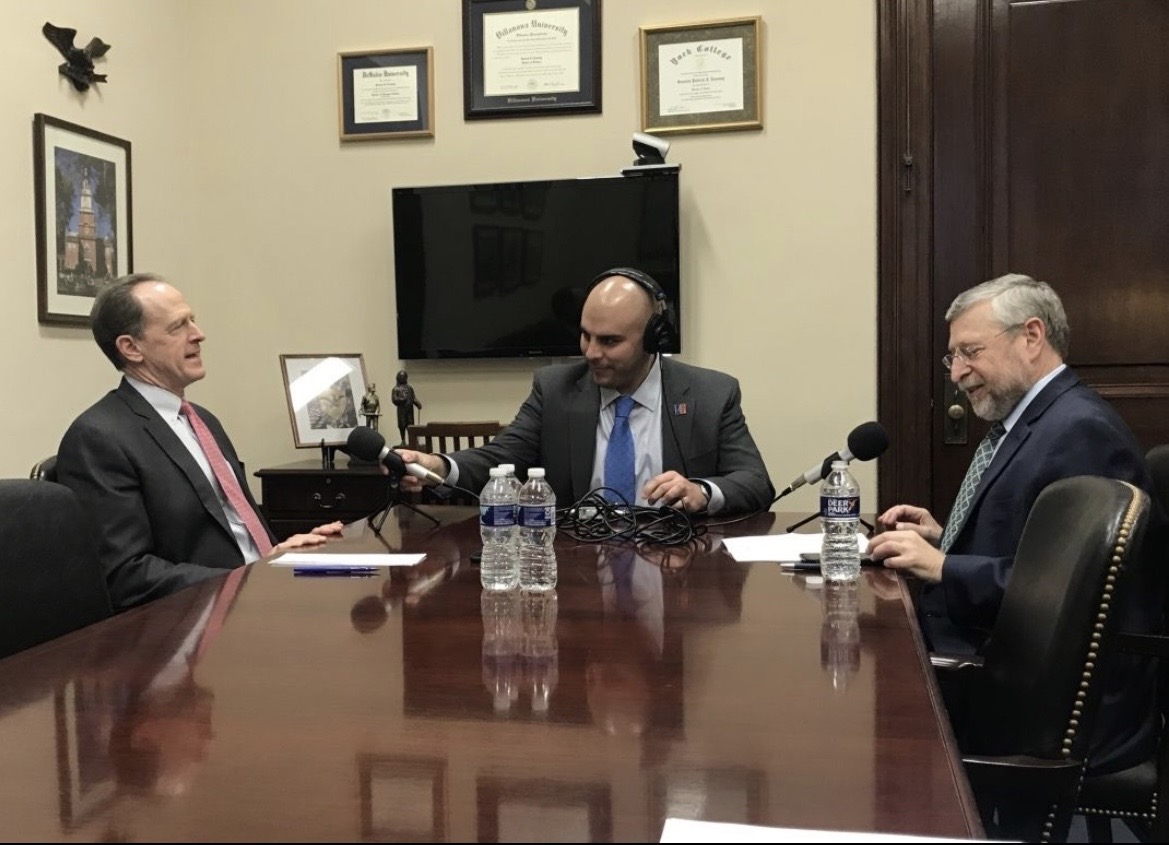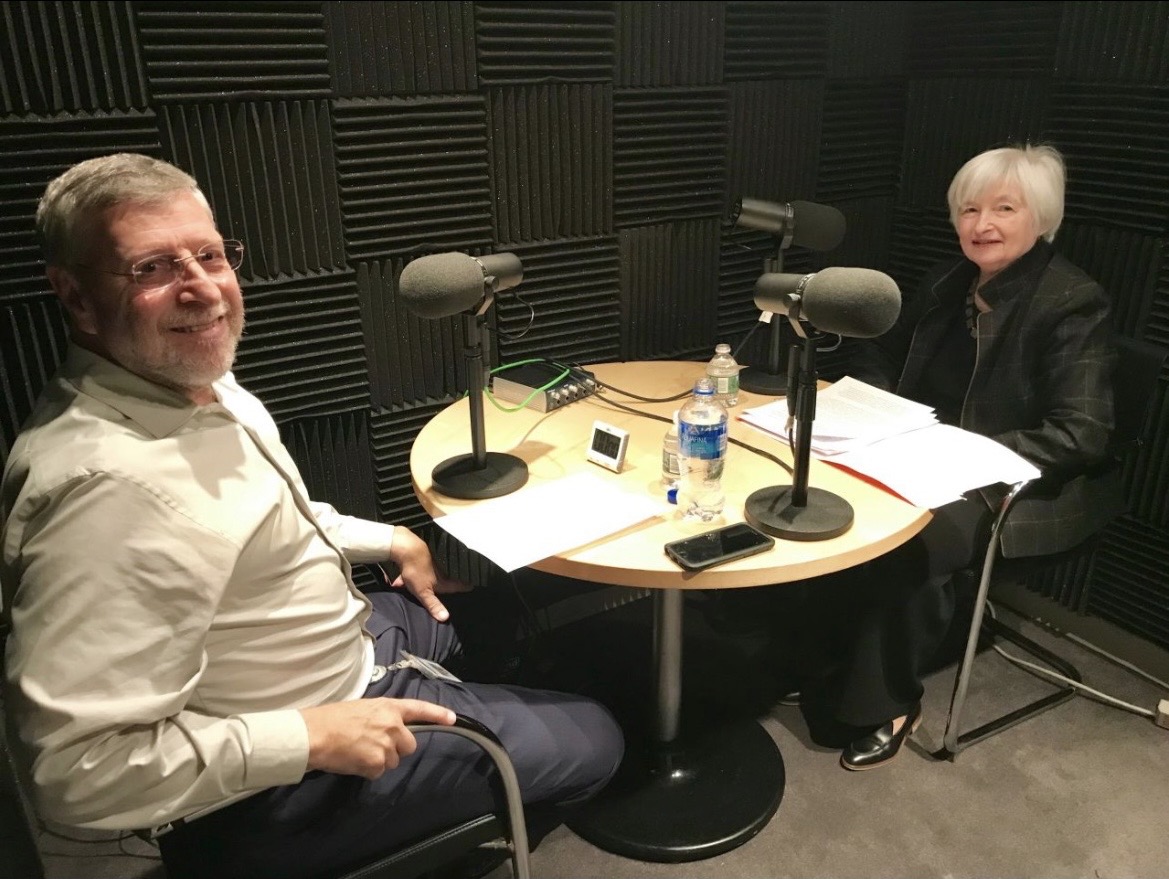 I will always remember David Dollar's calm and dispassionate views on China. He could be tough on China when appropriate, but he was always fair. We need to try to emulate him as a strategic community, in order to honor his legacy and also to reduce the chances of U.S.-China war at a time when Beijing-bashing has trended toward the excessive in some quarters.
For example, on China's Belt and Road Initiative, David would often distinguish between China's exploitative loans and projects in some countries (for example, a number of African states) versus its often-helpful projects in middle-income countries where Beijing's resources were needed and appreciated (and where the Western world often did not really show up in quite the same way). In other words, if I am not paraphrasing David inaccurately, there may be both good and bad Belt and Road projects. You wouldn't get that kind of nuance from most China watchers in Washington.
I will also always remember an observation that David made in thinking about the long-term future. He acknowledged that China's economy may soon surpass that of the United States in terms of official GDP statistics, perhaps in the 2030s. But he also thought it possible that, due to demographic and growth trends, the United States would again surpass China in GDP later in the century. It's too soon to say — but it's possible. This perspective should also counsel against defeatism in the West that somehow China's future is all rosy and ours is all unhappy and unpleasant. America's decline, in absolute and/or relative terms, is hardly inevitable.
David always engaged with us in our Brookings-wide Pechman lunches, sharing his insights graciously and with good humor and pithy observations, and engaging not just on economic matters but also in broader strategic debates. 
I was fortunate to know and collaborate with him for a decade and, while that wound up far too short a time, I will always count myself lucky and blessed.
For those who didn't know David Dollar, he was a truly wise, easy-going, and deeply respected scholar of the Chinese economy who set the gold standard for generosity of expertise and collaboration across Brookings's divisions over his 10 years with Brookings Foreign Policy. He joined Brookings after a long career at the World Bank as well as important roles at the Treasury Department and in academia. David published several books and many research reports and commentaries while at Brookings, and he pioneered a podcast on trade, aptly called "Dollar & Sense," that generated a devoted following over the course of more than 130 episodes. David also participated regularly in Brookings's bimonthly Pechman Lunch where he shared his deep knowledge of China with staff and scholars from across Brookings.
David brought people together from every level of the Brookings organization, from across our various research divisions and business units. David will be greatly missed by so many people at Brookings and beyond. In his rigorous, policy-relevant research as well as his kindness and collegiality, he exemplified the best of Foreign Policy and Brookings.
David was a true scholar in the best sense of the word, with his extraordinary knowledge only emphasized by his humility and grace in dealing with the rest of us. His deep insights into topics ranging from the importance of good governance and institutions for growth to the Chinese economy to the international financial system have profoundly influenced the academic literature in these areas. He was a wonderful colleague, always generous with his wisdom and friendship. He leaves behind a rich legacy as a scholar who had a substantial impact on policymaking and also as a warm and wonderful human being.
David Dollar was a tremendously knowledgeable economist and a well-respected giant in his field, but I will remember him as a great conversationalist, a terrific podcast host, and a perfect gentleman. I worked alongside him for almost five years on his show "Dollar & Sense." Throughout our entire collaboration, he was kind, patient, passionate, and incredibly funny. Some of my fondest memories include going to the Hill with him and other colleagues to record interviews with various representatives. His passing is an immense loss for the Brookings Institution, and I will miss him dearly.
Molly E. Reynolds and Sarah A. Binder
At Brookings, we have a long tradition of informal institutions that bring colleagues together to exchange ideas, learn from one another, and build an intellectual environment that improves the work of us all. For the past several years, David Dollar was an invaluable participant in one of those groups, known as Pechman Lunch (named for longtime Brookings scholar — himself a builder of scholarly community — Joe Pechman). We, along with our colleague Mike O'Hanlon, are honored to moderate this biweekly discussion of current events, but it is folks like David who make our conversations vibrant and stimulating. A faithful and dedicated contributor from the group's earliest days, David was always game to share his keen and richly informed observations on all manner of topics related to China, with warmth and a dose of good humor on the side. He was equally skilled at asking incisive questions of his colleagues, drawing out insights that made our discussions richer. He made us all smarter and reminded us of what it means to build an intellectual community from which we all can benefit. We will miss him.
One of the most memorable things for a junior scholar is when an established, big-name senior scholar notices you and takes your work seriously. Decades ago, when I was just getting started in research on China, David Dollar was one of the first established experts who gave me the time of the day — and a whole lot more. David was extremely kind, generous, and thoughtful — open to ideas. What a joy to discover, years later, that when I became a nonresident fellow at Brookings one of my colleagues would be the same David Dollar. Again, he was generous and inviting — intrigued by all kinds of ideas. His "Dollar & Sense" podcast was classic David — centered in economics, open to the world, and captivating. He was what the economists call a public goods provider — a selfless creator of community and engagement.
I was saddened by the loss of David Dollar, a great scholar on the Chinese economy at Brookings, a dear colleague, and a friend. Our friendship can be traced back to the early 2000s when he was serving at the World Bank office in Beijing. David's penetrating understanding of the Chinese economy, the Chinese policy process, and Chinese society was profound and remarkable. I learned so much from him through the many meetings and meals we had together. Our partnership in co-teaching a course in public policy and international development at Tsinghua University's School of Public Policy and Management was both a rewarding and enriching experience, allowing me to witness firsthand David's dedication, wisdom, and commitment to rigorous scholarship, sensible policy, and young people. In light of today's complex geopolitical environment, David's unwavering support for mutual understanding and global development is even more outstanding and memorable.
Our thoughts and condolences go out to David's family, friends, and all those who had the privilege of knowing him. David will be remembered not only as a brilliant scholar but also as a cherished friend and mentor.