NATAN SACHS
Two years into the Biden administration's term, Middle East-focused scholars in the Foreign Policy program at Brookings offer thoughts on some of the policy areas the Biden administration has dealt with thus far.
The Middle East has fit awkwardly within Biden's global priorities. Biden has sought to focus U.S. attention to other parts of the world, with more success than his immediate predecessors. Yet while competition with China and, later, the war in Ukraine have occupied much of the administration's focus, the broader Middle East has still commanded considerable time and effort. In its first year, the administration prioritized the withdrawal from Afghanistan, an attempt to unwind U.S. involvement in the civil war in Yemen, and the effort to return to mutual compliance with the JCPOA alongside Iran. It struggled to balance a very critical initial approach to Saudi Arabia and its crown prince, Mohammed bin Salman, with a subsequent desire to normalize relations with the Gulf, stem the rise in energy prices, and move forward on Israeli-Arab normalization.
Amid all this, the administration faced crises in Lebanon, the Horn of Africa, Iraq, and Israel, the West Bank, and the Gaza Strip. It successfully worked to broker a maritime boundary between Israel and Lebanon and to help maintain ceasefires in Libya and Ethiopia. It has dealt with crises big and small, proving yet again how hard it is for U.S. administrations to divert their attention from the region. Indeed, the administration, has faced the perennial American difficulties arising from the tensions in its own policy priorities: promoting stability and maintaining uneasy relationships with difficult partners while supporting democracy and human rights; and the desire to move on from the region balanced against the necessity to address its myriad challenges and occasional opportunities.
Below, our scholars touch on several of these themes, among others. As always, scholars at Brookings take their own individual perspectives, celebrating differences of opinion among them.
Related Content
Two cheers for Biden's national security record
Around the Halls: Assessing the 2022 National Security Strategy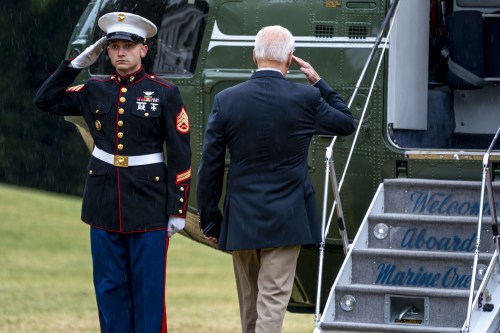 Defense & Security
Around the Halls: Assessing the 2022 National Security Strategy
Shadi Hamid, Daniel S. Hamilton, Ryan Hass, Bruce Jones, Patricia M. Kim, Suzanne Maloney, Amy J. Nelson, Michael E. O'Hanlon, Natan Sachs, Bruce Riedel, Melanie W. Sisson, Mireya Solís, Constanze Stelzenmüller, Andrew Yeo
October 14, 2022
Around the halls: Brookings experts analyze President Biden's first foreign policy speech
U.S. Foreign Policy
Around the halls: Brookings experts analyze President Biden's first foreign policy speech
Pavel K. Baev, Célia Belin, Samuel Denney, Federica Saini Fasanotti, Sadie Frank, James Goldgeier, Ryan Hass, Bruce Jones, Kemal Kirişci, Daniel L. Magruder Jr., Giovanna De Maio, Steven Pifer, Douglas A. Rediker, Constanze Stelzenmüller, Angela Stent, Christopher A. Thomas, David G. Victor, Constantino Xavier
February 5, 2021