Brexit
In a June 2016 referendum, the United Kingdom narrowly voted to leave the European Union. This launched a complicated and often contentious effort to make the divorce a reality. Throughout, Brookings experts have provided analysis on the political, legal, and economic dynamics of Brexit. They have also explored its ramifications for the U.K. and its constituent nations and regions, for the EU, and for the United States.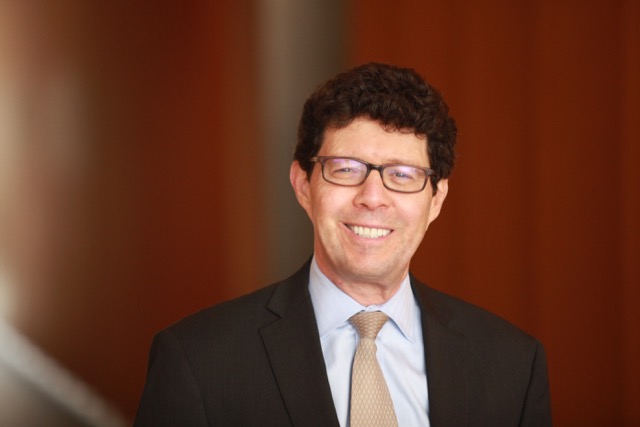 The whole 'Global Britain' model doesn't reflect the more protectionist, nationalistic world we're living in ... becoming a global free trader in 2016 is a bit like turning into a communist in 1989. It's bad timing.
Certainly from a tone perspective, it [conflict between the U.S. and the U.K. over Huawei's access to Britain's 5G networks]'s not a great way to start. […On a] macro level, [a trade agreement is still in the] interest [of both governments, but there are] a lot of things in the bilateral relationship that are going to make it more complicated.
Bilateral trade talks will be tough. Johnson is keen to highlight the economic benefits of Brexit to a divided electorate, with the biggest prize being an American free trade agreement.
The UK's decision to leave the European Union has deeply polarized the British electorate, which will continue as the reality of divorce becomes apparent and decisions are made about the contours of the future relationship. Johnson's large parliamentary majority gives him considerable leeway to make decisions, but he will continue to confront internal divisions.

In particular, Brexit has raised questions about the longevity of British constitutional arrangements. There are increasing calls for a second Scottish independence referendum (as Brexit has qualitatively changed the question since the 2014 poll), while likely deviation between Northern Ireland and Great Britain on regulatory standards as part of the Brexit deal could intensify debate about a referendum on Irish unification.

Externally, the UK must establish a new role within Europe and address changing dynamics in the transatlantic alliance. As London embarks on trade talks with Brussels and Washington, it will struggle to secure comprehensive deals with both partners and will need to choose between their regulatory models. On foreign policy, London may feel squeezed between its ideological affinity with the continent on some issues (e.g., climate change and Iran) and its special relationship with the United States.
[At the State Department, Britain was] the most like-minded country [to the United States, and] the first port of entry [with the EU on many issues].