Testimony
The OSCE and Internal Displacement in the Caucasus
It is an honor to have been invited to speak at this hearing. The Commission is to be commended for organizing the hearing and focusing attention on an often overlooked group of people in need—the internally displaced. Currently, there are some 25 million persons uprooted within their own countries by conflict, civil strife, persecution and serious violations of human rights. Internal displacement is a global crisis, affecting some fifty countries in all regions of the world. Of the estimated 3 million internally displaced persons in the OSCE region, more than half are found in the Caucasus and Turkey.
Before focusing on specific countries, allow me to briefly describe the approach that has guided me in carrying out my mandate. To begin with, it must be recognized that internal displacement, by its very nature, is an internal problem falling within state sovereignty. In my dialogues with governments, I begin by assuring them of my respect for state sovereignty. At the same time, however, I argue that sovereignty must be viewed, not as a barricade to international involvement, but as entailing responsibilities for a government to protect the rights and welfare of all those under its territorial jurisdiction, if need be with supplementary assistance from the international community. Indeed the responsibility to protect and assist the internally displaced lies first and foremost with the national authorities, the role of the international community being only complementary.
Author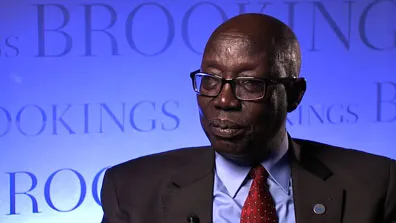 More
[I]t is becoming increasingly difficult for [the United States and China] to reconcile their competing perspectives... Both countries are becoming entrenched in their narratives and having increasing difficulty finding common ground.