This paper explains why the Constitution as originally designed by the framers requires the Supreme Court nomination of Judge Brett Kavanaugh of the U.S. Court of Appeals for the District of Columbia Circuit to be put on hold. It takes no view on his ultimate confirmation. But as one of the authors has elsewhere explained,1 it offends the structure the framers created for a president who is facing mounting personal liability under our Constitution and laws to choose one of the judges in his own case.
Or more likely, multiple cases. Never before in the history of presidential nominations of Supreme Court justices have there been so many matters of the deepest personal impact to the president that may come before the Supreme Court.
Never before in the history of presidential nominations of Supreme Court justices have there been so many matters of the deepest personal impact to the president that may come before the Supreme Court.
In addition to legal and procedural questions surrounding possible impeachment proceedings, there are a staggering array of issues with which the nominee may well be presented owing to the historically unprecedented fact that his patron the president was a named subject and, but for hesitation to indict a sitting president, could well have been a target,2 in a criminal investigation at the very time that he handpicked the judge—reportedly after White House consideration of the judge's views on some of these very issues. As detailed below, those issues include:
Whether a president can use the pardon power to shield himself from criminal liability;
Whether a president can be charged with obstructing justice;
Whether a president can defy a subpoena for testimony;
Whether a president can be criminally indicted;
Whether a president can unilaterally fire a special counsel without cause; and
Related civil matters involving a president's personal interests.
The need for a pause is particularly strong here, where the judge, as we also explain below, holds views that, while formally denying that presidents are above the law, amount to affirming that proposition as a practical matter—and where the deliberate confirmation process needed at a minimum to examine those views has been rushed and, in our view, broken. All of the authors of this paper have either been before the Senate for confirmation, worked on Supreme Court or other confirmations, or both. We have never seen anything like this hurried and defective process for such an important nomination.
In this paper, we advance an additional constitutional ground that strongly counsels that there be a hiatus. Although the Constitution provides no process for making a binding and enforceable determination that a particular Supreme Court Justice take no part in the consideration and decision of a specific case or set of cases, it does not follow that the Constitution, read with fidelity to its structure and its purposes and in light of the precedents construing its implications, has nothing to say on the matter to a justice who was worthy of confirmation in the first instance. On the contrary, we believe the Constitution instructs that a judge nominated to the Court in the situation that currently confronts Judge Kavanaugh recuse himself from the full swath of cases presenting the issues of personal presidential liability this paper identifies—and that precedent demands he do so now, as other nominees have done under far less compelling circumstances. The confirmation hearings should therefore be halted so these issues can be explored and proper recusals agreed to after due deliberation, including full production of the judge's documents so his views can be thoroughly probed.
Our position is based upon first principles of our system of justice under the law, reinforced by a trio of Supreme Court precedents in the past decade establishing the parameters of constitutionally mandatory recusal—parameters that are triggered by the unique circumstances of Judge Kavanaugh's situation. Those cases are Caperton v. A.T. Massey Coal Co., Williams v. Pennsylvania, and Williams-Yulee v. Florida Bar, which we describe in detail below. They have reflected two key constitutional principles that should dictate the outcome of recusal questions: judges must step aside when there is either a "serious risk of actual bias" or where there is an independent and compelling government-wide interest in protecting against the appearance of bias regardless of whether that appearance compromises the particular rights of any litigant. That includes the paramount interest at stake in this case of protecting the public faith in the judicial system as a cornerstone of the legal process as a whole and as a guardian of the rule of law.
While these precedents and the principles they embody have not yet been applied to require a Supreme Court justice to recuse, they plot a trajectory that points unmistakably in that direction. As we explain below, both principles clearly compel recusal here. Bias and the appearance of bias are powerfully implicated by the unique confluence of factors in this case.
If, moreover, we are to believe press reports3 that Judge Kavanaugh will refuse to commit now to recuse, he will be repudiating the guidance of the Constitution before he ever sits on the Court, inasmuch as recusal is mandatory if our understanding of the Constitution is correct. The seriousness of the matter is highlighted by the fact that other nominees have, as we explain below, committed to the Senate to recuse on substantially lesser grounds. This is after all no routine nomination but a lifetime appointment as one of nine individuals who determine the course of our justice system and the shape of the laws under which all of us will live, and as one who may, among other things, determine the fate of the president who nominated him and potentially of the presidency itself.
If the foregoing press reports are accurate, they further warrant our view that the Kavanaugh nomination should be delayed until the relevant legal issues overhanging the sitting president are resolved—and that the hearings set to begin on September 4, 2018, should not be taking place at this time. That pause must include further production of documents relating to the nominee's White House service, a process that to date contrasts starkly with the timely and transparent production of documents regarding Justice Elena Kagan's prior White House service when the Senate was considering her nomination to the Court.4 To date, only a small fraction of the requested Kavanaugh materials have so far been made available on the hasty schedule gratuitously set by the Senate majority. Unlike with Kagan's nomination, where no White House documents were withheld on privilege grounds,5 101,921 of the Kavanaugh documents were abruptly withheld, without adequate explanation of the privilege assertions made in conclusory form, late on the last business eve before the hearings were to begin.6 The Senate must have adequate time to review those documents as well as the documents that have already been produced, including 42,000 pages produced on the eve of the first day of the hearing.7
Professor of Constitutional Law -
Harvard University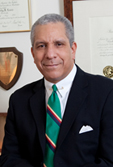 Counsel -
Schnader Harrison Segal & Lewis LLP
U.S. Court of Appeals for the Third Circuit, 1992-99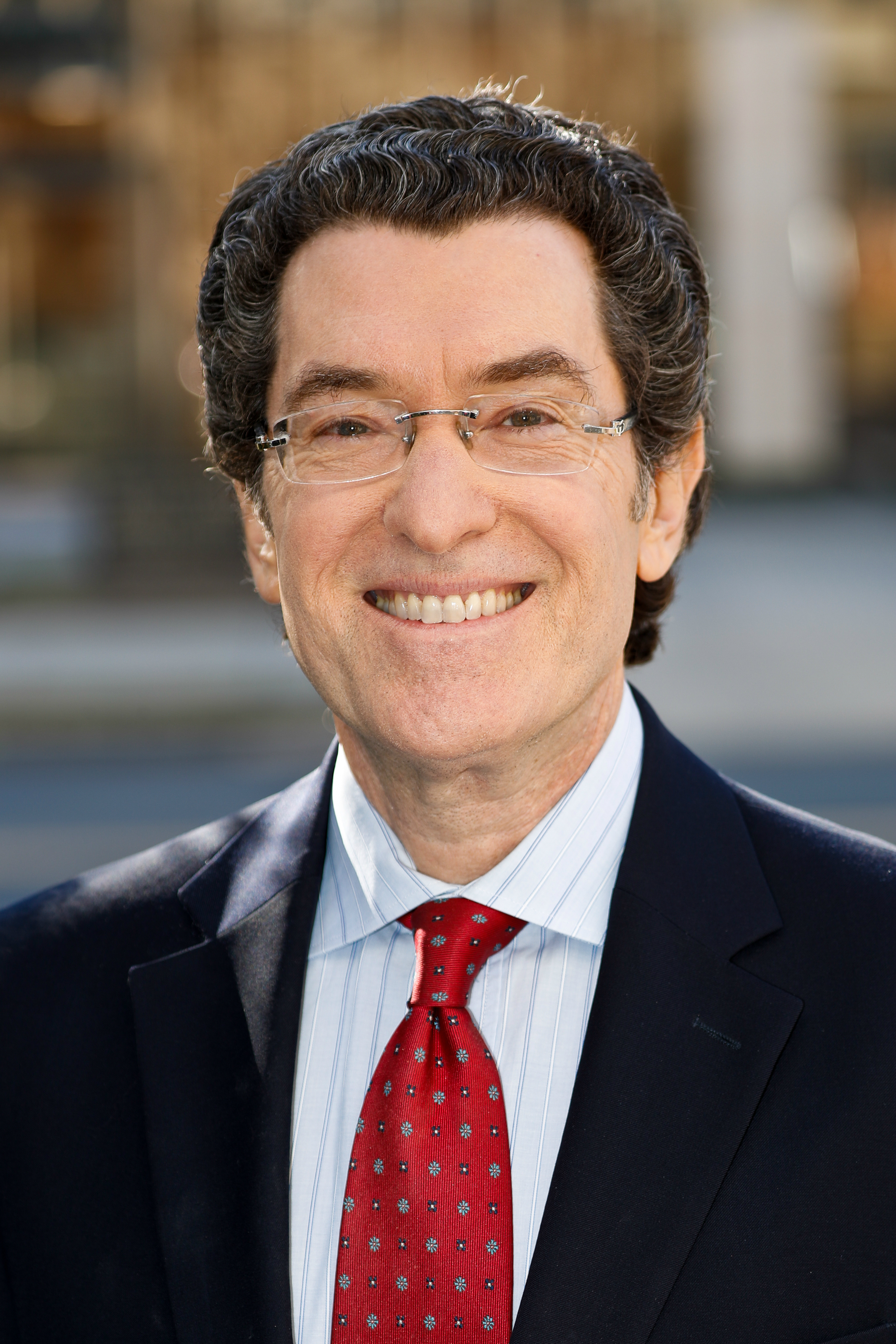 Footnotes
Laurence H. Tribe, The Founding Fathers Wouldn't Want Kavanaugh's Confirmation to Continue, Washington Post, Aug. 24, 2018, available at https://www.washingtonpost.com/opinions/the-founding-fathers-wouldnt-want-kavanaughs-confirmation-to-continue/2018/08/24/5184ece6-a70b-11e8-8fac-12e98c13528d_story.html.
Barry H. Berke, Noah Bookbinder, and Norman Eisen, Presidential Obstruction of Justice: The Case of Donald J. Trump, 2nd Ed., Brookings, Aug. 22, 2018, available at https://www.brookings.edu/research/presidential-obstruction-of-justice-the-case-of-donald-j-trump-2nd-edition/.
See Alexander Mallin and Katherine Faulders, Kavanaugh Won't Commit to Recusal from Trump, Mueller Related Matters, ABC News, Aug. 31, 2018, available at https://abcnews.go.com/Politics/kavanaugh-commit-recusal-trump-mueller-related-matters/story?id=57534501.
See Senator Patrick Leahy, Letter to Senator Jeff Sessions, Jun. 23, 2010, available at https://www.leahy.senate.gov/press/leahy-responds-to-republican-requests-for-more-kagan-documents-from-archives (noting that vast majority of requested paper records had been produced to the Committee two weeks before the start of confirmation hearings and the email records were produced one week prior); SCOTUSblog Briefing Paper, Elena Kagan – Privilege and Release of Kagan Documents, SCOTUSBlog, June 30, 2010, available at: http://www.scotusblog.com/wp-content/uploads/2010/06/Kagan-issues_privilege-June-301.pdf.
See Senator Leahy, Jun. 23, 2010 (noting that the Obama Administration had not invoked executive privilege and the Clinton Library had withheld fewer than 2,000 documents on "personal privacy" grounds).
Ariane de Vogue, Trump Admin Withholds 100,000-Plus of Kavanaugh Documents, CNN, Sept. 1, 2018, available at https://www.cnn.com/2018/09/01/politics/trump-kavanaugh-bush-supreme-court-documents/index.html.
Fred Barbash and Seung Min Kim, Hours before Kavanaugh nomination hearings, Bush lawyer releases 42,000 pages of documents to Judiciary Committee, Washington Post, Sept. 3, 2018, available at https://www.washingtonpost.com/news/morning-mix/wp/2018/09/03/hours-before-kavanaugh-nomination-hearings-bush-lawyer-releases-42000-pages-of-documents-to-judiciary-committee/.
President López Obrador's extension of the term of Supreme Court chief Arturo Zaldívar is part of his strong effort to recentralize power in the Mexican presidency and hollow out the independence and power of other Mexican institutions. His other moves to bend the justice system to his will include a reform that lowered the salary of judges but did not improve the quality of prosecutors and his unwillingness to allow an independent selection of the attorney general, with López Obrador himself retaining the power of appointment. His latest move with the two-year extension of Zaldívar's term is especially worrisome. Zaldívar is also the president of the powerful Federal Judiciary Council. The council appoints and dismisses judges, sets career advancement rules and disciplines judges. Zaldívar will be setting the council's and, thus, the whole judiciary's, agenda and priorities for two years. This allows López Obrador to influence how courts will rule in cases regarding the executive branch, what cases they take up and the legality of new policies. These moves are taking place when the effectiveness of the judiciary in Mexico remains limited and deeply concerning. The attorney general's office has proven weak, unwilling to take up key cases such as against the suspects in the brazen attack on Mexico City's security minister, Omar García Harfuch—an event that symbolized the impunity with which Mexican criminal groups operate. Mexico's justice system showed itself equally meek and disappointing in inadequately investigating the alleged complicity of former Mexican Defense Minister Salvador Cienfuegos and dismissing the case, potentially the most significant case of corruption and criminal collusion charges against a high-ranking Mexican official in two decades. A decade and a half after Mexico initiated its justice system reforms, 95 percent of federal cases still go unpunished. President López Obrador has scored some points, but the already precariously weak rule of law in Mexico, and thus the Mexican people, will suffer.