The issue of public land, always causing clashes among competing interests of developers, environmentalists, and many others groups, has grown particularly fraught during President Obama's tenure in Washington. Until the GOP regained control of the House of Representatives in 2011, every session of Congress has created a wilderness area since the passage of Wilderness Act in 1964. This backlog of public land legislation in 2014 set the stage for scores of senators and congress members wanting new areas created or blocked in states and districts all over the country.
In the latest paper in the Profiles in Negotiation series, Jill Lawrence details how split control in the House and Senate and a packed agenda in the lame-duck session of the 113th Congress forced all "four corners" of the Hill—House Republicans, House Democrats, Senate Democrats, and Senate Republicans—to cut through priorities and deliver a deal that could satisfy dueling interests. It was like Christmas morning for conservationists and developers alike—except that in many cases they had to accept lumps of coal along with their gifts.
The aides doing the negotiating had to trust that they all sincerely wanted a deal and would not wreck its chances by spilling details outside their tight circle. Privacy and a relative dearth of press attention due to the frenzied push for a $1.1 trillion "CRomnibus" helped them keep outside pleaders to a minimum and maintain a rough balance between the demands of competing regional, economic and ideological factions.
In the end, Congress succeeded in crafting a deal that largely flew under the radar until it was a fait accompli. As Alaska Sen. Lisa Murkowski put it, "It took finesse."
Author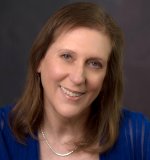 Commentary Editor -
USA Today
[European allies will be relieved Trump did not announce major concessions but] will note that this U.S. president is much more interested in domestic politics than geopolitics or anything to do with Europe... [Trump] doesn't worry about getting too close to Russia now, his base won't mind and his people won't resign.