While Taiwan analysts have been eager to offer analyses of President Tsai Ing-wen's New Southbound Policy (NSP), announced in May 2016, the data has been insufficient given the policy's relatively short timeline. This report draws on newly available data as well as recent interviews during a trip to Taiwan to provide an updated assessment of the accomplishments of the Tsai administration's NSP as well as the challenges and potential opportunities it still faces.
PhD Candidate -
Australian National University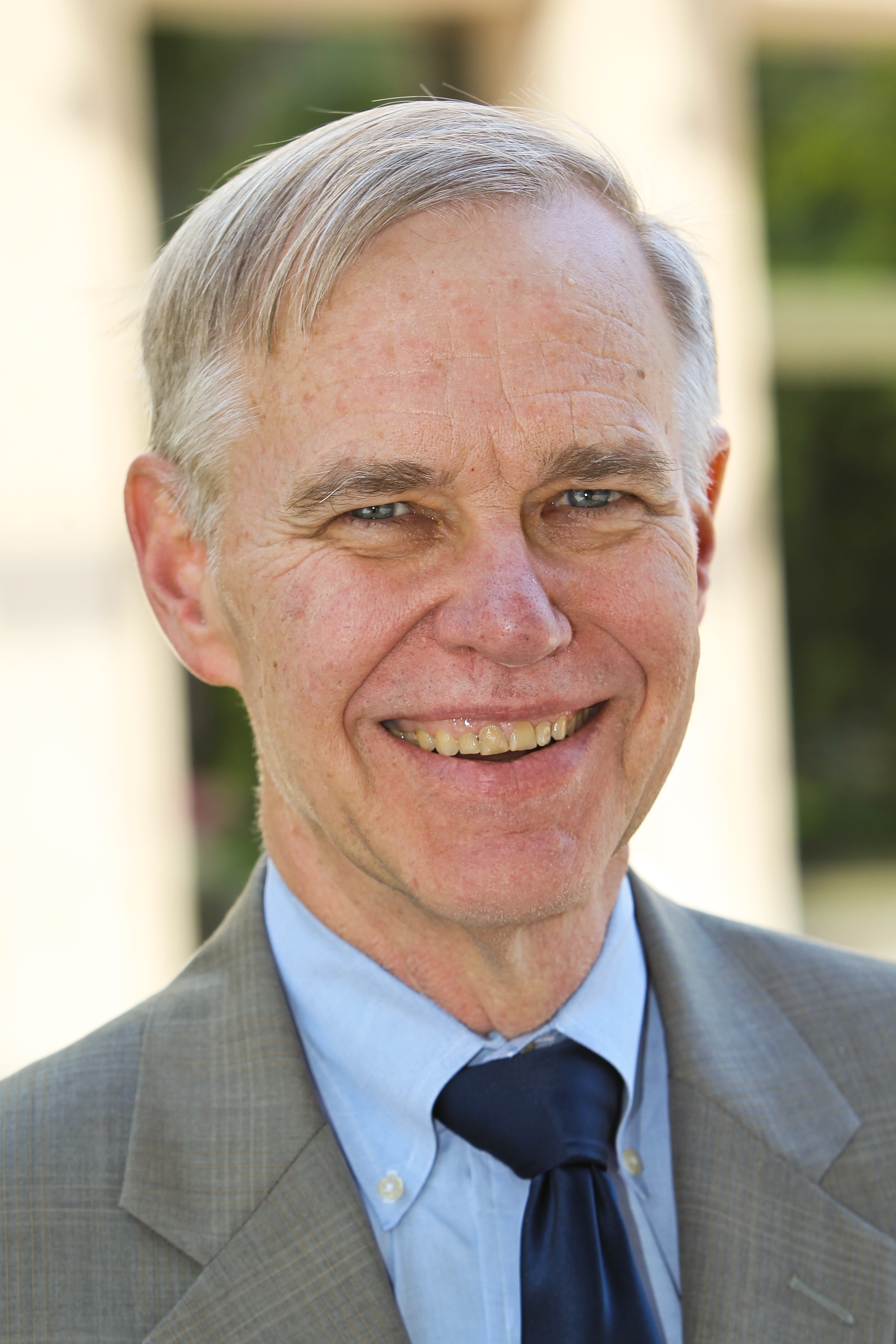 Whether one looks at trade and investment, educational exchange, tourism, or the immigrant labor force, the crux of NSP engagement has been with the Association of Southeast Asian Nations (ASEAN). Across multiple metrics, Taiwan's investment in and exchange with ASEAN are orders of magnitude greater than with other NSP countries of South Asia, Australia, and New Zealand. For this reason, this paper focuses specifically on the NSP's achievements and constraints within ASEAN.
What is the New Southbound Policy?
The NSP was the signature innovation in President Tsai's foreign policy. She pledged in her inaugural address in May 2016 to maintain the status quo of cross-Strait relations and to strengthen relations with the United States and Japan. But in a departure from the policies of her predecessor Ma Ying-jeou, she asserted that the primary goal of the NSP is to "bid farewell to our past overreliance on a single market."
The desire to reduce economic dependency on mainland China was also central to previous administrations' southbound policies. President Lee Teng-Hui of the Kuomintang (KMT) party unrolled a "Go South" policy in 1994. Lee's strategy saw remarkable shifts in foreign direct investment in 1994: FDI into ASEAN countries leapt from $1.76 billion the previous year to $4.98 billion, while FDI flows to mainland China dropped by nearly the same amount, falling from $3.17 billion to a mere $962 million.1 Lee's successor, Chen Shui-Bian of Tsai's Democratic Progressive Party (DPP), launched his own Go South policy in 2002. Between 2002-2008, Taiwan's FDI to ASEAN grew significantly, rising to $10.4 billion in 2008, but it was outmatched by FDI to mainland China, which grew at a comparable pace, and investment in Southeast Asia fell to $2.04 billion in 2009.2 
A second driver of President Tsai's NSP, as stated in her National Day address in October 2017, is "to hold a more advantageous position in international society." Professor Joyce Lin, Director of the ASEAN Studies Centre at Tamkang University, interprets this as striving to "increase [Taiwan's] international space," or room for strategic maneuverability.3 But because China has a consistent record of trying to block Taiwan's efforts to expand its international role, in addition to reducing the number of its diplomatic partners, Taiwan must be skillful in identifying and filling non-traditional economic and diplomatic niches. The NSP is a prime example of such an effort. As President Tsai defined it in a speech last October at the Yushan Forum, "the New Southbound Policy is our new 'Regional Strategy for Asia.' Under this policy, we intend to work with countries in the region and around the world to deepen and broaden our presence in South and Southeast Asia."
The "essence of the New Southbound Policy," according to the promotion plan on the executive Yuan's website is to "forge a new and mutually beneficial model of cooperation [and] create a sense of economic community."4 In order to do that, it lays out four tasks:
Promote economic collaboration
Conduct talent exchange
Share resources
Forge regional links
To promote economic collaboration, the promotion plan specifies that Taipei will create partnerships by integrating into NSP countries' supply chains, export advanced medical products and services to promote Taiwan's brand image, and collaborate on critical infrastructure in NSP countries.
The second task, talent exchange, pertains to educational ties, the "two-way flow of professionals," and helping immigrants to find work and overcome linguistic boundaries in Taiwan. By "share resources," Taipei intends to "capitalize on Taiwan's soft power" and "promote bilateral and multilateral cooperation" in various sectors: from culture and tourism to agriculture, technology, and small and medium-sized enterprises (SMEs). President Tsai has emphasized the important role that Taiwan SMEs are to play in the NSP.5 Tsai envisions large, advanced Taiwanese companies leading and pairing with those SMEs to offer a coordinated investment strategy to NSP target countries.6
Finally, under "forge regional links," the plan calls for Taiwan to "systematize bilateral and multilateral cooperation with partner countries while strengthening negotiations and dialogue." This cooperation includes the pursuit of updated investment and trade agreements. It also specifically references "official and nonofficial cooperation platforms between Taiwan and Japan" and "a Taiwan-Singapore economic and trade cooperation platform."
The Tsai government has allocated significant resources to the NSP: The initiative's budget increased by 63 percent from $131 million in 2017 to $241 million in 2018. The largest portions of the budget are dedicated to the Ministry of Economic Affairs and Ministry of Education: $96.1 million and $56.5 million respectively.7 Furthermore, in October 2017, the Tsai administration announced a $3.5 billion financing plan to assist NSP countries with infrastructure development.8
Southeast Asia is at the heart of the NSP
While the NSP is part of a larger regional strategy, as President Tsai has emphasized, the real focus of NSP engagement—trade and investment, tourism, and student exchange—has been in Southeast Asia.
ASEAN accounts for an overwhelming majority of Taiwanese exports and foreign direct investment (FDI) with NSP countries. Between January 2016 and April 2018, ASEAN received over 86 percent of Taiwan's exports to NSP countries.9 In 2017, Taiwanese exports to ASEAN totaled $58.57 billion, a 14.2 percent increase from the previous year.10 Malaysia alone saw a 32.7 percent jump in Taiwanese exports from 2016, while exports to Laos grew by an astonishing 74.5 on the year. Within ASEAN, Singapore, Vietnam, and Malaysia accounted for $38.5 billion of total exports in 2017.11 Between 2016 and April 2018, of the top ten NSP countries as a destination for Taiwanese exports, seven were ASEAN countries. India was 6th with a 5 percent share of Taiwan's export market, and Australia and Bangladesh followed 8th and 9th on the list.12
Taiwan's investment flows to ASEAN rose to $4.2 billion in 2016, up 73.3 percent from the previous year (before Tsai's inauguration), making Taiwan the region's seventh largest source of FDI.13 In 2017, according to Taiwan's Ministry of Economic Affairs, Taiwan's investment in the six largest ASEAN economies of Singapore, Indonesia, Malaysia, the Philippines, Thailand, and Vietnam, grew by more than 25 percent from the previous year to $2.82 billion.14 Meanwhile, Taiwanese FDI in India more than doubled to $30.56 million in 2017, while investment in Australia leapt to an impressive $615.88 million.15 Other South Asian countries and New Zealand attracted much less investment from Taiwan.
As Taiwan boasts strong investment into NSP (primarily ASEAN) countries, NSP countries have responded in kind: Inbound investment from the group increased by nearly 25 percent in 2017.16 Here too, ASEAN outshines other NSP countries such as India, Australia, and New Zealand: In 2017 Singapore and Malaysia were responsible for FDI flows of $138.32 and $74.26 million respectively. By comparison, India contributed a meager $2.57 million, while Australia invested $46.73 million in Taiwan's economy.17 While it is difficult to isolate the impact of the NSP on Taiwanese trade and investment, the trendline of economic engagement with NSP countries is positive.
Of the 2.3 million tourists from NSP countries in 2017, 2.14 million come from the ASEAN region.18 The eight non-ASEAN NSP countries account for a meager remainder of 147,380 travelers. The number of tourists traveling from ASEAN countries rose 16 percent in 201619 and more than 29 percent in 2017.20 The boost likely stemmed in part from the Tsai administration's relaxation of visa requirements on Thailand and Brunei in 2016, which grew by 57 percent and 52 percent respectively.21 Tourism from the Philippines saw a 69 percent jump in arrivals between 2016 and 2017 following similar visa policy changes.22 Vietnamese tourist figures nearly doubled from 196,636 in 2016 to 383,329 in 2017.23
ASEAN is the second-largest source of foreign students coming to Taiwan after China.24 Of inbound students to Taiwan from NSP countries, over half come from Malaysia, with Indonesia and Vietnam second and third (around 15.4 and 14.2 percent respectively).25 In 2016 over 90 percent of all students from NSP countries came from within ASEAN. Students from non-ASEAN NSP countries (most from India) amounted to less than 1,900 of more than 31,500 students from NSP countries.26 While more than 31,000 students from NSP countries were studying in Taiwan in 2017, the Tsai administration aims to increase that figure by 20 percent per year, with a goal of 58,000 students from NSP countries in 2019.27 To this end, Taiwan's Ministry of Education announced that it would increase the numbers of scholarships offered to Malaysian and Indonesian students.28
People-to-people ties driving the NSP forward
The discussion above highlighted increased trade and investment between Taiwan and NSP countries, with particularly strong gains from and in the ASEAN region. It also pointed to significant increases in tourism and foreign students coming from ASEAN countries to visit or study in Taiwan.
The Tsai administration has emphasized the role of people-to-people ties, which advocates say set the NSP apart from previous administration's "Go South" policies.29 The people-centered approach is manifest in the NSP's priority objectives: to "forge a sense of economic community," "establish mechanisms for wide-ranging negotiation and dialogue," and "expand two-way exchanges" via trade and cultural links.30 Two factors drive this emphasis.
The quest for a more diversified economy lies at the heart of the New Southbound Policy. Taipei hopes to diversify its labor force to sustain its manufacturing sector while maintaining economic growth based on advanced technologies. Economic collaboration, talent exchange, and resource sharing are three of the four tasks laid out in the Executive Yuan's promotion plan for the NSP. Facilitating the "two-way flow of professionals" and providing social safety nets for immigrant laborers are essential components of the NSP's goals for economic and social reforms.
Taiwan, like many other advanced or major developing economies, such as Japan and Korea, is facing a demographic crisis in the form of an aging population, declining workforce, rising labor costs, and related burdens on its healthcare and pension systems. The government and academics thinking about the NSP frequently remind listeners of these concerns, as one of the authors observed on his recent trip to Taiwan. Immigration from ASEAN countries represents a crucial part of the government's hopes for a diverse labor force. For instance, at present, there are more than 250,000 Indonesian laborers working in Taiwan.31
Is the NSP working?
Beyond the impressive gains in trade and investment flows, tourism, and student exchange, Taipei can point to progress on bilateral trade and diplomatic engagement. One notable achievement under the Tsai government is the new bilateral investment agreement signed with the Philippines in December 2017. The two countries' investment treaty had not been revised since 1992. The Tsai administration now aims to sign similar revised deals with other NSP countries, mainly Thailand, Malaysia, Indonesia, Vietnam, and India.32 As Taiwan's Vice Minister for Economics Wang Mei-hua said in an interview with the Taipei Times, "We hope the achievement with the Philippines will inspire other Southeast Asian countries to renew their investment agreements with Taiwan." Taipei previously concluded investment treaties with most of these countries in the mid-1990s.
Building on the progress of the revised investment treaty between Manila and Taipei, Michael Alfred Ignacio, the director for commercial affairs at the Manila Economic and Cultural Office in Taipei, said: "We want to become Taiwan's gateway to Southeast Asia and New Southbound countries."33 In 2017, Taiwan was the Philippines' second-largest source of foreign direct investment after Japan.34 Taiwan's Ministry of Economic Affairs echoed this hope that the Philippines could serve as an "important gateway" for Taipei's economic expansion in ASEAN in a statement, according to The Diplomat.35
Other countries in ASEAN are seeking Taiwanese investment as well. Indonesia, the largest economy in Southeast Asia, has expressed strong interest in Taiwan's shipbuilding technology. Edy Putra Irawady, Coordinating Deputy Minister for Economic Affairs, has made multiple trips to Taiwan to learn more about the country's technical expertise in metal, electronics, and fisheries, and how they might benefit Indonesia. Deputy Minister Irawady also sees room for cooperation between the two countries in the maritime sector.36
Opportunities & challenges
The Tsai administration has prioritized five flagship projects as part of the NSP, including innovative industries, medical technology, youth exchange, agriculture, and talent cultivation.37 Two of these—medical and agricultural innovative technologies—are particularly promising.
Taiwan has signed a number of agreements on agricultural cooperation with NSP countries, including a cooperative agreement with Indonesia in May 2018, an MOU with India in September 2016, and similar MOUs with Vietnam, Thailand, Malaysia, Australia, and the Philippines.38
The medical field also presents unique opportunities for Taiwan to deepen integration with NSP countries. Taiwan's healthcare system is well-respected throughout the region (and indeed the globe) for its universal coverage, low costs, and high-quality patient care. The Tsai government has advanced cooperation in the medical equipment trade with several important NSP target countries in Southeast Asia. In July 2016 shortly after Tsai's inauguration, Taiwan's External Trade Development Council, TAITRA, sent a medical trade delegation to meet with 248 local businesses in Singapore, Thailand, and Myanmar, resulting in $8.39 billion in deals.39
Taiwanese policy analysts readily identify China as the main obstacle to further progress engaging NSP countries in trade and investment as well as educational exchange and tourism. Scholars in Taipei did not hesitate to share their thoughts on the "China factor" and its impinging effect on Taiwan's engagement policies under the NSP. Beijing has consistently undermined Taipei's efforts to strike bilateral investment and free trade agreements (FTAs) with regional partners. For example, Beijing's political pressure on the Australian government has stalled progressed on a proposed FTA with Taiwan.40 Similarly, Beijing made official complaints when the Philippines and Taiwan updated their bilateral investment agreement in December 2017.41
Taiwan managed to evade political pressure from Beijing when signing FTAs with Singapore and New Zealand in 2013, but that was under the Ma Ying-jeou government, which China was more willing to accommodate, in part because Taipei took a more China-friendly approach to Beijing's one-China and in part because it was willing to delay concluding those FTAs until after it had signed a Cross-Straits Economic Cooperation Framework Agreement with Beijing in 2010. Then in 2014 ECFA stalled and in 2016 Taiwan voters brought Tsai Ying-wen and her Democratic Progressive Party to power, which induced a harder line from Beijing on Taiwan's international space.42
Recommendations
Sustain the NSP budget in FY2019-2020 and beyond
While it may go without saying, the Taiwanese government should not rest too easily on its early achievements under the NSP. Taipei needs to maintain the strong funding for the NSP agenda if it would like to continue to see positive results. The administration has made important progress on boosting trade, educational exchange, and tourism with NSP countries, but strong regional expertise—including knowledgeable speakers of South and Southeast Asian languages and cultural awareness—demands further investment and training. Over time, people-to-people ties will deepen two-way understanding and multiply positive results.
Focus on advanced sectors such as agriculture and medical technology where Taiwan excels
Taiwan boasts advanced technical expertise in agricultural production and medical technology, which it can and has used to set itself apart from competing investors and trade partners. Recall the $8.39 billion in deals signed by Taiwan's External Trade Development Council with businesses in Singapore, Thailand, and Myanmar in 2016.43 Clearly, Taiwanese companies enjoy great advantage in this sector. Ship-building and marine infrastructure also hold promise for foreign investment projects to strengthen Taiwan's international presence, as noted by Indonesia's Coordinating Deputy Minister for Economic Affairs Edy Irawady.44
Re-examine outreach to non-ASEAN NSP countries, especially India and Australia
With regards to the NSP, large countries such as India and Australia may hold the key to unlock further growth for Taiwan's economy and tourism industry. These two countries in particular could be performing well above their current levels in terms of trade and investment, education exchange, and tourism. FDI from India and Australia remain surprisingly low given the size of their economies. Taiwan's large investment in Australia in 2017 indicates that Taiwanese businesses have a strong interest in expanding economic relations with Australian partners. Finally, while tourism from both India and Australia grew by around 6 percent in the first half of 2018 as compared to 201745, the two countries only send a small fraction of the number of travelers from ASEAN countries and mainland China: in 2017, roughly 35,000 Indians and 91,000 Australians visited Taiwan, compared to over 290,000 Thais and Filipinos (each), more than 528,000 Malaysians, and greater than 425,000 Singaporeans.46
Actively engage Taiwan's business community, public, and other branches of government to better promote the current and potential gains of the NSP
At present, the NSP holds significant momentum on several fronts, witnessing rising trade and investment, student exchange, and tourism between Taiwan and NSP countries. But there exists some skepticism in various parts of government regarding the NSP. On the one hand, some individuals express doubts that the modest resources devoted to the policy will have a discernible impact; conversely, others express a conviction that the NSP's focus will detract from other equally or more important priorities, such as Northeast Asia or North America.47 Persistent economic dependence on mainland China will continue to dampen any surge of investment and trade with NSP countries, but as the costs of labor rise in China and the ease of doing business in NSP countries improves, Taiwan's business community may seek further opportunities in South and Southeast Asia. The Tsai administration should do more to convince these stakeholders of the potential gains that the NSP holds for them.
Footnotes
Department of Investment Service, Ministry of Economic Affairs, Taiwan, http://www.aseancenter.org.tw/upload/files/20130111.pdf
"Taiwan Investment in ASEAN Countries," Department of Investment Services, Ministry of Economic Affairs, Taiwan, http://www.aseancenter.org.tw/upload/files/20130111.pdf. Department of Investment Service, Ministry of Economic Affairs, Republic of China, https://www.dois.moea.gov.tw/Home/relation3
Presentation delivered at Institute of Diplomacy and International Affairs, Ministry of Foreign Affairs, Taiwan, June 13, 2018
Taipei Economic and Cultural Office in Brunei Darussalam, 'The guidelines for "New Southbound Policy,"' Ministry of Foreign Affairs, Taiwan, https://www.roc-taiwan.org/bn_en/post/644.html
"Inaugural address of ROC 14th-term President Tsai Ing-wen," Office of Trade Negotiations, Executive Yuan, May 20, 2016, https://www.moea.gov.tw/MNS/otn_e/content/Content.aspx?menu_id=19316
Personal remarks in author meeting with President Tsai Ing-wen, Presidential Office Building, June 20, 2018
See Bonnie Glaser et al., "The New Southbound Policy: Deepening Taiwan's Regional Integration," Center for Strategic & International Studies, January 2018, https://www.csis.org/analysis/new-southbound-policy, p. 4-5
President's remarks at Yushan Forum, October 11, 2017, https://english.president.gov.tw/News/5232
Bureau of Trade – Trade Statistics," Directorate General of Customs, Ministry of Finance, Taiwan, https://cus93.trade.gov.tw/FSCE010F/btnQuery
"Trade Statistics," Bureau of Trade, Ministry of Economic Affairs, Taiwan, http://cus93.trade.gov.tw/FSCE000F/FSCE000F, cited in Glaser et al., p. 16
"Trade Statistics Database," Ministry of Finance, Taiwan, http://web02.mof.gov.tw/njswww/webproxy.aspx?sys=100&funid=edefjsptgl
"Bureau of Trade – Trade Statistics," Directorate General of Customs, Ministry of Finance, Taiwan, https://cus93.trade.gov.tw/FSCE010F/btnQuery
Liao Yu-yang and Kuan-lin Liu, "Taiwanese investment in Southeast Asia up in 2016," Focus Taiwan, Dec. 15, 2017, http://focustaiwan.tw/news/aeco/201712150025.aspx
"Monthly Report (May 2018)," Investment Commission, Ministry of Economic Affairs, Taiwan, http://www.moeaic.gov.tw/news.view?do=data&id=1266&lang=en&type=business_ann
"Statistics on Approved Outward Investment by Area," Investment Commission, Ministry of Economic Affairs, Taiwan, https://www.moeaic.gov.tw/english/news_bsAn.jsp
"Investment from 'New Southbound' Countries in Taiwan on the Rise," Focus Taiwan, Oct. 20, 2017, http://m.focustaiwan.tw/news/aall/201710200020.aspx. Cited in Glaser et al., p. 22
"Statistics on Approved Overseas Chinese and Foreign Investment by Area," Investment Commission, Ministry of Economic Affairs, Taiwan, https://www.moeaic.gov.tw/english/news_bsAn.jsp
Tourism Bureau, Ministry of Transportation and Communications, Taiwan, http://stat.taiwan.net.tw/system/single_years_arrival_CHI.html
Jing, "Taiwan's Regional Strategy in Southeast Asia," p. 4
Tourism Bureau, Ministry of Transportation and Communications, Taiwan, http://stat.taiwan.net.tw/system/single_years_arrival_CHI.html
Ibid, p. 31
Ibid
Tourism Bureau, Ministry of Transportation and Communications, Taiwan, http://stat.taiwan.net.tw/system/single_years_arrival_CHI.html
Glaser et al., "The New Southbound Policy," p. 47
Jing, p. 3
Department of International and Cross-strait Education, Ministry of Education, Taiwan, https://depart.moe.edu.tw/ED2500/News_Content.aspx?n=1F2B596FE760D1FC&sms=F42C4CEA6ED95269&s=28733701F0095E11
"President Tsai Holds 2017 Year-End Press Conference," Office of the President, Taiwan, Dec. 29, 2017, http://english.president.gov.tw/NEWS/5313. See also Glaser et al., p. 39.
Jay Chou and Kuan-lin Liu, "Taiwan Seeks to Double Students from Indonesia," Focus Taiwan, Aug. 26, 2017, http://focustaiwan.tw/news/asoc/201708260009.aspx. Cited in Jing, p. 3.
Presentation by Prof. Joyce Juo-Yu Lin at Institute of Diplomacy and International Affairs, Ministry of Foreign Affairs, Taiwan, June 13, 2018
Taipei Economic and Cultural Office in Brunei Darussalam, 'The guidelines for "New Southbound Policy,"' Ministry of Foreign Affairs, Taiwan, https://www.roc-taiwan.org/bn_en/post/644.html
Randy Mulyanto, "Taiwan's New Southbound Policy for Indonesia," Indonesia Expat, Jan. 31, 2018, http://indonesiaexpat.biz/business-property/taiwans-new-southbound-policy-indonesia/
Elaine Hou and Kuan-lin Liu, "New Taiwan-Philippines Investment Pact to Include Financial Sector," Focus Taiwan, Dec. 1, 2017, http://focustaiwan.tw/news/aall/201712010026.aspx. Cited in Shannon Tiezzi, "Taiwan's 'New Southbound Policy' Scores Win in the Philippines," The Diplomat, Dec. 9, 2017, https://thediplomat.com/2017/12/taiwans-new-southbound-policy-scores-win-in-the-philippines/.
"Philippines envisions itself as gateway for New Southbound Policy, MECO says," Taipei Times, June 18, 2018, http://www.taipeitimes.com/News/taiwan/archives/2018/06/18/2003695072
"Foreign Investments: Fourth Quarter 2017," Philippine Statistics Authority, Republic of the Philippines, Feb. 22, 2018, https://psa.gov.ph/sites/default/files/Fourth%20Quarter%202017%20Foreign%20Investments%20Report.pdf
Tiezzi, "Taiwan's 'New Southbound Policy' Scores Win in the Philippines"
"Jakarta eyes Taiwan's shipbuilders," Taipei Times, Sept. 25, 2017, http://www.taipeitimes.com/News/biz/archives/2017/09/25/2003679073. Cited in Glaser et al., p. 22
"Cabinet outlines flagship projects under New Southbound Policy," Taiwan Today, Aug. 15, 2017, https://taiwantoday.tw/news.php?unit=2,6,10,15,18&post=119927
"Government Nod to Pact with Taiwan for Cooperation in Agriculture Sector," Economic Times, June 19, 2016, https://economictimes.indiatimes.com/news/economy/agriculture/government-nod-to-pact-with-taiwan-for-cooperation-in-agriculture-sector/articleshow/52767433.cms. See also "Taiwan and Indonesia Signed Agricultural Cooperation Agreement to Strengthen Bilateral Collaboration and Partnership," Council on Agriculture, Executive Yuan, Taiwan, May 16, 2016, https://eng.coa.gov.tw/theme_data.php?theme=eng_news&id=454. Both cited in Glaser et al., p. 54-55.
"Taiwan Seeks to Boost Medical Ties with Southeast Asia," Taiwan Today, Aug. 2, 2016, http://nspp.mofa.gov.tw/nsppe/content_tt.php?post=102417. Cited in Glaser et al., p. 57.
David Spencer, "Australia's Free Trade hesitations and why such agreements could be Taiwan's salvation," Taiwan News, Nov. 24, 2017, https://www.taiwannews.com.tw/en/news/3305460
"China unhappy as Philippines signs investment deal with Taiwan," South China Morning Post, Dec. 8, 2017, https://www.scmp.com/news/china/diplomacy-defence/article/2123556/china-unhappy-philippines-signs-investment-deal-taiwan
See Kwei-Bo Huang, "Beyond the Cross-Strait Trade in Services Agreement: Seeking a "2014 Consensus" for Taiwan," Brookings Institution, April 13, 2014, https://www.brookings.edu/opinions/beyond-the-cross-strait-trade-in-services-agreement-seeking-a-2014-consensus-for-taiwan/.
"Taiwan Seeks to Boost Medical Ties with Southeast Asia," Taiwan Today, Aug. 2, 2016, https://taiwantoday.tw/news.php?unit=346&post=102417
"Jakarta eyes Taiwan's shipbuilders," Taipei Times, Sept. 25, 2017, http://www.taipeitimes.com/News/biz/archives/2017/09/25/2003679073
Tourism Bureau, Ministry of Transportation and Communications, Taiwan, http://admin.taiwan.net.tw/statistics/month_en.aspx?no=14
"Visitor Arrivals, Taiwan 2016-2017," Tourism Bureau, Ministry of Transportation and Communications, Taiwan, http://stat.taiwan.net.tw/system/single_years_arrival_CHI.html
Author conversations with MOFA personnel in Taipei, June 2018
South Korea must still move cautiously between the two great power rivals given Seoul's larger economic and geopolitical stakes in China relative to other U.S. allies