Stephen Cohen joined Geo Television to discuss U.S.-Pakistan relations in terms of cooperation against terrorism, the possible difficulties for transition of power after Musharraf, and Pakistan-India relations regarding nuclear energy as well as other regional issues.
Moeed Pirzada, host: On behalf of Geo Television, and all of you, our worldwide viewership, I welcome Stephen P. Cohen to this exclusive discussion.
Stephen Cohen: It is a pleasure being back in Pakistan. It has been two years since I have last been here. I have come primarily to learn, to meet people, to meet old friends and make new friends. I want to go back to America with some fresh ideas about Pakistan.
Pirzada: Given your publications, your writings, your testimonies in front of the Senate, there is so much to talk of this triangular relationship between India, Pakistan and the United States. I am very tempted, given the newsy nature of the developments that are taking shape – an unprecedented move by the Pakistan's elected coalition partners to impeach President Musharraf, that has been the lynchpin, the central figure, in the U.S. war against terrorism for the last 6 years. I wonder how you, the policy thinker, look at this.
Cohen: Well, I happen to know all three of them – not well, but I know them. I think it's wrong to say that the U.S. still supports Musharraf the way we used to support him. I think until Benazir came to the U.S. on her last trip, our policy was Musharraf centered. I think by that time, the U.S. government learned that there is more to Pakistan than President Musharraf. There has been great disappointment in Pakistan's performance in the so called war on terrorism. Especially Pakistan's alleged support for the Taliban in Afghanistan. So I think the decision was made to broaden our contacts with Pakistan.
Author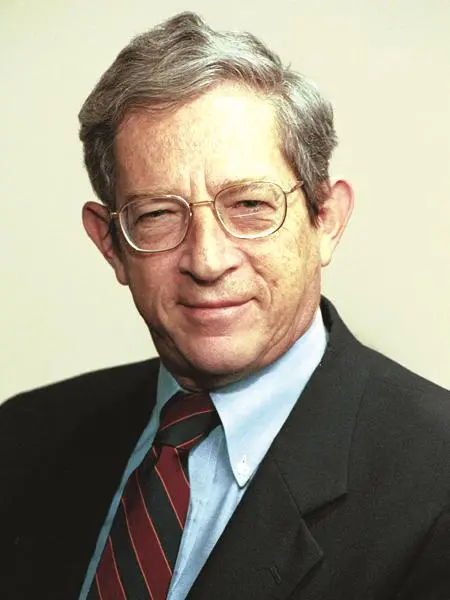 More
[The resignation of assistant secretary of state for European and Eurasian affairs Wess Mitchell] is surprising news, which seems to have caught everyone off guard. He doesn't appear to have shared this news with his ambassadors, who were in Washington last week for a global chiefs of mission conference. His deputy is also slated to retire soon, which raises question of near term leadership on European policy at a time of challenges there.
[Wess] Mitchell was a strong supporter of NATO, particularly in Eastern Europe where he will be sorely missed. His departure comes follows the resignation of senior Pentagon officials – Robert Karem and Tom Goffus – working on NATO along with Secretary Mattis. Without this pro-alliance caucus, NATO is now more vulnerable than at any time since the beginning of the Trump administration.