Past Event
Why Human Psychology Matters to the Global Financial Crisis
On March 2, the Brookings Institution hosted Nobel laureate and Brookings Nonresident Senior Fellow George A. Akerlof and acclaimed economist Robert J. Shiller for a discussion of their new book, Animal Spirits: How Human Psychology Drives the Economy, and Why it Matters for Global Capitalism. Akerlof and Shiller assert the necessity of an active government role in economic policymaking by recovering John Maynard Keynes's insight about "animal spirits," a term used to describe the gloom and despondence that led to the Great Depression and the changing psychology that accompanied recovery. Brookings Senior Fellow William Galston moderated a panel discussion with the authors, Brookings Senior Fellow Jeffrey Kling.
This event is part of the Governing Ideas series intended to broaden the discussion of governance issues through forums on timely and relevant books on history, culture, legal norms and practices, values and religion.
After the program, panelists took audience questions.
Agenda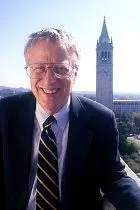 Daniel E. Koshland, Sr. Distinguished Professor Emeritus of Economics -
University of California, Berkeley
Sterling Professor of Economics -
Yale University

Former Brookings Expert
Associate Director for Economic Analysis -
Congressional Budget Office
Senior Fellow and Director, Hudson Institute's Center for Economic Policy
More Information
To subscribe or manage your subscriptions to our top event topic lists, please visit our event topics page.