Tunisians are concerned about political and economic management during the post-revolution transition. They agree that the transition process is going to be long and filled with uncertainty and that even regression is a possibility. In addition, the economic situation has deteriorated since January 2011 and may deteriorate even further. Despite these challenges, they remain optimistic that over time they will build a well-functioning and prosperous democracy. These are the main messages that came out of a one-day workshop organized jointly by the University of Tunis El-Manar and the Brookings Institution on September 20 in Tunis, which brought together a large number of academics, students, civil society activists and donor organization representatives. Civil unrest and attacks on the United States embassy and the American School in Tunis in response to an anti-Islam movie, which occurred less than a week before the workshop, underlined some of the risks facing the transition in Tunisia and heightened the sense of uncertainty. Arguments about the government's handling of the situation demonstrated the deep cleavage between secularists and Islamists in Tunisia.
The year 2011 was difficult for the Tunisian economy. Uncertainty associated with the revolution as well as the recession in Europe, Tunisia's main trading and investment partner, led to a sharp drop in economic activity. Real GDP, which was growing at a healthy 5 percent before 2010, fell by nearly 2 percent in 2011, while unemployment jumped from 13 to 19 percent with unemployment rates for educated youth higher than 30 percent. Exports, tourism revenues and foreign direct investment fell sharply, leading to a widening of the current account deficit from 1 to 3.5 percent of GDP (the deficit is estimated at 7 percent of GDP in 2012). Thus, foreign reserves fell from the equivalent of six to nearly three months of imports. Widening fiscal and external deficits are coupled with a weak banking sector portfolio, which may justify some concerns about Tunisia's macroeconomic stability.
Related Content
Egypt and the IMF: Turning a New Page?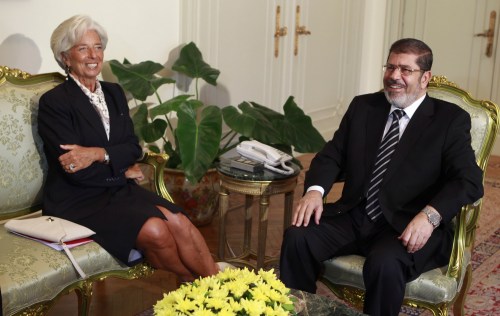 Two Economic Priorities for Post-Election Egypt: Macro-stabilization and Corruption Control
Campaigns & Elections
Two Economic Priorities for Post-Election Egypt: Macro-stabilization and Corruption Control
Hafez Ghanem
June 25, 2012
The Challenge of a Reform Endowment