Past Event
The Syrian refugee crisis: Challenges for Syria's neighbors and the international community
Past Event
The Syrian refugee crisis: Challenges for Syria's neighbors and the international community
Join the conversation on Twitter using

#RefugeeCrisis
In the last five years, more than four million Syrian refugees have crossed into neighboring countries seeking safety from the unending civil war. Providing protection and public services for the refugees has taxed the capacities of host countries, with hospitality wearing thin and many refugees despairing about their futures. In recent months, the European dimension of the Syrian refugee crisis has finally drawn global public attention to the catastrophe and the need to increase burden-sharing with neighboring host countries. Does the international community have the political will and the resources to respond, and if so, how will it address the challenge? How is the crisis affecting Syria's neighboring countries that still bear the brunt of the refugees? Why is burden-sharing so important?
On September 29, the Center on the United States and Europe (CUSE) at Brookings hosted a panel discussion to explore the international response to the Syrian refugee crisis. Brookings Senior Fellow Elizabeth Ferris and Brookings TÜSİAD Senior Fellow and CUSE Turkey Project Director Kemal Kirişci presented their new study, "Not Likely to Go Home", an examination of  the challenges that Jordan, Lebanon, and Turkey face in providing protection and humanitarian assistance to Syrian refugees. They also reflected on what these conclusions mean for the wider international community. Following their presentations, Simon Henshaw of the U.S. State Department, Gregory Maniatis of the Migration Policy Institute, and Alar Olljum of Brookings and the European External Action Service provided remarks. Elizabeth Ferris moderated the event and offered opening remarks. 
Join the conversation on Twitter using #RefugeeCrisis="font-size:>

Agenda
Introduction and moderator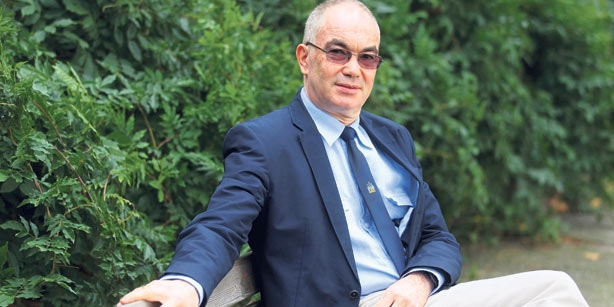 Principal Deputy Assistant Secretary, Bureau of Population, Refugees, and Migration -
U.S. Department of State
Senior European Policy Fellow -
Migration Policy Institute
More Information
Contact
Hosted By
Twitter
To subscribe or manage your subscriptions to our top event topic lists, please visit our event topics page.