Past Event
The NATO Summit in Prague: Challenges to Bush and the Alliance
President Bush leaves shortly for Prague to meet his fellow heads of state from the NATO nations at one of the most important summit meetings in the alliance's 53-year history.
The meeting comes at a time when some of America's NATO allies—notably France and Germany—are actively expressing opposition to any American-led war to overthrow Saddam Hussein in Iraq. Another NATO ally, Great Britain, supports strong American moves to rid Iraq of weapons of mass destruction.
Despite this split over Iraq policy, the NATO alliance has developed defense plans against terrorism, weapons of mass destruction, and cyberattack, which will be unveiled at the Prague summit. Additionally, the agenda calls for Bush and the other NATO leaders to agree on a major modernization of allied military capabilities to deal with threats in the twenty-first century, including creation of a new NATO Response Force.
A large number of new members in Eastern Europe will be admitted to membership in NATO at the Prague summit, continuing the transformation of the alliance, which was originally created after World War II as a bulwark against a Soviet invasion of Western Europe.
At the briefing, Brookings experts will examine these and other issues that President Bush will confront in Prague. Panelists will respond to comments and questions from the audience.
Agenda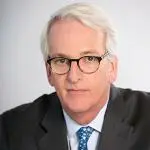 Former Brookings Expert
President -
Chicago Council on Global Affairs
Former U.S. Ambassador to NATO
Former Brookings Expert
University Professor, Social Science, International Affairs, and Law -
Maxwell School, Syracuse University
Former Brookings Expert
Mary and David Boies Senior Fellow in U.S. Foreign Policy -
Council on Foreign Relations
More Information
Contact
Office of Communications
202/797-6105
To subscribe or manage your subscriptions to our top event topic lists, please visit our event topics page.