Past Event
The exile: The stunning inside story of Osama bin Laden and al-Qaida in flight
On May 2, 2011, a team of U.S. Navy SEALS raided Osama bin Laden's compound in Abbottabad, Pakistan, killing America's number one enemy. Bin Laden was first placed on the FBI's Most Wanted Terrorists list in 1999 and gained household name recognition after the September 11 attacks, but little is known about the day-to-day experiences of the emir of al-Qaida and the people closest to him, especially after 9/11. Investigative journalists Catherine Scott-Clark and Adrian Levy provide an up-close portrait of bin Laden's life on the run in their new book, "The Exile: The Stunning Inside Story of Osama bin Laden and Al Qaeda in Flight" (Bloomsbury USA, 2017). Scott-Clark and Levy expose the connections between the al-Qaida leadership and the deep states in Pakistan and Iran.
Six years after his death, a new American administration is searching for ways forward in the battle against a resurgent al-Qaida and the future of American counterterrorism policy. On June 5, the Brookings Intelligence Project hosted Catherine Scott-Clark, acclaimed journalist and Foreign Correspondent of the Year recipient. Brookings Senior Fellow Bruce Riedel, director of the Intelligence Project, provided introductory remarks and moderated the discussion. F
Agenda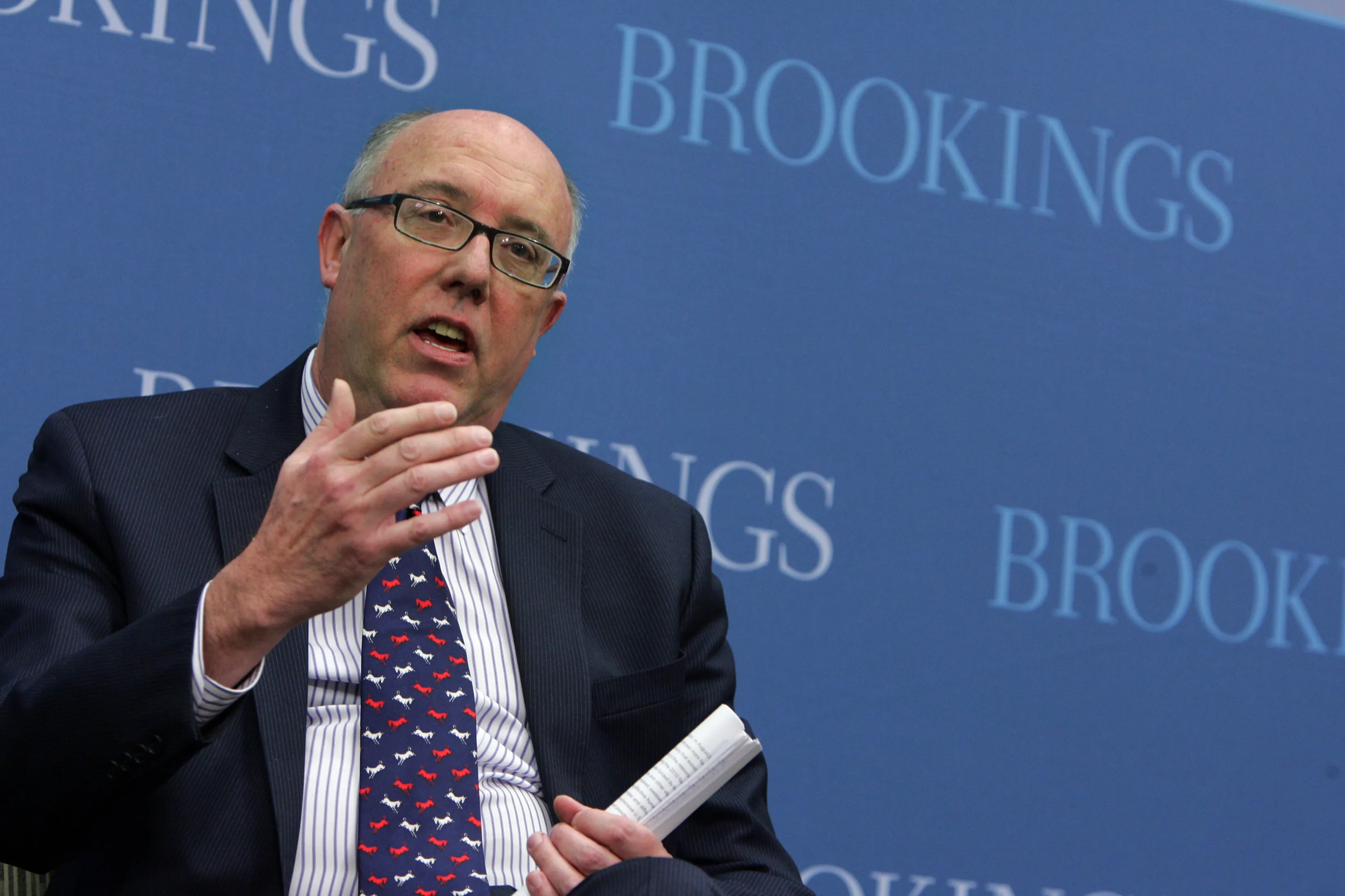 Author and Investigative Journalist
More Information
Contact
Brookings Office Of Communications
202.797.6105
Hosted By
More
Involving [Japan, Australia, US and India in a "quad" to counterbalance China's growing power in the region] was seen as too provocative back then. So to do this on the sidelines of [the ASEAN 2017 Summit] is a significant break from the past.