Content from the Brookings Institution India Center is now archived. After seven years of an impactful partnership, as of September 11, 2020, Brookings India is now the Centre for Social and Economic Progress, an independent public policy institution based in India.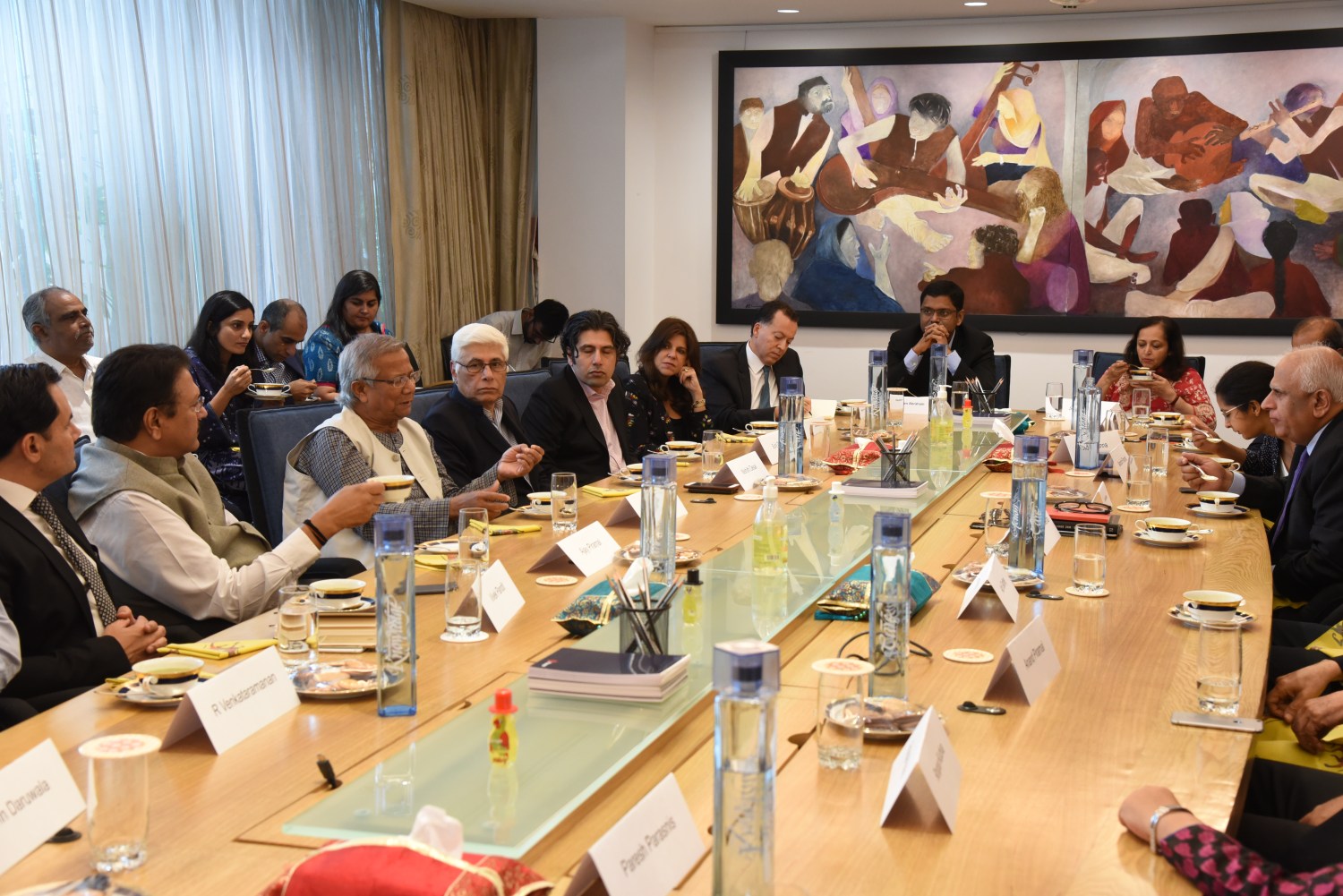 Brookings India organised a private discussion with Muhammad Yunus on his new book A World of Three Zeros: The New Economics of Zero Poverty, Zero Unemployment, Zero Net Carbon Emissions, chaired by Brookings India Chairman Vikram Singh Mehta.
Muhammad Yunus is a Bangladeshi social entrepreneur, banker, economist, and civil society leader who was awarded the Nobel Peace Prize for founding the Grameen Bank and pioneering the concepts of microcredit and microfinance. Yunus chairs the Yunus Centre in Dhaka, Bangladesh, a think tank for issues related to social business, working in the field of poverty alleviation and sustainability. The Yunus Centre focusses especially on social business.
In his new book, Muhammad Yunus offers his vision of an emerging new economic system that can save humankind and the planet. In the book Yunus declares it's time to admit that the capitalist engine is broken, that in its current form it inevitably leads to rampant inequality, massive unemployment, and environmental destruction. A new economic system is needed that will unleash altruism as a creative force just as powerful as self-interest.
Key takeaways from the discussion were:
Innovations in technology can have an impact in reducing inequality, however, innovators sometimes fail to grasp the total impact of their innovations leading to inequality. For example, Artificial Intelligence can make healthcare more affordable, but is instead being used to replace jobs.
Businesses need not all be about making money, but also provide solutions to people's problems. There is an increasing number of businesses interested in the development of social businesses.
Innovations such as cryptocurrency and community finance have the possibility of helping unemployed youth identify new endeavours.
Poverty is created by deficiencies in the system and not by the poor.