Rising college tuition levels – accelerated by cuts in state funding for public universities – have combined with today's tough economic realities to make financing a postsecondary education even more difficult for students and their families. In this sluggish economic climate, state grant programs are more important than ever to make college possible for many students who could not otherwise afford to enroll.
On May 8, the Brown Center on Education Policy at the Brookings Institution hosted an event examining rising college tuition costs and policy solutions from a forthcoming report, "Beyond Need and Merit: Strengthening State Grant Programs." The report proposes moving away from the dichotomy between "need-based" and "merit-based" aid, and instead advocates for programs that integrate targeting students with financial need with appropriate expectations and support for college success. Three of the authors discussed highlights from the report, followed by remarks from William E. "Brit" Kirwan, Chancellor of the University System of Maryland.
The event was live Tweeted at hash tag #BIGrants.
Related Content
Beyond Need and Merit: Strengthening State Grant Programs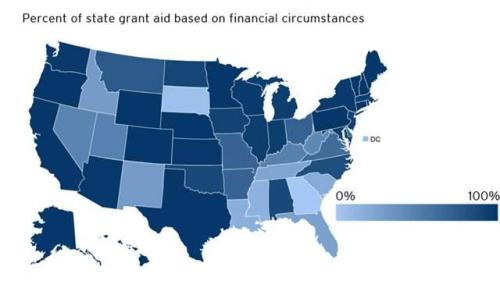 Education
Beyond Need and Merit: Strengthening State Grant Programs
Making College Affordable: Strengthening State Grant Programs