Past Event
Israel's periphery doctrine and search for Middle East allies
Past Event
Israel's periphery doctrine and search for Middle East allies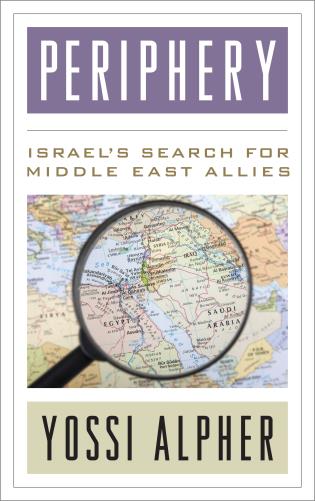 Israel's objectives of national security and stability amidst a complex geopolitical environment led it to pursue, shortly after the founding of the nation in 1948, an overarching foreign policy strategy known as the "periphery doctrine."  Author Yossi Alpher outlines this doctrine in his new book, Periphery: Israel's Search for Middle East Allies (Rowman & Littlefield, 2015). The strategy sought to develop and maintain relations with non-Arab and non-Muslim countries and minorities in the Middle East, as a means of fortifying Israel from adversarial Arab nationalist elements. Greater recognition of Israel achieved through the Sadat Initiative, the 1991 Madrid Conference, and the 1993 Oslo Accords led to a decrease in periphery strategy thinking and implementation. However, the rise of Islamist movements in the Middle East following Arab revolutions, coupled with the threats that Israel perceives from Iran and Turkey, has generated discussion of a possible new periphery strategy and alternative foreign alliances within Israel's strategic policy community.   
On March 12, The Intelligence Project at Brookings hosted Alpher, a former Israeli intelligence officer, for a discussion of the components, successes, and failures of the periphery doctrine; the strategy's recent revitalization; and how the doctrine should be adapted to meet new global challenges. Brookings Senior Fellow Bruce Riedel, director of The Intelligence Project, will provide introductory remarks and moderate the discussion. Following Alpher's remarks, he and Riedel will take questions from the audience.
More Information
To subscribe or manage your subscriptions to our top event topic lists, please visit our event topics page.