Past Event
Internet Policymaking: New Guiding Principles
Since formalization of the 1997 "Framework for Global Electronic Commerce," the federal government has not systematically re-examined the core principles for Internet policy. With the emergence of new policy domains—such as privacy, cybersecurity, online copyright infringement, and accessibility to digital video content—policymakers see greater urgency in evaluating, and possibly adapting, existing guidelines to meet the demands of today's Internet environment. The Obama administration recently established a new panel of the National Science and Technology Council's Committee on Technology to examine privacy and Internet policy principles.
On December 6, the Center for Technology Innovation at Brookings hosted a forum convening academics, policy practitioners and government officials to discuss the question of which principles should guide policymakers as they address questions raised by the current Internet environment. What role do transparency requirements play? How can governments facilitate better adherence to best practice and engagement with multi-stakeholder bodies? What roles does user education play and how can notions of Net citizenship and digital literacy be developed?
After each panel, speakers took audience questions.
Agenda
Internet Governance Through Multi-stakeholder Bodies
User Education and Net Citizenship: How Can the Government Encourage Adherence to Best Practice?
Closing Address: Internet Policy Principles From An International Perspective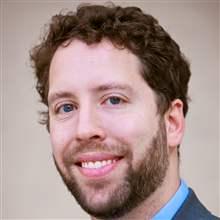 Former Brookings Expert
Director of Cybersecurity Initiatives, National Telecommunications and Information Administration -
U.S. Department of Commerce
U.S. Ambassador to the OECD
8:30 AM -- Welcome and Introductory Remarks
Users As Regulators: The Role of Transparency and Crowd Sourcing As A Form of Oversight
More Information
Contact
Brookings Office Of Communications
(202) 797-6105
To subscribe or manage your subscriptions to our top event topic lists, please visit our event topics page.