Past Event
Internal Displacement and Development Agendas: A Roundtable Discussion with Sadako Ogata
Around the world today, there are more than 15.5 million refugees and over 28.8 million internally displaced persons (IDPs) uprooted by conflict, in addition to some 32.4 million displaced in 2012 from their homes due to natural disasters. These displacement crises are not simply humanitarian concerns, but fundamental development challenges. Forced migration flows are rooted in development failures, and can undermine the pursuit of development goals at local, national and regional levels.
Linking humanitarian responses to displacement with longer-term development support and planning is not a new concern. Beginning in 1999, for example, the "Brookings Process" – under the leadership of Sadako Ogata and James Wolfensohn – sought to bridge humanitarian relief and development assistance in post-conflict situations. But the challenge remains unresolved, and has acquired new urgency as displacement situations are becoming more protracted, and situations such as the Syrian crisis show no signs of resolution.
The Brookings Global Economy and Development Program and the Brookings-LSE Project on Internal Displacement held a roundtable on these issues on May 14, 2013 with Sadako Ogata, former UN High Commissioner for Refugees, former Director of the Japanese International Cooperation Agency, and Distinguished Fellow at the Brookings Institution. Megan Bradley, Fellow with the Brookings-LSE Project on Internal Displacement, facilitated the roundtable, which followed Chatham House rules.
The roundtable addressed several key topics including:
The relevance of the concept of human security to addressing displacement and development challenges
Displacement as a development challenge in fragile states
Protracted displacement
Contrasts in the approaches and processes adopted by humanitarian and development actors
The event report provides a brief overview of the discussion.
Agenda
Internal Displacement and Development Agendas: A Roundtable Discussion with Sadako Ogata
On May 14, 2013, Sadako Ogata, Megan Bradley and representatives from humanitarian and development agencies addressed the intersection of displacement and development, including the speed of crisis response, protracted displacement, fragile states and environmental degradation.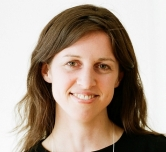 More Information
Contact
Brooking-LSE Project on Internal Displacement
202.797.2477
To subscribe or manage your subscriptions to our top event topic lists, please visit our event topics page.
[The resignation of assistant secretary of state for European and Eurasian affairs Wess Mitchell] is surprising news, which seems to have caught everyone off guard. He doesn't appear to have shared this news with his ambassadors, who were in Washington last week for a global chiefs of mission conference. His deputy is also slated to retire soon, which raises question of near term leadership on European policy at a time of challenges there.
[Wess] Mitchell was a strong supporter of NATO, particularly in Eastern Europe where he will be sorely missed. His departure comes follows the resignation of senior Pentagon officials – Robert Karem and Tom Goffus – working on NATO along with Secretary Mattis. Without this pro-alliance caucus, NATO is now more vulnerable than at any time since the beginning of the Trump administration.