To spur greater job creation and growth, dozens of U.S. and international city-regions are pursuing creative strategies to strengthen their global economic connections and competitiveness. From London to Los Angeles, regional coalitions of business and government leaders recognized the need to focus on international markets – newly collaborating to build their traded industry sectors, increase exports, and attract more foreign investment.
For Greater Washington, working together on global opportunities could help address long-standing economic challenges: decreasing reliance on federal government spending, generating higher-wage jobs, and reducing cross-border competition. Recent assessments show untapped potential for the region to leverage its unique international identity and assets for economic growth.
On Thursday, November 5 the Metropolitan Policy Program at Brookings and JPMorgan Chase hosted the Global Cities forum, "Greater Washington in the Global Economy: Lessons to Grow a More Competitive Region. The event featured the release of a new Brookings profile on Greater Washington's global economic assets, competitive position, and implications; lessons from U.S. and international regions on their innovative practices and outcomes; and discussions with private and public sector leaders from D.C., Virginia, and Maryland about potential for a joint global economic agenda.
For media inquiries, contact Anthony Fiano.
---
Presentation by Amy Liu

Click here to download the accompanying text »

Photos
Peter Scher, Chairman of the Washington, D.C. Region, JPMorgan Chase & Co.

Amy Liu, Senior Fellow and Co-Director, Brookings Metropolitan Policy Program; Co-Director, Global Cities Initiative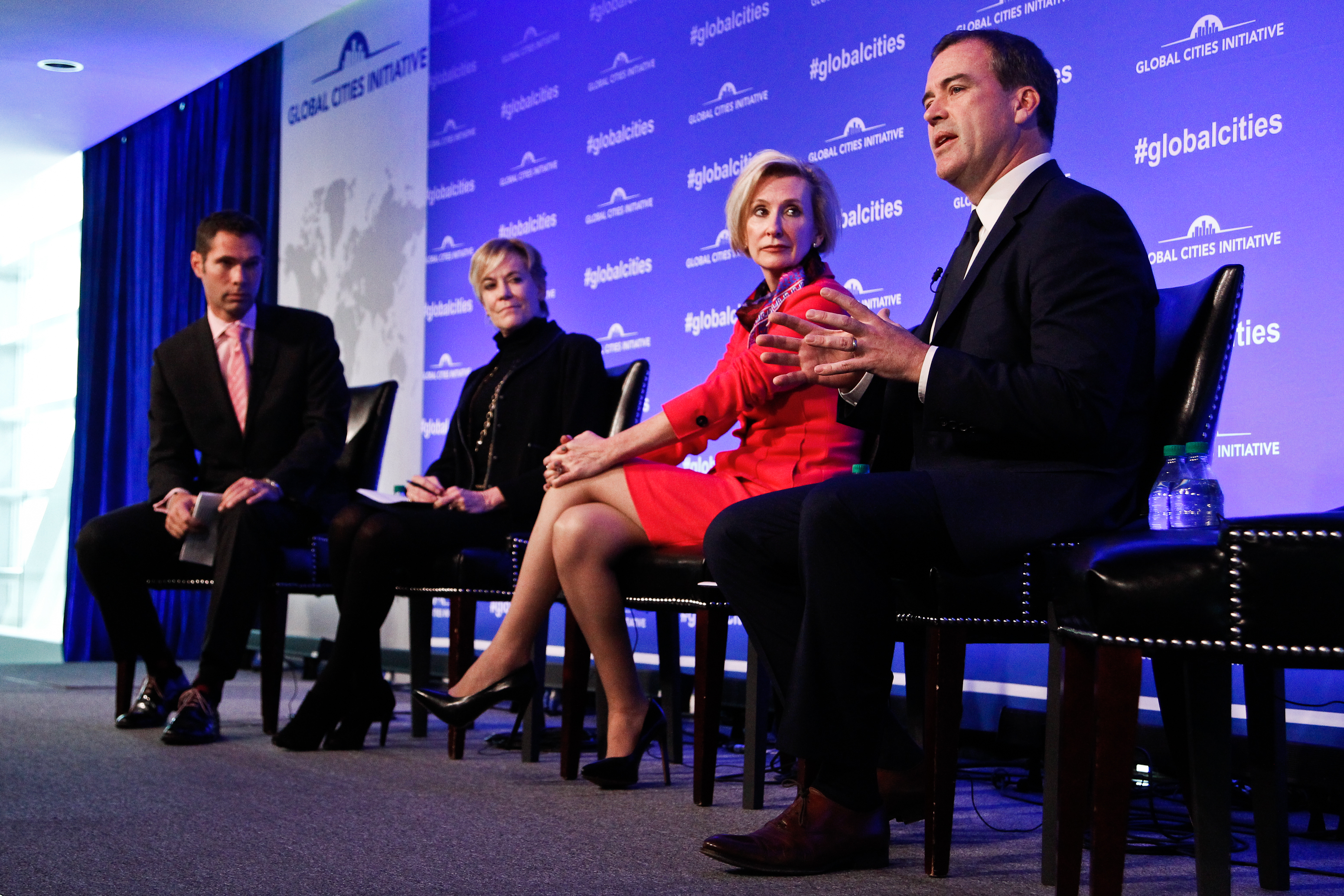 Marek Gootman, Fellow and Director of Strategic Partnerships and Global Initiatives, Brookings Metropolitan Policy Program; Janet De Silva, President and Chief Executive Officer, Toronto Regional Board of Trade; Hala Moddelmog, President and Chief Executive Officer, Metro Atlanta Chamber; Mark Cafferty, President and Chief Executive Officer, San Diego Regional Economic Development Corporation


Jim Tankersley, Correspondent, Washington Post; Steven Knapp, President, The George Washington University; Chairman, Consortium of Universities of the Washington Metropolitan Area; J. Knox Singleton, Chief Executive Officer, Inova Health System; Anthony T. Pierce, Partner, Akin Gump; Chairman, Greater Washington Board of Trade; Robert Patton, President and Chief Executive Officer, Patton Electronics


James MacGregor, Publisher, Washington Business Journal; Honorable Muriel Bowser, Mayor, Washington, D.C.; Honorable William D. Euille, Mayor, City of Alexandria; Honorable Rushern L. Baker, County Executive, Prince George's County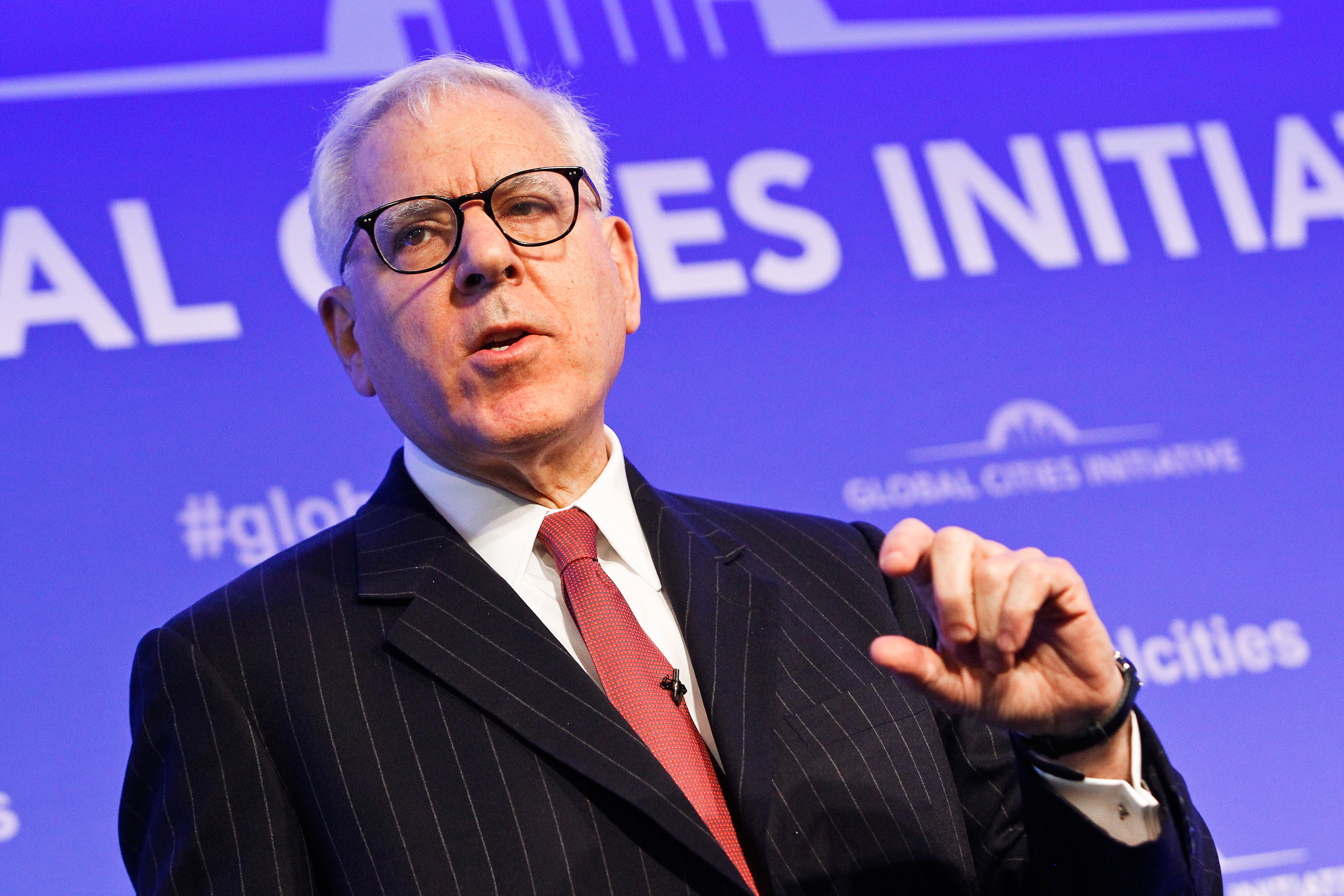 David Rubenstein, Co-Founder and Co-Chief Executive Officer, The Carlyle Group