Past Event
From Homs to Hamburg: Refugee movements from Syria to Europe and beyond
Past Event
From Homs to Hamburg: Refugee movements from Syria to Europe and beyond
Join the conversation on Twitter using

#RefugeeCrisis
As the Syrian civil war enters its sixth year, the associated massive flow of refugees into neighboring countries and onward into Europe continues to overwhelm the international refugee system. As the UNHCR prepares to host a ministerial-level meeting on mechanisms for admitting refugees, the international community urgently needs to coordinate assistance to major host countries, as well as generate creative options for legal channels of migration.
On Tuesday March 15, the Foreign Policy program at Brookings hosted U.N. High Commissioner for Refugees Filippo Grandi to discuss recent developments in the refugee crisis and ways for the international community to equitably share responsibilities in addressing the crisis. Bruce Jones, vice president and director of the Foreign Policy program at Brookings, provided introductory remarks, and Robert McKenzie, visiting fellow for the Project on U.S. Relations with the Islamic World, moderated the conversation.
This event is the latest in a series of Brookings events focusing on the Syrian refugee crisis and the U.S. and international community's responses to it.
Agenda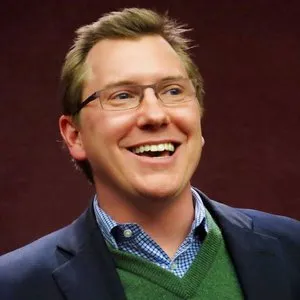 Former Brookings Expert
Senior Fellow and Director, Muslim Diaspora Initiative -
New America
More Information
Contact
Brookings Office Of Communications
202.797.6105
Hosted By
Twitter
To subscribe or manage your subscriptions to our top event topic lists, please visit our event topics page.
More
[Pakistan has seen showdowns between civilian leaders and the military before, but nothing like this.] I think we're in an unprecedented moment in terms of the kind of confrontation, the kind of potential turmoil it could generate. That is what we're watching for in the next few weeks.
[The crackdown between the government and Mr. Khan appears to have heightened Mr. Khan's popularity, bolstering his claims that the military establishment conspired to topple his government in April.] What differentiates this moment from previous moments is the amount of sheer street power Khan has. And street power makes a difference in Pakistan even when it does not translate into electoral votes.
[Khan's support from the masses across the country gives him an edge.] What Khan has at the moment that some of his predecessors did not have when they faced a crackdown is the ability to turn out street power. The increasing crackdown and now censoring of Khan's speeches is likely to backfire for the government — and plays directly into Khan's narrative of victimhood by the state. [Furthermore,] Khan's party has said his potential arrest will be a 'red line.' If it happens, the immediate consequences are likely to be a potentially dangerous confrontation between Khan's supporters and the state. I think the party will rally behind Khan, not find a different leader.