Past Event
Can-Do States: A New Era for Infrastructure Investment
Past Event
Introduction - Can-Do States: A New Era for Infrastructure Investment
Follow the conversation on Twitter at #CanDoStates.

Decades of underinvestment in key infrastructure assets are taking their toll on the U.S. economy. Unreliable transportation infrastructure, aging water systems, inefficient and carbon-intensive power production, and second-rate telecommunication networks are eroding the nation's global competitiveness. Furthermore, recent disasters, such as Superstorm Sandy, threw our aging infrastructure into the national spotlight. 

Yet while Washington remains mired in uncertainty and gridlock, states are developing new ways to select, fund, and build economically important projects. While many states remain unprepared for these new responsibilities, a handful of leaders have stepped up to develop new tools, rules, and institutions that are getting infrastructure projects done.

On Friday, July 12, the Metropolitan Policy Program at Brookings hosted a forum on the best in class innovations that "can-do" states across the country are pursuing to take control of their infrastructure agendas. Following the presentation on the state of American infrastructure investment, an expert panel discussed key developments in enabling legislation, revolving funds, internal coordination, and procurement processes taking place in their states. The session closeed with a keynote address on the future of infrastructure investment
 Follow the discussion at #CanDoStates 

Luis Fortuño, Former Governor, Puerto Rico and Partner, Steptoe & Johnson, LLP

Fawn Johnson, Tony Kinn, Larry Blain, Margaret Tobin, and Michael Cheroutes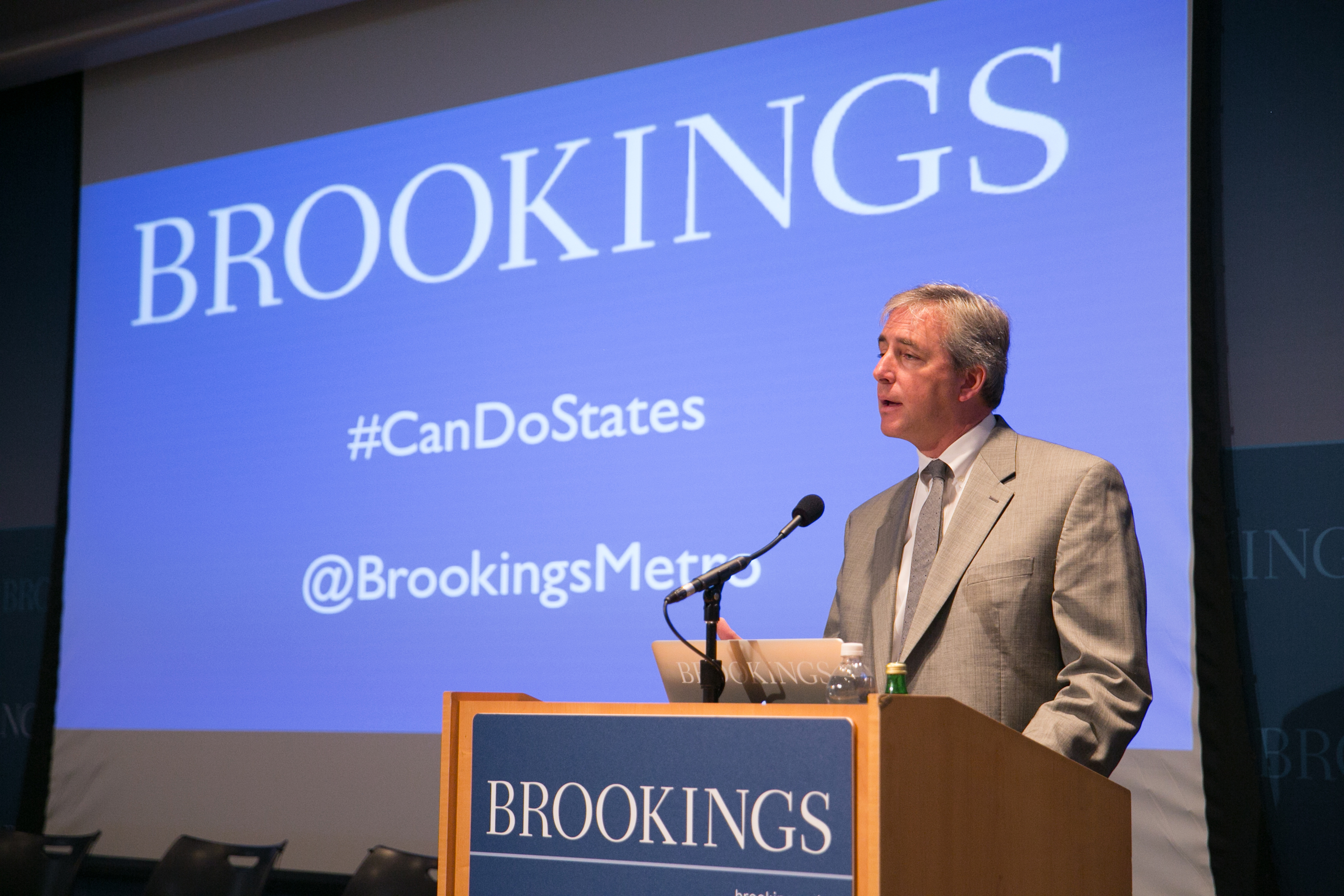 Robert Puentes, Senior Fellow and Director of the Metropolitan Infrastructure Initiative

More Information
Contact
Brookings Office Of Communications
202.797.6105
To subscribe or manage your subscriptions to our top event topic lists, please visit our event topics page.
[On decarbonizing the heavy transport industry and the shift to electric delivery vehicles for e-commerce] The last-mile delivery is actually a fairly easy usage to electrify. It also has monetary advantages. The vehicles are used really heavily — on the road every day, running around all day — and electricity is a cheaper fuel than gasoline or diesel. Those vehicles are likely to be more expensive up front, but they're also likely to pay for themselves.