Past Event
Book Launch, Delhi | "India Transformed: 25 Years of Economic Reforms"
Content from the Brookings Institution India Center is now archived. After seven years of an impactful partnership, as of September 11, 2020, Brookings India is now the Centre for Social and Economic Progress, an independent public policy institution based in India.
Launch of book edited by Rakesh Mohan, Distinguished Fellow, Brookings India, published by Penguin India and Brookings India.
The book was released by Dr. Manmohan Singh, former Prime Minister of India followed by a keynote address by Shri Arun Jaitley, Hon'ble Minister for Finance and Corporate Affairs.
A panel discussion with Arvind Subramanian, Pratap Bhanu Mehta and Uday Kotak, moderated by TN Ninan followed.
About the book:
What kind of economic reforms were carried out and how did they affect the country? What were our expectations in 1991, and what has been achieved and not achieved since then? This is the ultimate compendium on the 1991 reforms and a celebration of the luminaries who have been a part of India's journey from the inception of the economic reforms to where we stand now.
Contributors:
Montek Singh Ahluwalia, Mukesh Ambani, Sanjaya Baru, Jaimini Bhagwati, Laveesh Bhandari, Rama Bijapurkar, Vinayak Chatterjee, Tarun Das, Diva Dhar, Naushad Forbes, R Gopalakrishnan, Omkar Goswami, Ashok Gulati, Baba Kalyani, Devesh Kapur, Sarwar Lateef, Kiran Mazumdar–Shaw, Vikram Singh Mehta, Shivshankar Menon, Sunil Bharti Mittal, Rakesh Mohan, Nachiket Mor, N R Narayana Murthy, T N Ninan, Deepak Parekh, Gita Piramal, C Rangarajan, Y Venugopal Reddy, Shweta Saini, Shyam Saran, Jessica Seddon, Harsha Vardhana Singh, NK Singh, Strobe Talbott, Sandhya Venkateswaran and Martin Wolf.
Reviews of the book, interviews and excerpts
Media Coverage of the launch: Business Standard, Zee News India, Indian Express, Financial Express, The Pioneer
Agenda
Former Prime Minister -
India
Union Minister for Finance -
Government of India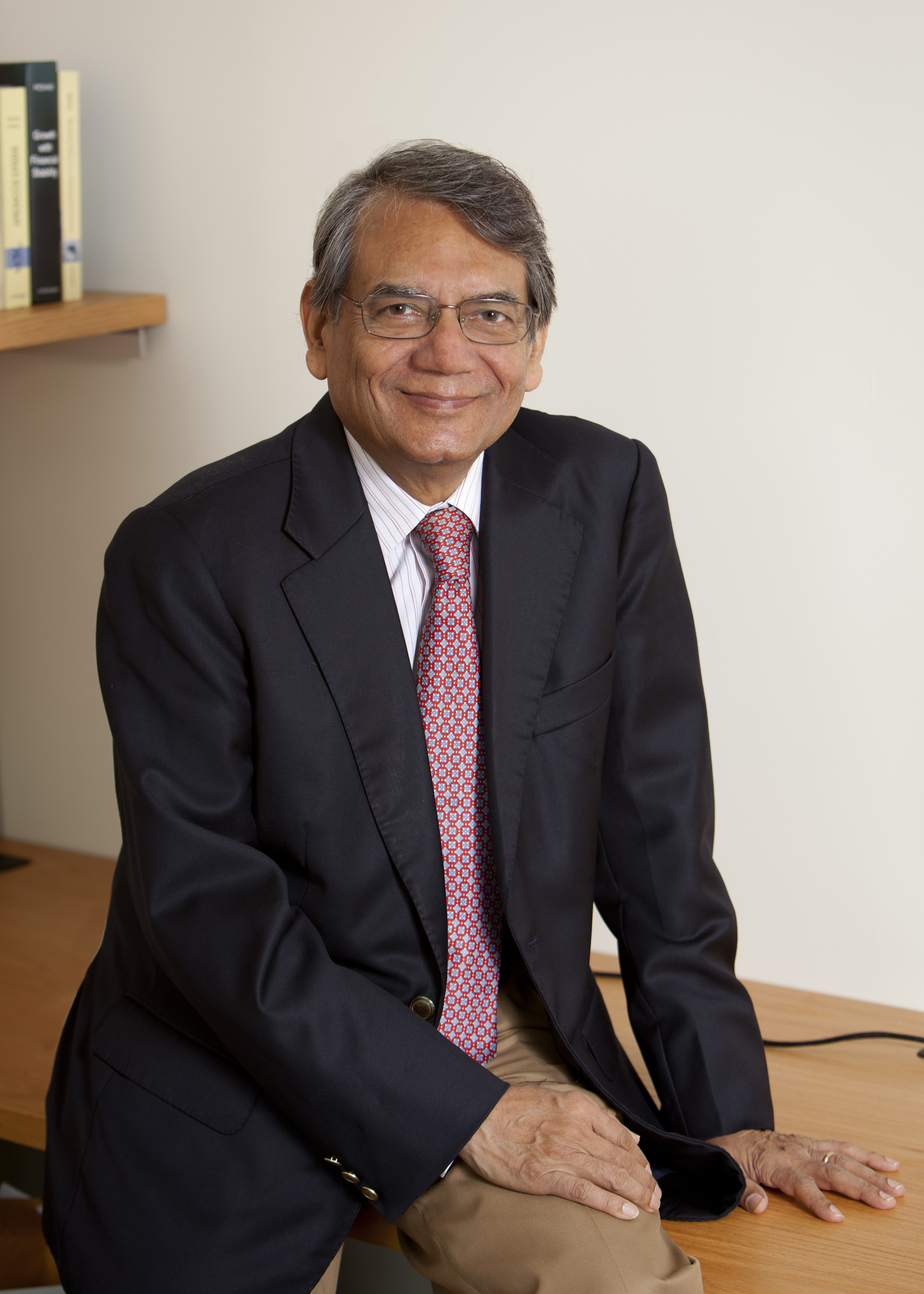 Distinguished Fellow -
Centre for Social and Economic Progress
Senior Fellow -
Yale Jackson Institute for Global Affairs
More Information
To subscribe or manage your subscriptions to our top event topic lists, please visit our event topics page.
More
President López Obrador's extension of the term of Supreme Court chief Arturo Zaldívar is part of his strong effort to recentralize power in the Mexican presidency and hollow out the independence and power of other Mexican institutions. His other moves to bend the justice system to his will include a reform that lowered the salary of judges but did not improve the quality of prosecutors and his unwillingness to allow an independent selection of the attorney general, with López Obrador himself retaining the power of appointment. His latest move with the two-year extension of Zaldívar's term is especially worrisome. Zaldívar is also the president of the powerful Federal Judiciary Council. The council appoints and dismisses judges, sets career advancement rules and disciplines judges. Zaldívar will be setting the council's and, thus, the whole judiciary's, agenda and priorities for two years. This allows López Obrador to influence how courts will rule in cases regarding the executive branch, what cases they take up and the legality of new policies. These moves are taking place when the effectiveness of the judiciary in Mexico remains limited and deeply concerning. The attorney general's office has proven weak, unwilling to take up key cases such as against the suspects in the brazen attack on Mexico City's security minister, Omar García Harfuch—an event that symbolized the impunity with which Mexican criminal groups operate. Mexico's justice system showed itself equally meek and disappointing in inadequately investigating the alleged complicity of former Mexican Defense Minister Salvador Cienfuegos and dismissing the case, potentially the most significant case of corruption and criminal collusion charges against a high-ranking Mexican official in two decades. A decade and a half after Mexico initiated its justice system reforms, 95 percent of federal cases still go unpunished. President López Obrador has scored some points, but the already precariously weak rule of law in Mexico, and thus the Mexican people, will suffer.