Past Event
A Review of the 'Asia Rebalance' and A Preview of the President's Trip to the Region: A Conversation with Thomas E. Donilon
Join the conversation on Twitter using

#USAsia
When President Obama came to office in January 2009, some hailed him as the first Asia-Pacific president, given his upbringing in Hawaii. Indeed, during his first term, President Obama emphasized a U.S. "rebalance toward Asia" in word and action, traveling extensively within the region in 2011. However, with a full set of domestic policy demands and with major developments in other regions of the world – most notably the Arab Spring, the Syrian conflict, and the Israeli-Palestinian peace process – the sustainability of the administration's policy shift toward Asia has been called into question.
On March 6, as President Obama prepares for his next scheduled trip to Asia, the Brookings Institution webcasted remarks from former U.S. National Security Adviser Thomas E. Donilon, focusing on the state of U.S.-Asia relations and the genesis and execution of the U.S. rebalance toward Asia. Donilon, who served as U.S. national security adviser from 2010 to 2013 and was a key architect of the rebalance policy, outlined the Obama administration's shift toward Asia and how that policy might play out in the remaining years of the Obama presidency.
Brookings Board of Trustees Chairman John L. Thornton provided introductory remarks and moderated the discussion. Mr. Donilon took audience questions.
Join the conversation on Twitter at #USAsia.
Agenda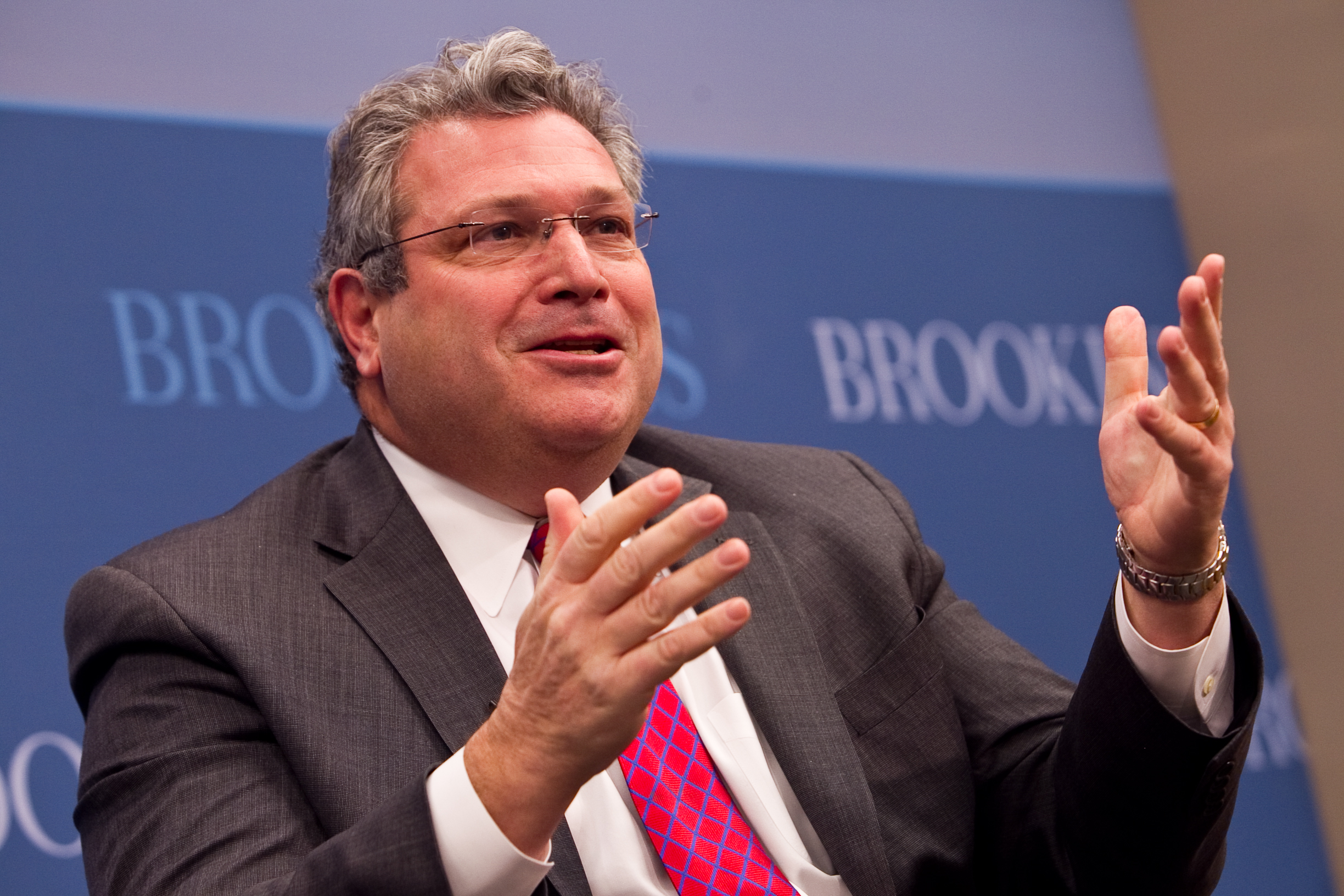 Introduction and Moderator
More Information
Contact
Brookings Office Of Communications
202.797.6105
Twitter
To subscribe or manage your subscriptions to our top event topic lists, please visit our event topics page.
While there's some debate about the precise state of North Korea's missile capabilities, including the new hypersonic missile it claims to have tested, what is clear is that North Korea's continued advancement of its nuclear and missile programs are exacerbating the security dilemma in the region. Because diplomacy has failed thus far to restrain Pyongyang, Northeast Asian states, especially South Korea and Japan, feel as if they have no other choice but to increase their own military capabilities and joint capabilities with the United States to deter, or in the worst case, preempt, a North Korean attack. Beijing, however, claims these moves shift the military balance in the region in a way that threatens its own security, and that it must continue to advance its own strategic capabilities in response. In sum, North Korea's ever-advancing missile and nuclear programs are creating major ripple effects on the region.