Past Event
A conversation with HASC Chairman Adam Smith
Join the conversation on Twitter using

#NationalSecurity
On March 5, Foreign Policy at Brookings hosted Chairman of the House Armed Services Committee Rep. Adam Smith (D-WA), for a conversation with Senior Fellow Michael O'Hanlon on what the National Security Strategy should prioritize and key issues for his committee's focus.
Smith noted the new world President Biden inherits, saying he expects alliances and partnerships to be a major theme of his presidency. He highlighted a few recurring challenges — China, Russia, Iran, North Korea, and transnational threats — as well as "overcoming the perception of our own incompetence." He stressed: "We have got to rebuild our credibility" before the world. Smith added that a national security strategy must now encompass other domains, from pandemic preparedness and climate change to tackling income inequality.
On China, Chairman Smith worried about the United States "stumbling into a cold war." Underscoring many defense analysts' concern that the United States could struggle in a head-on confrontation with China near its shores, "the wrong message to get out of that is that we have got to build a military that enables us to dominate China. I don't think that's possible, and I don't think that's desirable." Instead, "what we need is an entire approach that deters China … certainly military strength is part of that, but alliances and partnerships will play a crucial role" as well.
He identified three priorities for Washington. First, reform the Pentagon's acquisition process, which "over the last 20 years can only be described as a complete disaster," to focus more on results. Second, focus on quality, not quantity, in the Pentagon's investments: "Our command-and-control information systems have got to become more durable, more resilient, and also more replaceable. We cannot have the single points of failure." He referenced the pitfall of a 355-ship Navy, noting that America's adversaries are developing capabilities to disrupt the operations of those ships in wartime, underscoring the seductive peril of overemphasis on quantity. Third, the military should focus on recruiting diverse personnel, punishing sexual harassment, and rooting out extremist views to ensure a cohesive, effective fighting force.
Turning back to acquisition reform, O'Hanlon asked Smith what impediments the Pentagon faces in reaching out to Silicon Valley as a source of innovative potential. Smith said there are significant cultural and institutional barriers, citing the defense apparatus's reluctance to tolerate failure and its tendency to reward process over results. Tying Congress into the problem, Smith argued "we need to get members of Congress to realize that it is not their job to pump as much money as is humanly possible into their districts," noting he once voted against building more B-2 bombers, even though many would have been built in his district.
O'Hanlon expressed his concern that current war plans could lead the United States into war with China over stakes that are not core to its security. He asked if U.S. Indo-Pacific Command should "research and investigate different options so a war plan doesn't have to be like the World War I Schlieffen Plan — all-in from the get-go, and can be a little more plausible, credible, and non-escalatory." Smith replied he wants to focus on deterrence, not dominance: "You want to stop them from attacking in the first place because the cost of them doing it is so great that they wouldn't even contemplate it."
Asked about defense spending and priorities, Smith noted that while top-line numbers matter politically, "can we all just sort of get off of this epic fight over whether or not it's 3% of 5% or 1% … and let's just spend the money effectively?" On the administration's task of updating the nation's aging nuclear weapons and delivery infrastructure, Smith said: "The top two priorities are command and control, and the pits that we have to make." Dismissing calls to spend as much as $1.5 trillion on nuclear modernization, Smith said: "We have to have a deterrent so that no one thinks they can ever launch any nuclear weapon of any size without paying an unacceptable cost. My big beef is that I don't think we need 5,000 nuclear weapons to accomplish that."
O'Hanlon asked Smith to explain his views on the future of the F-35 program. Calling it a "rathole," Smith suggested that the Pentagon should cut its losses, heaping scorn on the fighter plane's costs, poor performance, and questionable usefulness for actual mission needs. "What I'm going to do is figure out how we can get a mix of fighter aircraft that's the most effective." While the F-35 should remain in the mix, he stressed not wanting to have to rely on it. On the notion of a 355-ship Navy, Smith likened asking combatant commanders what they need to fulfill their mission to "asking the Cookie Monster how many cookies you should have in your store … the obsession with the number is just an excuse to get people to spend more money."
Finally, looking at different regions, Smith said: "The Middle East is probably one of the best places that we could look to make reductions," and that "our presence in Europe and our presence in Asia has a definite bang for the buck."
Agenda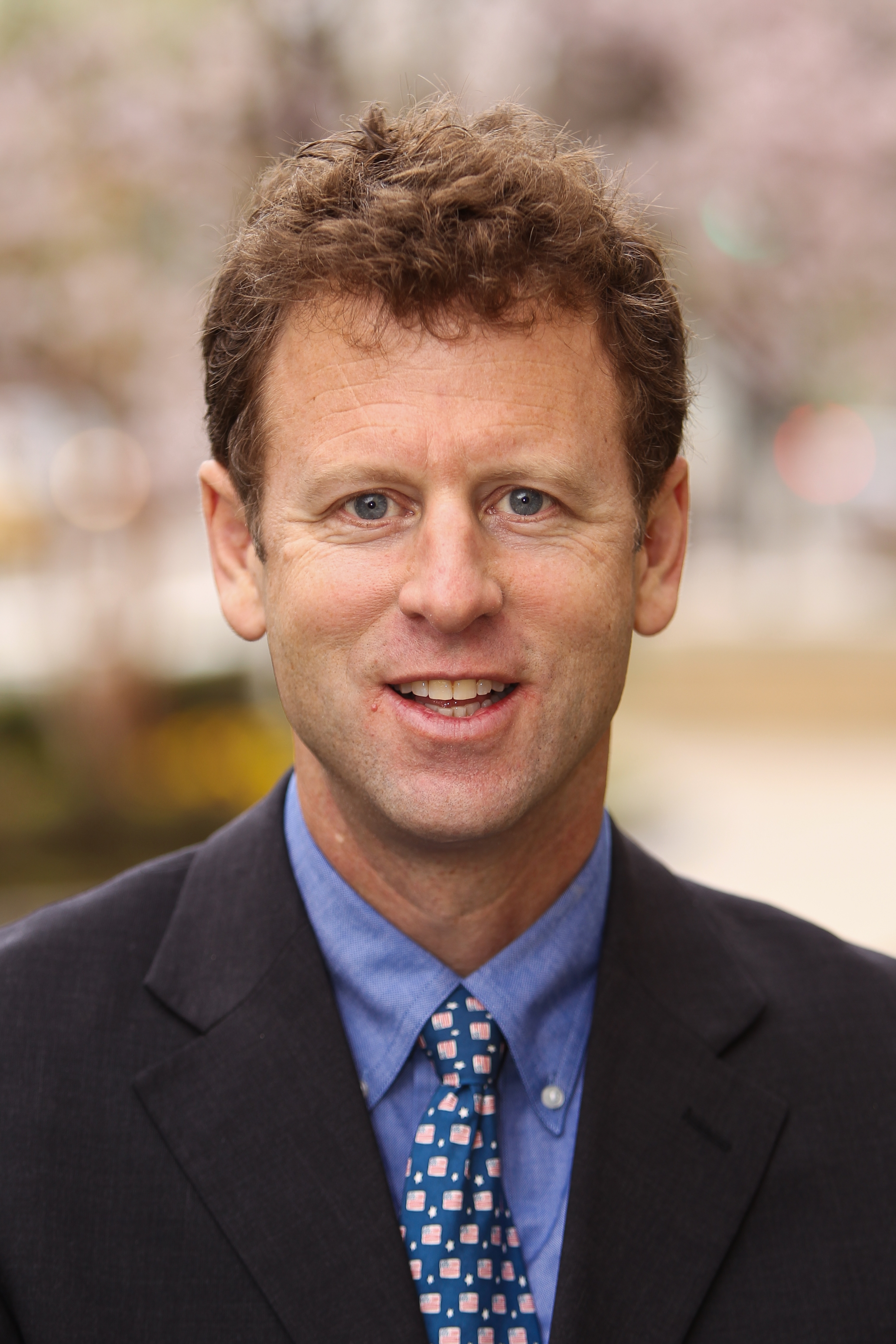 Moderator
Philip H. Knight Chair in Defense and Strategy
Panelist
Representative -
United States Congress
More Information
Contact
Brookings Office Of Communications
202.797.6105
Twitter
To subscribe or manage your subscriptions to our top event topic lists, please visit our event topics page.