America's inner cities, particularly those in older industrial metropolitan areas, have declined sharply in both population and employment over the past two decades. How much of this change is due to technological advances in transportation, communication, and manufacturing? How much of it is due to the changing racial composition of the central cities? Can any set of public policies retard or reverse the decline of the industrial cities?
This book presents an interdisciplinary collection of papers addressing these questions. In the introduction, editor Paul E. Peterson discusses the ways in which adverse economic and racial changes interact and urges more realistic federal policies to counteract these changes. In Part 1, "The Processes of Urban Growth and Decline," sociologist John D. Kasarda analyzes the growing mismatch between inner-city jobs and residents, and geographer Brian J. L. Berry discusses the economics of inner-city gentrification. Racial change is the subject of Part II: sociologist Elijah Anderson depicts race relations in a gentrifying inner-city neighborhood; sociologist William J. Wilson delineates the social and economic problems of inner-city blacks; and political scientist Gary Orfield calls for bold efforts to reverse the continuing urban pattern of racial segregation. Part III looks at the way cities have responded to economic and racial change. Economist Kenneth A. Small discusses the impact of transportation policy; political scientist Herbert Jacob finds that increasing efforts to control urban crime have not been effective; and sociologist Terry Nichols Clark emphasizes the effect of political factors on the fiscal condition of cities. Economist Anthony Downs, reviewing the issues raised by the other authors, sees little hope for racial integration as the central social strategy for solving urban problems, but does see hope in the internal resources of America's minority communities.
Related Books
The Global Debt Crisis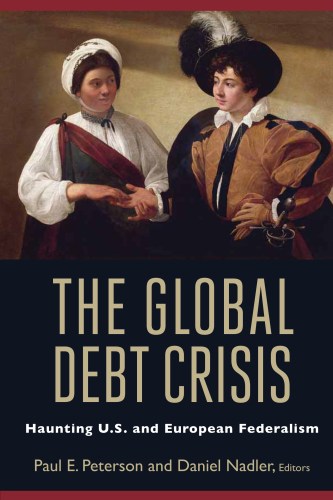 Urban and Regional Policy and Its Effects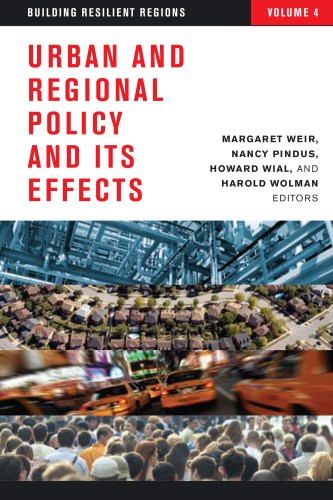 Cities & Communities
Urban and Regional Policy and Its Effects
Margaret Weir, Nancy Pindus, Howard Wial, Harold Wolman
February 2, 2012
When Work Is Not Enough
Paul E. Peterson is director of the Governmental Studies program at Brookings.