Important changes have buffeted the insurance industry over the past decade. The 1999 repeal of key provisions of the Glass-Steagall Act unleashed a wave of conglomeration in financial services, as bank holding companies acquired insurance and securities businesses and, to a much lesser degree, insurance companies acquired securities firms and banks. Rivalry within the sector has intensified: insurance companies have developed products that compete directly with the offerings of banks and securities firms and vice versa. In addition, the industry has become increasingly global.
Against this backdrop, pressure has been building for fundamental changes to the structure of insurance regulation in the United States. Despite several court challenges over the years, insurance continues to be regulated by the states. Many insurance companies view state regulation as an increasing drag on their efficiency and competitiveness and support a federal regulatory system. However, powerful stakeholders, including state officials, state and regional insurance companies, and many insurance agents, oppose federal regulation. As a result, proposals to establish an optional federal charter (OFC) for insurance companies and agents remain mired in fierce debate.
The Future of Insurance Regulation in the United States gathers some of the country's leading experts on financial regulation to assess the case for an enhanced federal role in the insurance sector. They pay particular attention to the merits of an OFC and how it might be designed. They also consider the principles that should guide insurance regulatory policies, regardless of the institutional framework, and examine the implications of financial convergence and the internationalization of insurance markets for an optimal regulatory structure.
The debate over insurance regulation has only grown in complexity and intensity since the financial crisis began in the fall of 2008. This book will both inform and help to shape those critical discussions.
Contributors: John A. Cooke (International Financial Services London), Robert Detlefsen (National Association of Mutual Insurance Companies), Martin F. Grace (Georgia State University), Robert W. Klein (Georgia State University), Robert E. Litan (Ewing Marion Kauffman Foundation and Brookings Institution), Phil O'Connor (PROactive Strategies), Hal S. Scott (Harvard Law School), Harold D. Skipper (Georgia State University), Peter J. Wallison (American Enterprise Institute).
Related Books
Brookings Papers on Economic Activity, Microeconomics 1989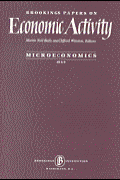 Paying for Productivity
The Resilient Sector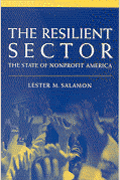 Martin F. Grace is professor of risk management and insurance at the Robinson College of Business at Georgia State University and associate director of the Center for Risk Management and Insurance Research. A former president of the Risk Theory Society, he has published widely on the efficiency of insurance firms, insurance taxation, optimal regulation of insurance in a federal system, and solvency regulation.
Robert W. Klein is director of the Center for Risk Management and Insurance Research and associate professor of risk management and insurance at the Robinson College of Business at Georgia State University. He previously served as the director of research for the National Association of Insurance Commissioners. He has written numerous articles, books, and monographs on insurance and insurance regulation and has testified frequently at legislative and regulatory hearings on issues affecting insurance consumers and the industry.