Drawing on the history of state and local government in the New York Tri-State metropolitan region, the authors present a pathbreaking new theory about the values reformers must understand and balance in order to tackle the hard challenges of reforming and regionalizing local governance in the complex, dynamic world of American politics and public policy. Their examination of the way 2,179 local governments in the Tri-State region have evolved over more than a century pays special attention to New York City, but is applicable to other metropolitan areas. It brings to life ideas that are crucial to a subject that in the academic literature is often treated in a way that is abstract and hard to grasp. This is a valuable book for scholars, political leaders, and students interested in regionalism in metropolitan America and in the fascinating history and governance of the nation¡¯s largest city and its vast metropolitan region.
Related Books
Making Health Reform Work
Inside Game/Outside Game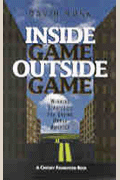 Between Principles and Politics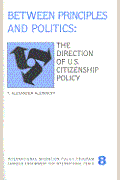 Gerald Benjamin is dean of the College of Arts and Sciences and professor of political science at the State University College at New Paltz. Richard P. Nathan is professor of political science and public policy at the State University of New York, Albany. He also serves as director of the Nelson A. Rockefeller Institute of Government and as provost of the Rockefeller College of Public Affairs and Policy at the university.