Many countries are still struggling to adapt to the broad and unexpected effects of modernization initiatives. As changes take shape, governments are challenged to explore new reforms. The public sector is now characterized by profound transformation across the globe, with ramifications that are yet to be interpreted. To convert this transformation into an ongoing state of improvement, policymakers and civil service leaders must learn to implement and evaluate change. This book is an important contribution to that end.
Reforming the Public Sector presents comparative perspectives of government reform and innovation, discussing three decades of reform in public sector strategic management across nations. The contributors examine specific reform-related issues including the uses and abuses of public sector transparency, the "Audit Explosion," and the relationship between public service motivation and job satisfaction in Europe.
This volume will greatly aid practitioners and policymakers to better understand the principles underpinning ongoing reforms in the public sector. Giovanni Tria, Giovanni Valotti, and their cohorts offer a scientific understanding of the main issues at stake in this arduous process. They place the approach to public administration reform in a broad international context and identify a road map for public management.
Contributors include: Michael Barzelay, Nicola Bellé, Andrea Bonomi Savignon, Geert Bouckaert, Luca Brusati, Paola Cantarelli, Denita Cepiku, Francesco Cerase, Luigi Corvo, Maria Cucciniello, Isabell Egger-Peitler, Paolo Fedele, Gerhard Hammerschmid, Mario Ianniello, Elaine Ciulla Kamarck, Irvine Lapsley, Peter Leisink, Mariannunziata Liguori, Renate Meyer, Greta Nasi, James L. Perry, Christopher Pollitt, Adrian Ritz, Raffaella Saporito, MariaFrancesca Sicilia, Ileana Steccolini, Bram Steijn, Wouter Vandenabeele, and Montgomery Van Wart.
Related Books
In Search of Retirement Security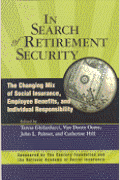 Middle Eastern Minorities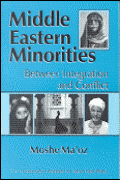 Governing by Network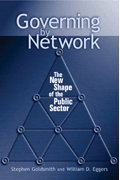 Giovanni Tria is president of the Italian School of Public Administration and a professor of economics at the University of Rome Tor Vergata. Giovanni Valotti is dean of the Bocconi Undergraduate School and a professor of public management at Bocconi University (Italy).