How multinationals contribute, or don't, to global prosperity
Globalization and multinational corporations have long seemed partners in the enterprise of economic growth: globalization-led prosperity was the goal, and giant corporations spanning the globe would help achieve it. In recent years, however, the notion that all economies, both developed and developing, can prosper from globalization has been called into question by political figures and has fueled a populist backlash around the world against globalization and the corporations that made it possible.
In an effort to elevate the sometimes contentious public debate over the conduct and operation of multinational corporations, this edited volume examines key questions about their role, both in their home countries and in the rest of the world where they do business. Is their multinational nature an essential driver of their profits? Do U.S. and European multinationals contribute to home country employment? Do multinational firms exploit foreign workers? How do multinationals influence foreign policy? How will the rise of the digital economy and digital trade in services affect multinationals?
In addressing these and similar questions, the book also examines the role that multinational corporations play in the outcomes that policymakers care about most: economic growth, jobs, inequality, and tax fairness.
---
Contents:
Acknowledgments
1. Multinational Activity in the Modern World
C. Fritz Foley, James R. Hines Jr., Raymond J. Mataloni Jr., and David Wessel
2. The Structure of Multinational Firms' International Activities
Ronald B. Davies and James R. Markusen
3. Multinational Firms' Market Entry and Expansion, with Evidence from Eastern Europe
Catherine Thomas and Andrew B. Bernard
4. The International Market for Corporate Control
Anusha Chari
5. The Corporate Finance of Multinational Firms
Isil Erel, Yeejin Jang, and Michael S. Weisbach
6. Do Multinational Firms Export Jobs?
Lindsay Oldenski
7. Do Multinational Corporations Exploit Foreign Workers?
Emma Aisbett, Ann E. Harrison, David I. Levine, Jason Scorse, and Jed Silver
8. The New Global Invention Machine: A Look Inside the R&D Networks of U.S. Multinationals
Lee Branstetter, Britta Glennon, and J. Bradford Jensen
9. Multinationals in the Digital Economy
Benjamin Edelman
10. Tax Avoidance and Multinational Firm Behavior
Scott Dyreng and Michelle Hanlon
11. Do Multinational Firms Use Tax Havens to the Detriment of Non-Haven Countries?
Dhammika Dharmapala
12. Multinational Corporations and Their Influence through Lobbying on Foreign Policy
In Song Kim and Helen V. Milner
13. Principles for Policymakers
C. Fritz Foley, James R. Hines Jr., and David Wessel
Contributors
Index
---
Praise for Global Goliaths
"Kudos to the Hutchins Center for undertaking a fact-based study of one of the most important forces in the global economy—the multinational corporation. As this volume shows, much of their impact is positive. They have reduced global inequality and increased well-paying jobs in their home countries as well as in less developed countries. But some of it is not—in particular, their exploitation of tax havens to undermine any coherency in the global system of taxation."
—Alan Murray, CEO, Fortune Media
"Multinational firms are central to the global economy—and yet, assertion and anecdote continue to guide too much of our policy conversation about them. This volume's world-class scholars have provided a world-class analysis of the structure and implications of these firms."
—Matt Slaughter, Dean, Tuck School of Business, Dartmouth College
"Are U.S. MNCs us? Are they good or bad for the U.S. economy? Do they create or destroy jobs? Do they avoid taxes by shifting their incomes to low-tax countries? This book provides balanced, fact-based answers. Yes, MNCs are good for the U.S. economy, but new policies are needed to ensure that their benefits are broadly shared at home and abroad."
—Laura Tyson, Distinguished Professor of the Graduate School, University of California, Berkeley
Authors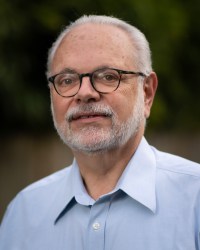 C. Fritz Foley is the André R. Jakurski Professor and senior associate dean for strategic financial planning at Harvard Business School.
James Hines is the Richard A. Musgrave Collegiate Professor of Economics and the L. Hart Wright Collegiate Professor of Law at the University of Michigan.
David Wessel is a senior fellow in Economic Studies at Brookings and director of the Hutchins Center on Fiscal and Monetary Policy.