The microenterprise strategy—helping people start small businesses—has generated attention among policymakers and the media as a way to create jobs and help lift people out of poverty. Through extensive interviews and case studies of five diverse microenterprise programs in different U.S. regions, Lisa J. Servon examines the potential and limits of these programs. In the late 1980s, the microenterprise strategy came to the United States from less-developed countries such as Bangladesh, where the Grameen Bank flourishes. Since then over 200 programs have opened their doors in nearly every state. This book identifies the current discourse on microenterprises, discusses how this approach represents a departure from traditional economic development and social welfare strategies, and examines the wide range of results. Boot strap Capital tells the story of both the programs and the people who use them. One program, Women's Initiative, targets very low income women in the San Francisco Bay Area and requires all clients to undergo three months of training before they can apply for a loan. Some of the participants are true entrepreneurs; others pursue self-employment because the mainstream economy has failed them. Servon finds that microenterprise programs combat the problem of persistent poverty by serving a broad socioeconomic group and by focusing on the goals of empowerment, economic literacy, and community organization. She shows that microenterprise programs do more to help those who exist at the margins of the mainstream economy than those who are completely cut off from it. She calls for a rethinking of expectations for this strategy, based on the experience of programs and entrepreneurs in this country. This book provides the basis for reframing policy support for these programs.
Related Books
Inside Game/Outside Game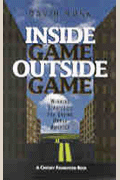 Between Principles and Politics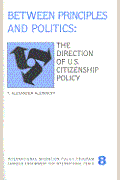 What So Proudly We Hailed
Lisa J. Servon is an associate professor and associate director at The New School's Community Development Research Center.