For several centuries, international relations has been primarily the purview of nation-states. Key powers have included at various times Great Britain, France, Japan, China, Russia (then the U.S.S.R., and then Russia again), and the nation most influential in international relations for the past several decades has been the United States. But in a world growing smaller, with a globalizing system increasing in complexity by the day, the nation-state paradigm is not as dominant as it once was.
In Asia in Washington, longtime Asia analyst Kent Calder examines the concept of "global city" in the context of international affairs. The term typically has been used in an economic context, referring to centers of international finance and commerce such as New York, Tokyo, and London. But Calder extends the concept to political centers as well—particularly in this case, Washington, D.C.
Improved communications, enhanced transportation, greater economic integration and activity have created a new economic village, and global political cities are arising within the new structure—distinguished not by their CEOs or stock markets but by their influence over policy decisions, and their amassing of strategic intelligence on topics from national policy trends to geopolitical risk.
Calder describes the rise of Washington, D.C., as perhaps the preeminent global political city—seat of the world's most powerful government, center of NGO and multilateral policy activity, the locale of institutions such as the World Bank and IMF, and home to numerous think tanks and universities.
Within Washington, the role of Asia is especially relevant for several reasons. It represents the core of the non-Western industrialized world and the most challenge to Western dominance. It also raises the delicate issue of how race matters in international global governance—a factor crucially important during a time of globalization. And since Asia developed later than the West, its changing role in Washington raises major issues regarding how rising powers assimilate themselves into global governance structure. How do Asian nations establish, increase, and leverage their Washington presence, and what is the impact on Washington itself and the decisions made there? Kent Calder explains it all in Asia in Washington.
Related Books
Emerging World Cities in Pacific Asia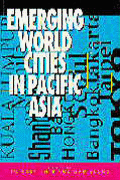 Cities and the Environment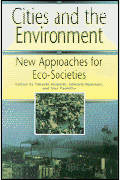 Cities & Communities
Cities and the Environment
Edward Newman, Glen Paoletto, Takashi Inoguchi
September 1, 1999
The Orphaned Capital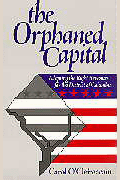 Kent E. Calder is director of the Reischauer Center for East Asian Studies at SAIS/Johns Hopkins University. He is a former special adviser to the U.S. ambassador to Japan, Japan Chair at CSIS, and has been professor at Princeton University for twenty years. His books include Embattled Garrisons: Comparative Base Politics and American Globalism, Pacific Alliance: Reviving U.S.-Japan Relations, and The New Continentalism: Energy and Twenty-First Century Eurasian Geopolitics.