For every pithy conceptualization of complex events, there are additional lenses through which to examine them. One of the several virtues of this book is precisely that it brings different perspectives to bear on the complexity, diversity, and uncertainty of recent and current events in the Arab world. The thirteen authors concentrate on the critical social forces shaping the region—demography, religion, gender, telecommunication connectivity, and economic structures—and they are painstakingly analyzed and evaluated.—from the foreword by Strobe Talbott, president of the Brookings Institution
The Arab Spring will be remembered as a period of great change for the Arab states of North Africa and the eastern Mediterranean. Facing fundamental transitions in governance, these countries are also undergoing profound social, cultural, and religious changes. The European Union and the United States, caught unprepared by the uprisings, now must address the inescapable challenges of those changes. How will the West respond to these new realities, particularly in light of international economic uncertainty, EU ambivalence toward a "cohesive foreign policy," and declining U.S. influence abroad? Arab Society in Revolt explains and interprets the societal transformations occurring in the Arab Muslim world, their ramifications for the West, and possible policy options for dealing with this new world.
Arab Society in Revolt examines areas of change particularly relevant in the southern Mediterranean: demography and migration, Islamic revival and democracy, rapidly changing roles of women in Arab society, the Internet in Arab societies, commercial and social entrepreneurship as change factors, and the economics of Arab transitions. The book then looks at those cultural and religious as well as political and economic factors that have influenced the Western response, or lack of it, to the Arab Spring as well as the policy options that remain open.
Authors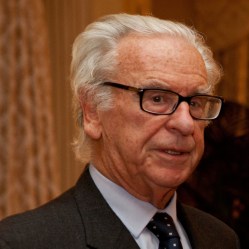 Cesare Merlini
Former Brookings Expert,
Chairman, Board of Trustees
- Istituto Affari Internazionali, Rome
Cesare Merlini is a nonresident senior fellow at the Center on the United States and Europe in the Foreign Policy program at Brookings and chairman of the board of trustees of the Italian Institute for International Affairs in Rome. Olivier Roy is a professor at the European University Institute in Florence, directing the Mediterranean program at the Robert Schuman Centre for Advanced Studies, and a senior researcher at the French National Centre for Scientific Research.